It wasn't a regular Hollywood premiere at all.
The A-list cast of Christopher Nolan's Oppenheimer left the film's London screening midway in solidarity with the strike called by a Hollywood actors' union.
On Thursday, July 13, 2023, the Screen Actors Guild-American Federation of Radio and Television Artists voted to join the screenwriters in the first joint strike after failing to reach a consensus for a new contract with the studios and streaming services, represented by the Alliance of Motion Picture and Television Producers.
The London premiere of Oppenheimer, Nolan's sprawling epic about J Robert Oppenheimer, the theoretical physicist remembered as one of the fathers of the atom bomb, saw lead stars Cillian Murphy, Florence Pugh, Matt Damon and Emily Blunt grace the red carpet.
But they left before the screening of the movie in preparation for the imminent strike, the film-maker announced later.
"You've seen them here earlier on the red carpet. Unfortunately, they're off to write their picket signs for what we believe to be an imminent strike by SAG, joining one of my guilds, the Writers Guild, in the struggle for fair wages for working members of the unions, and we support them," Nolan said on stage.
The creator and his muse.
Christopher Nolan was so impressed with Cillian Murphy's talent that he has compared the actor to Al Pacino, whom he directed in the 2002 thriller, Insomnia.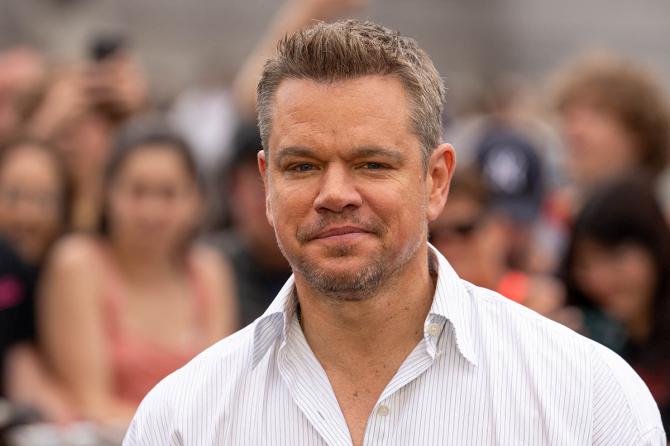 At the premiere, Matt Damon told Variety that once the strike is called, the cast will be walking off in 'solidarity'.
'We talked about it. Look, if it's called now, everyone's going to walk obviously in solidarity… That's why we moved this (red carpet) up because we know the second it's called, we're going home,' the actor said.
'We gave the strike authorisation. We voted 98 per cent to 2 per cent to do that because we know our leadership has our best interest at heart.'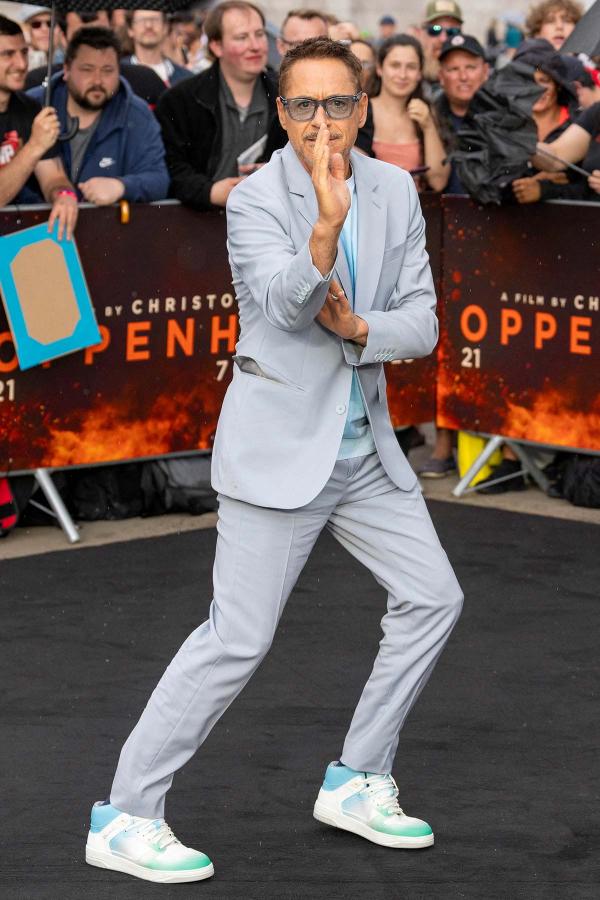 But the premiere had its fun side too, thanks to Robert Downey Jr.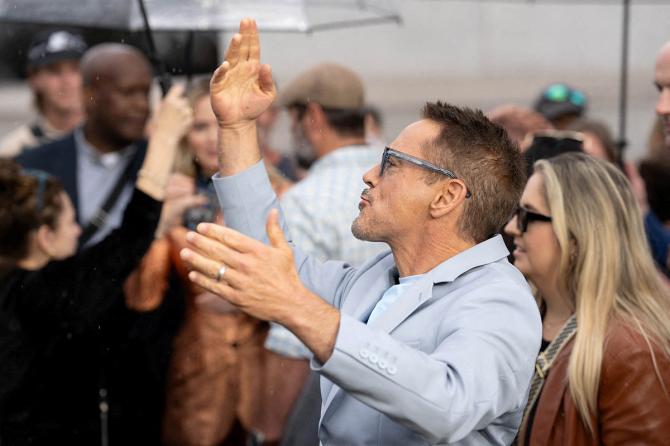 He seemed to be having a great time, even as onlookers couldn't get enough of him.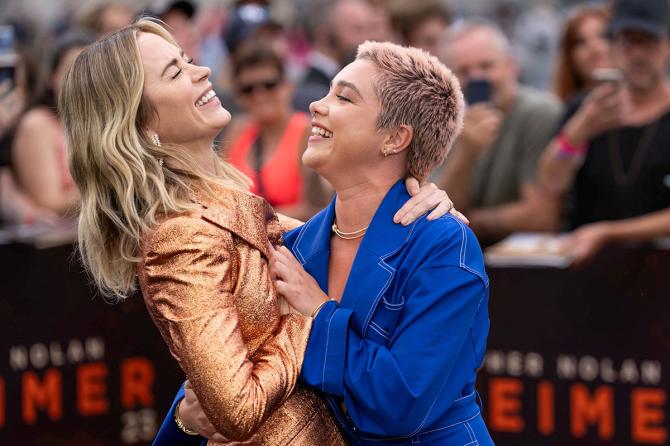 Florence Pugh saved Emily Blunt from a wardrobe malfunction, when the latter's gold jacket popped open in front of the cameras.
Pugh rushed over, and helped cover up.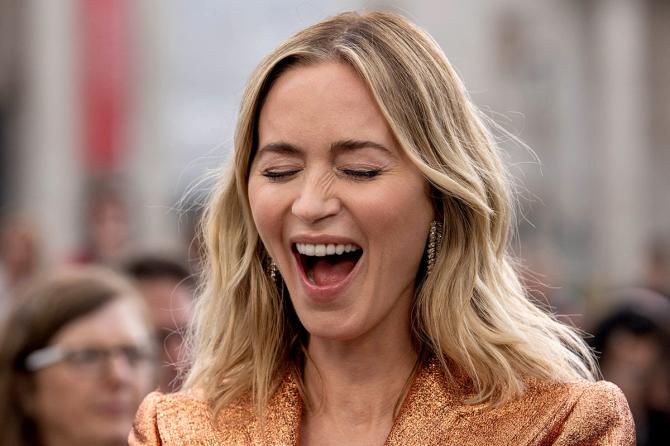 While Emily plays Oppenheimer's wife, Pugh plays his former fiancee.
In a move that has surprised his fans, Nolan's Oppenheimer is not only about warfare and the atom bomb. It also focuses on the physicist's romance and has a 'prolonged nudity' and sex scene between Murphy and Pugh.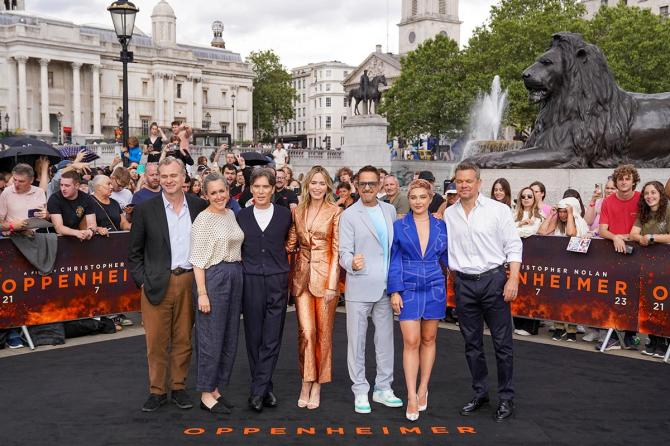 Christopher Nolan, his wife Emma Thomas, Cillian Murphy, Emily Blunt, Robert Downey Jr, Florence Pugh and Matt Damon light up Trafalgar Square.
Oppenheimer will release on July 21.
With inputs from PTI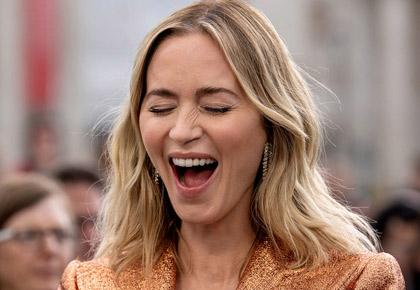 Source: Read Full Article