'We are all trying to make great cinema and trying to put Malayalam cinema on the map.'
Prithviraj Sukumaran is quite excited about his latest film Bhramam, the Malayalam remake of Sriram Raghavan's brilliant thriller, Andhadhun, which began streaming on Amazon Prime Video last week.
The actor preferred not to discuss the role with Ayushmann Khurrana, who starred in the original, and explains why.
In the concluding part of the interview, he tells Subhash K Jha why he stopped doing Hindi films.
Why have we not seen you in any Hindi film after Aiyya and Aurangzeb? Are you happy being where you are?
I am very happy with the kind of work that I am doing and the kind of cinema I am able to facilitate.
I have read many Hindi scripts and a lot of Hindi projects have come my way.
Some I wanted to really do, but could not because I could not manage time due to my other commitments and some didn't impress me enough to take time away from Malayalam films.
I have also read some interesting stuff from the OTT space.
Some were series I really wanted to do, but again, could not. Some of them I hope I will be able to do.
Malayalam cinema is going through a prolonged process of renaissance. How closely do you view the films of other game-changers in Malayalam cinema like Fahadh Fasil, Jayasurya, Tovino Thomas… Is there a healthy competition among you?
We don't compete against each other.
We are all trying to make great cinema and trying to put Malayalam cinema on the map.
It gives us a profound sense of pride that Malayalam cinema is being spoken about at the national and international level.
I feel we are doing fantastic work, be it Jayasurya or Fahadh.
It's great that your contemporaries are also putting out great work.
You are going through a phase where the whole industry is on a high point.
That is a fantastic place to be in as an actor so no, there is no competition amongst us.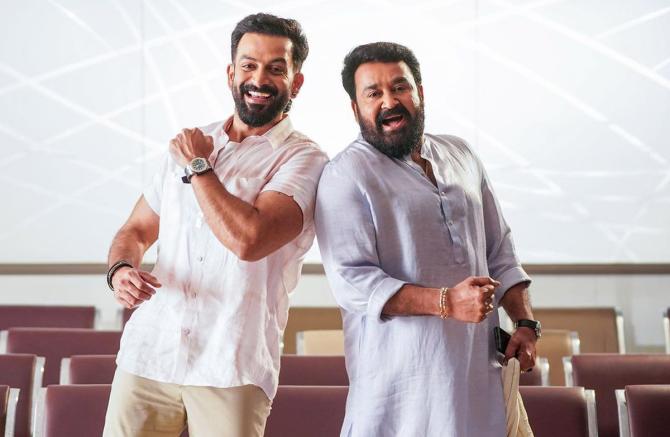 How do you a create fine balance between quality and quantity?
I never do more than one film at a time.
It's not like I am shooting for a film today and shooting for another tomorrow.
If I am doing a film, I finish it. I take a small break and then join my next film.
My shoots get done quickly and in a good quality.
You might think I am working day and night, but I do not.
But yes, I am a workaholic.
The moment I finish a film, I start thinking what I can do next.
You reportedly have a staggering 11 projects in various stages of production. That must be some kind of a world record. Do you get any sleep at all?
Thanks to Malayalam cinema!
It is not about me, but about this great industry that I am a part of that keeps coming up with great content.
Also, we have great conviction to pick up good content like Andhadhun and invest our time, effort and money into making it a film.
Finally, do you think the OTT platform has taken over from the big screen?
I think theatres will be up and running in their previous glory.
What will change is the kind of cinema that is made for theatres.
I think now, cinema will go under bifurcation where there will be content made for the streaming services and content made for theatres.
You are not making content for the viewing platforms, but for the viewing experience.
There will be certain movies that render themselves for community viewing and then there will be those movies that will render themselves as something of a personal watch.
Even film-makers will need to learn and take the call after reading the material.
They will have to ask themselves where it will come out best… do I talk one-on-one to the audience or talk to a bunch of them at same time?
So I don't think it's the end for theatres, but rather, the beginning of a new co-ed system which, I think, is great.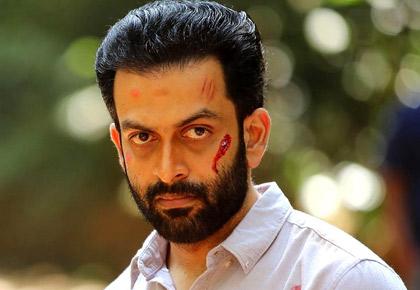 Source: Read Full Article