Bollywood stars celebrate Earth Day with stunning pictures, beautiful messages and quotes.
Janhvi Kapoor: I'm sorry for every time I didn't value what you've given us. I'm sorry for every second I wasted forgetting to marvel at your beauty, for thinking you'd continue to envelope us with sunsets that melt into sunrises that we'd always have access to. Sorry for being callous about the gift to roam freely on this land and travel the skies and seas to discover newer possibilities and life and love.
Sorry for thinking you'd never run out of patience waiting for us to care for you the way you've cared for us. For ignoring the tears you shed every time you watched us abuse ourselves, each other, and you- our home.
I hope we earn back the right to roam freely, wander with abandon. Earn back the luxury to share our thoughts, our voices, our dreams and to realise them – in a tangible realm. The luxury to breathe the same air without suspecting it of a disease that might take our life.
But in the midst of this lesson that I know you're teaching us; that I hope we're close to having finally learnt- I learnt to live more freely and wholly than I ever have before. And I pray we make it through this, not just for me or the people of my country, or the world, but for the chance to make it up to you. To treat you better than we have before, to treat each other and ourselves better than we have before. To be a renewed earth. One who's beauty and life is only growing, never threatened. #happyearthday.
Ananya Panday: Thank you mama earth let's all promise to do better and be kinder #OnlyGratitude #EarthDay.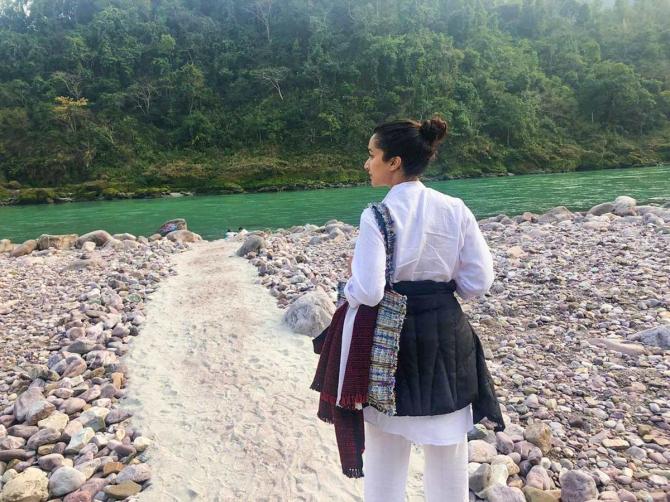 Shraddha Kapoor quotes L M Wilde: When we honour the earth, we honour ourselves.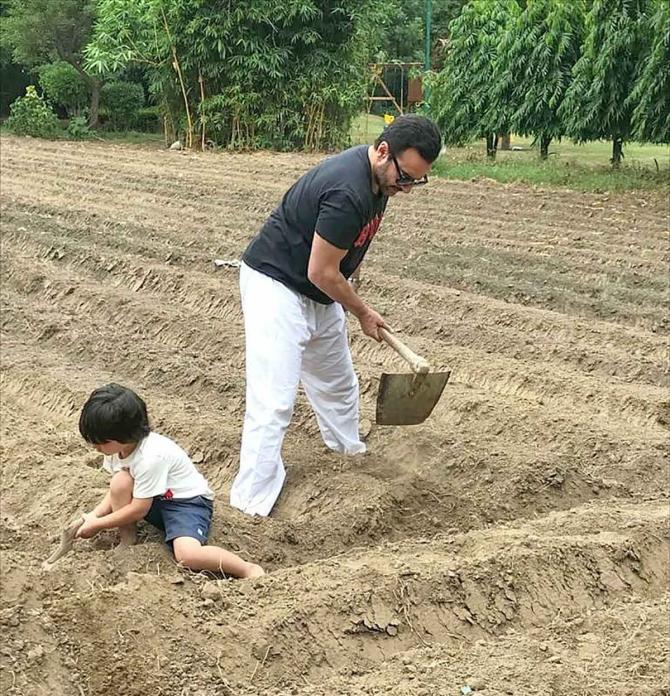 Kareena Kapoor: Plant more trees This world earth day… preserve plant .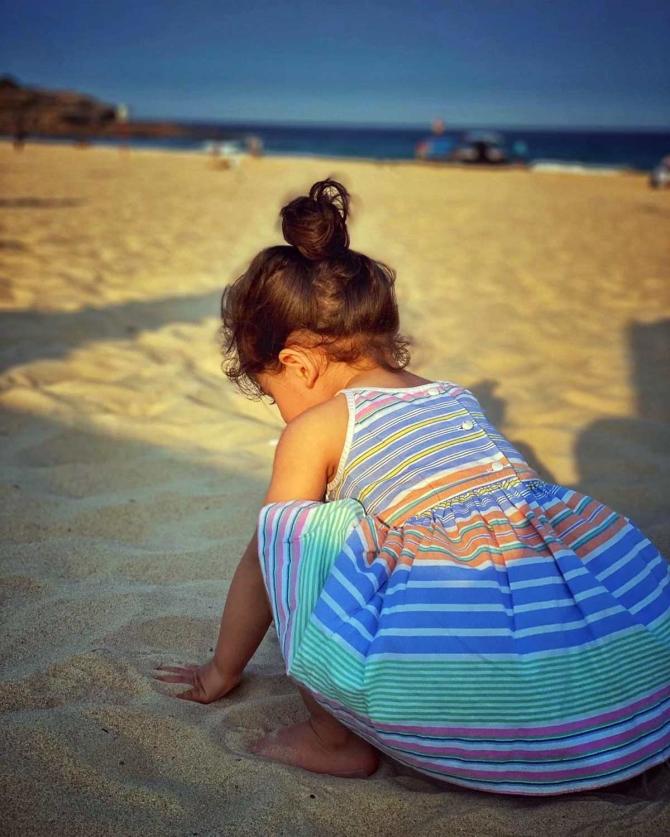 Soha Ali Khan: Every day we leave our mark on our planet, our footprint in the sand. Every day we make a difference. Let that difference be for good. #worldearthday.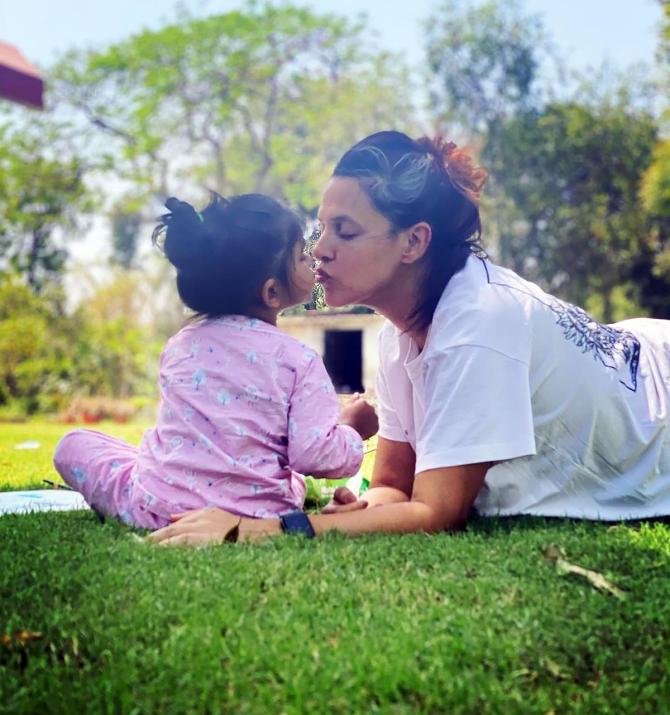 Neha Dhupia shares a picture with daughter Mehr in a garden.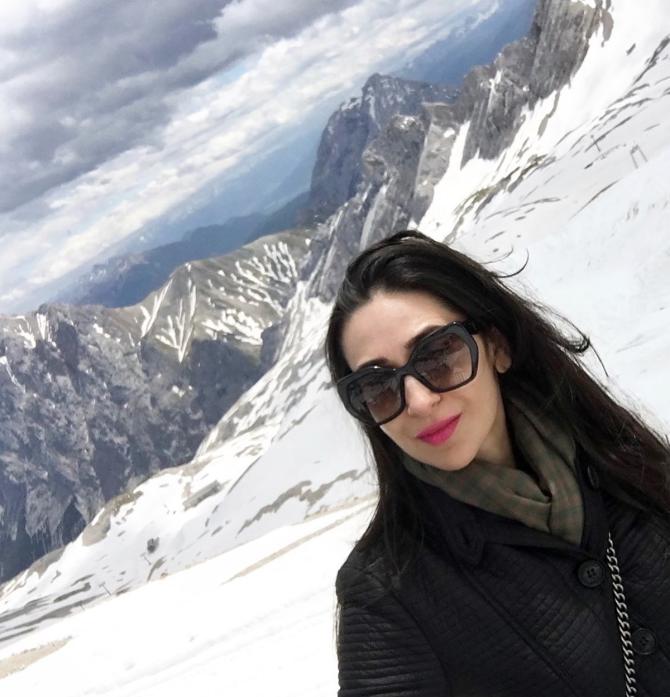 Karisma Kapoor quotes Aristotle: In all things of Nature there is something of the marvelous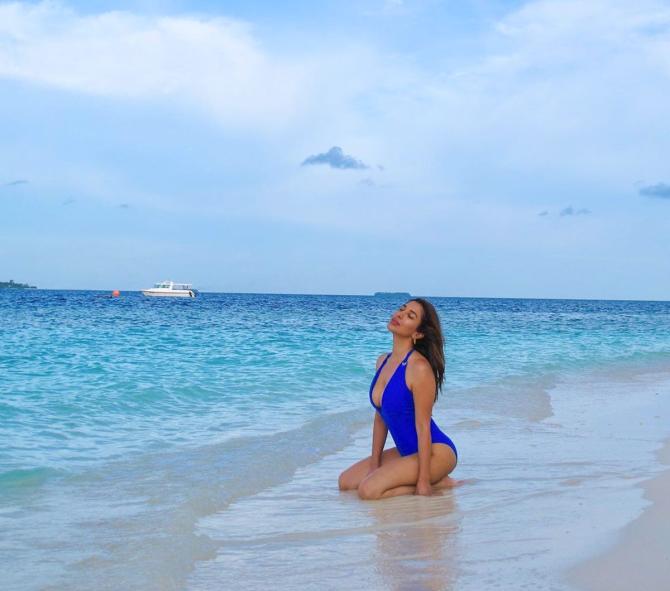 Sophie Choudry: Different countries, different landscapes, One Earth .. Praying we learn to Respect it, protect it, Value it. It's up to us. If not now then when?!!
So blessed to have travelled to so many beautiful places. These tough times make us realise the value of them even more. Praying everyone is safe and well & we can go back to our lives soon..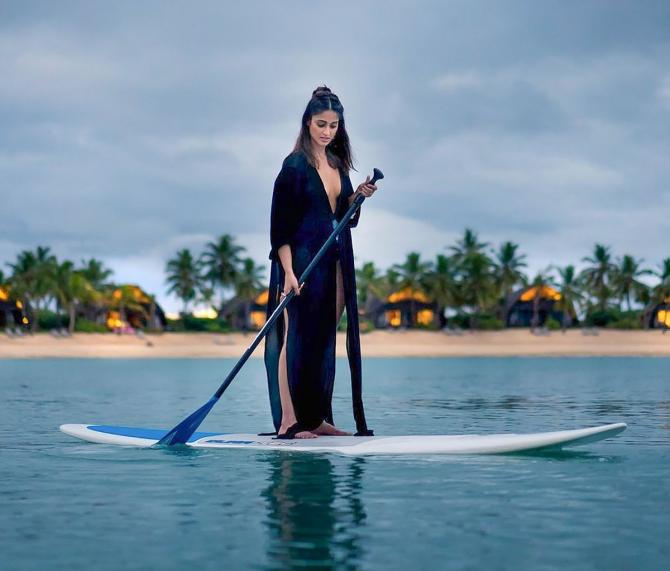 Ileana D'Cruz: celebrates Earth Day with beautiful picture.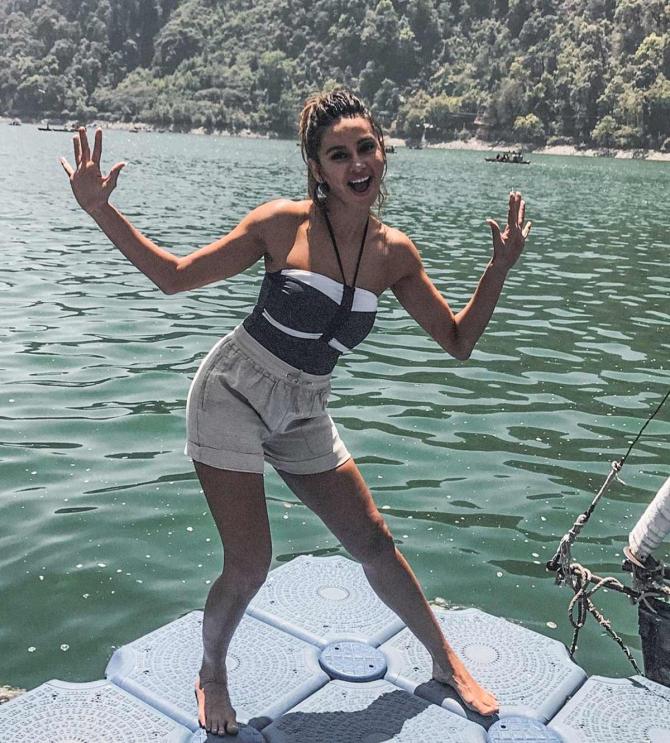 Shibani Dandekar shares a #throwback picture 'to a better time'.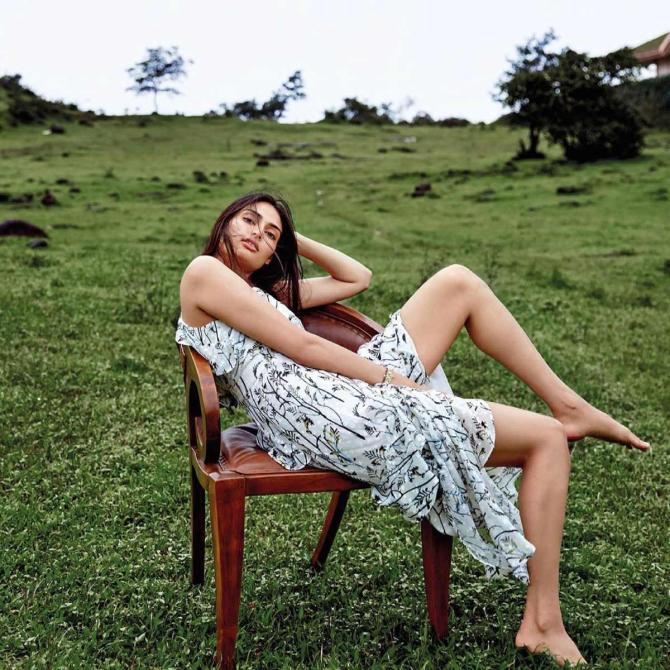 Athiya Shetty is a 'child of earth'.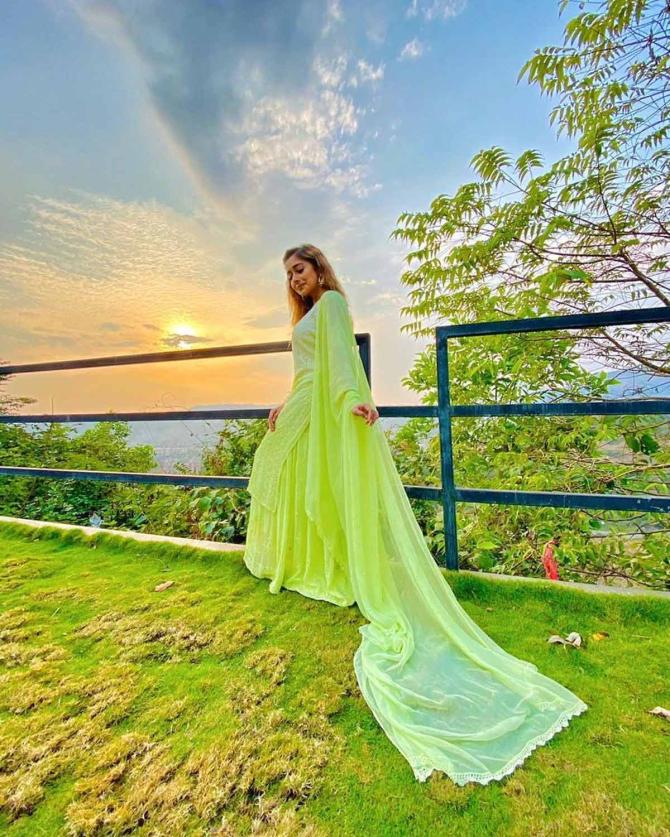 Tina Datta: The anxiety of the current times, the fear of living indoors for our safety has been getting to many of us. It's not easy! I know to get over these feelings I'm trying everyday to pen my thoughts down -negative and positive both. I'm trying to count my blessings. I'm telling myself this too shall pass! I'm reminiscing all the beautiful sunsets I have enjoyed and feeling lucky because we all truly are blessed. Our planet is truly beautiful and we should celebrate it, take care of it and nurture it..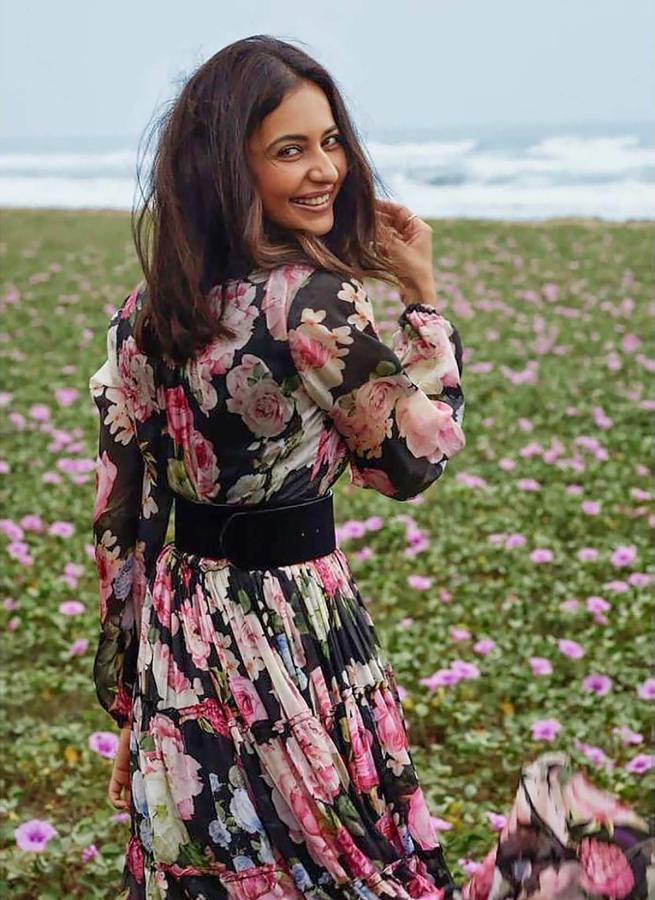 Rakul Singh: The greatest threat to our planet is the belief that someone else will save it ! Let's pledge to be a part of the solution not the pollution..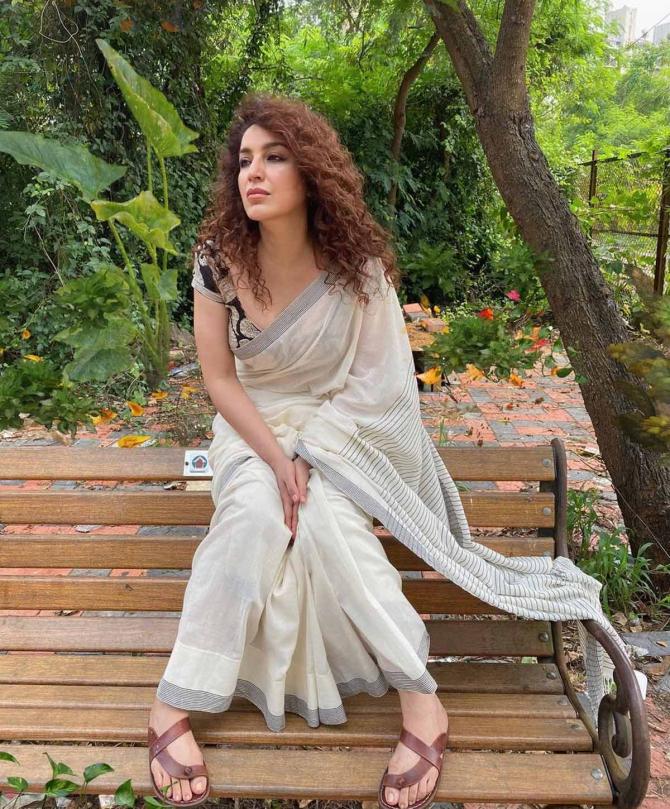 Tisca Chopra: Thinking of what we've done to the planet .. thinking how happy we actually are when surrounded by nature .. and why we aren't making simple sustainable changes .. good for us, good for our children and for all forms of life ..
A little thought, a little less greed and a few tough choices and we can still swing it around .. because as @barackobama said, 'We are the first generation to feel the effect of climate change and the last generation who can do something about it'.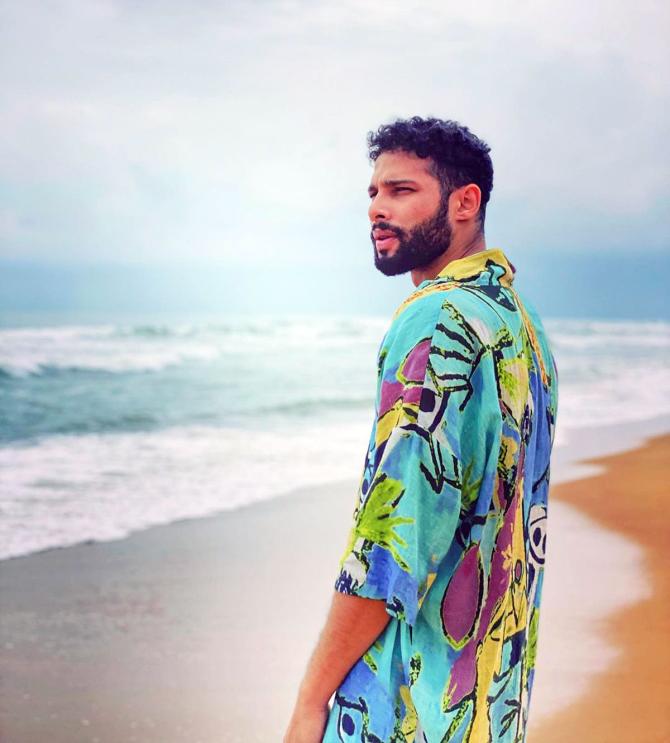 Siddhanth Chaturvedi: #Throwback to the moments we fell in love with the earth and it's beauty, only to end up cheating on her innumerable times, conditioned and seduced with #Consumerism Locked inside our houses, you know she's happier without us..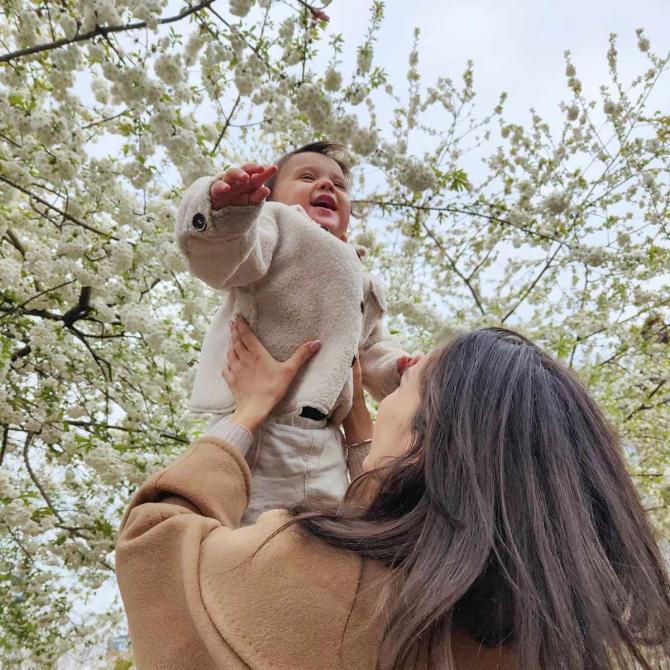 Amy Jackson: Happy Earth Day let's make sure we leave this world in a better state than what we've inherited. Time for change!!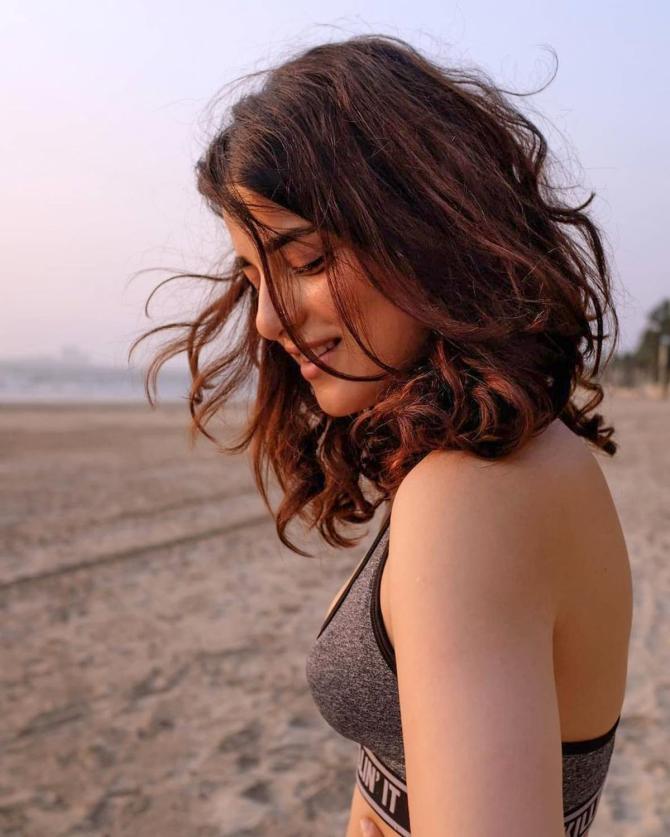 Radhika Madan: Thank you for keeping me grounded.
Kalki Koechlin is 'Remembering good days'.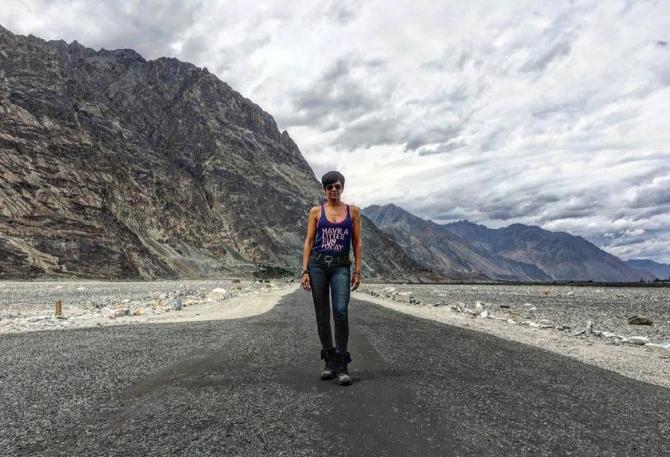 Mandira Bedi is 'Staying in my own lane, this #earthday'.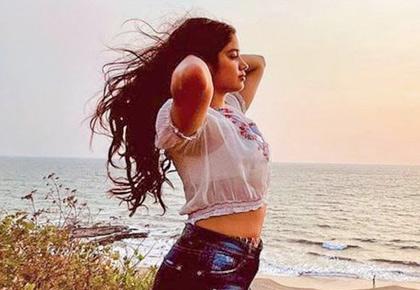 Source: Read Full Article