'If I had done Sholay, we would have missed seeing the performance of a wonderful actor called Amjad Khan.'
Everyone knows that Danny Denzongpa was the first choice to play Gabbar Singh in Ramesh Sippy's Sholay.
But why didn't he?
"It was because of a prior commitment that I had to let go of Sholay. I had signed Feroz Khan's Dharmatma and the dates were given to Ferozbhai," Danny explains to Subhash K Jha.
"I knew the Gabbar character was fabulous, but my conscience guided me to take the right decision."
Danny doesn't regret losing out on Gabbar.
"If I had done Sholay, we would have missed seeing the performance of a wonderful actor called Amjad Khan."
One recalls the great Pran saying no to Manoj Kumar's Shor as he was already playing a Pathan in Zanjeer at that time.
"Pran uncle was keen not to repeat himself," Danny says.
"After being typecast as a villain, he produced two movies directed by his son Tony Sikand. They had me playing the bad guy and he played positive characters."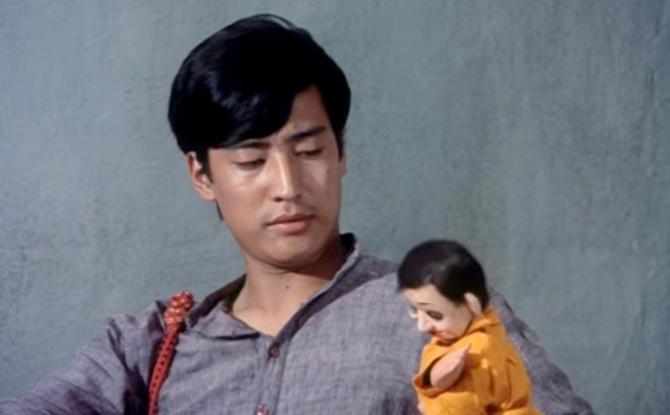 Danny says he has always been selective.
"My colleagues, who came in with me, have done 600-700 films. My average remains three films per year. From the start, I had decided not to do too many films simply because I find it very difficult to shoot during the summer in Mumbai. There are many reasons why I say no to a role," he says.
Danny remembers how difficult it was for him to get roles initially because of his looks.
"I couldn't get any films, so I went back to FTII, Pune, where my teacher Roshan Taneja got me a job as an acting instructor. I used to help newcomers with acting tips all week. On Fridays, I used to come to Mumbai, looking for acting assignments. Then I would go back to Pune on Sunday. This went on for almost three years."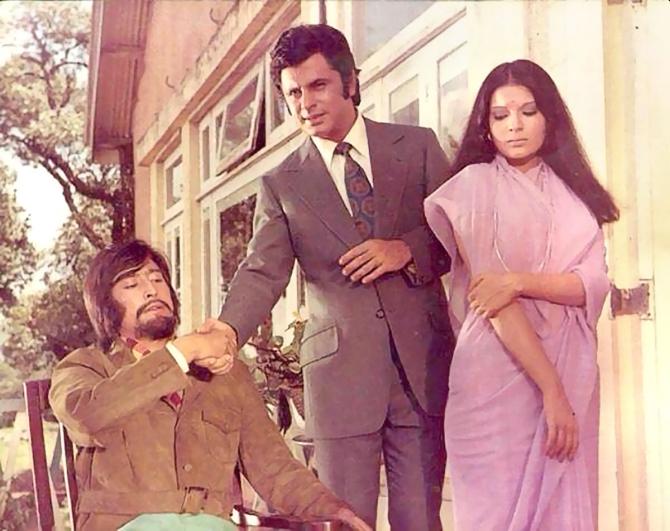 How did the first acting offers come his way?
"I started my career with a bit role in Gulzar's Mere Apne," he says.
"Then I got the second lead in B R Ishaara's Zaroorat. It was my third film, B R Chopra's Dhund, which established my acting career. I had a fantastic role in that film."
"I feel I've always had to choose from a limited range of roles. Writers and directors are struck with a particular image of mine. I sometimes do roles that I'm not fully convinced about because of many factors."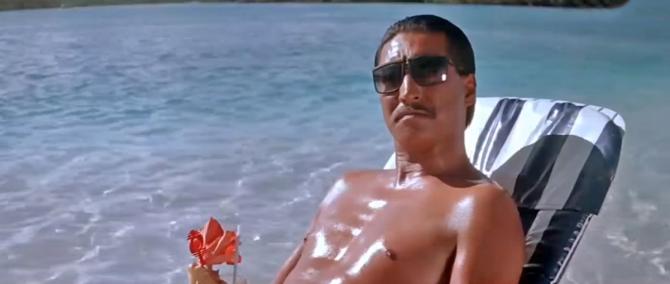 Which of his films is his the proudest of?
"I did a Bengali film called Lal Kothi. The story and screenplay were written by me, though I didn't take any credit," he replies.
"Then I love my role in another film called Bandhu (1992). That film was later turned into a television serial called Ajnabee.
"I also liked my roles in H S Rawail's Laila Majnu, Vidhu Vinod Chopra's 1942: A Love Story and Raj Kumar Santoshi's Ghatak.
"But the one film I am really fond of is Shivaji Chandrabhushan's Frozen. I loved shooting that movie in Ladakh. We shot at minus-30 degrees in February. It won many international awards.
"Then, there was, of course, Mukul Anand's Agneepath. I fitted the character of Kancha Cheena. But Agneepath was not a box office success when it was released."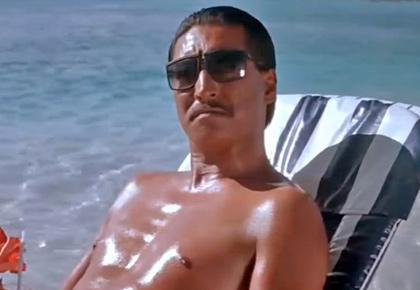 Source: Read Full Article