'I just took the Almighty's name and plunged into it.'
It is hard to believe that the Dream Girl of Indian cinema is 75.
"Even I find it hard to believe," Hema Malini tells Subhash K Jha with a chuckle.
"It seems like the other day I started out. I had to face none of the hurdles that newcomers do. I started getting offers immediately and soon I was shooting in Nalanda for Johny Mera Naam."
Hemaji remembers fans who came to the Patna airport in 1969: "They came to mob Devsaab. They couldn't recognise me. But there was this curiosity. 'Who is that girl?' the crowds were whispering."
Dev Anand and Hema went on to do many films together. When there was slump in Dev Anand's career in the 1970s, he requested her to do Aamir Garib with him. It was a superhit.
Rajesh Khanna and Manoj Kumar's careers were also revived with Hema as their co-star in Premnagar and Sanyasi respectively.
Film distributors then would say, if there is Hema Malini in a film, they don't have to think twice before buying it.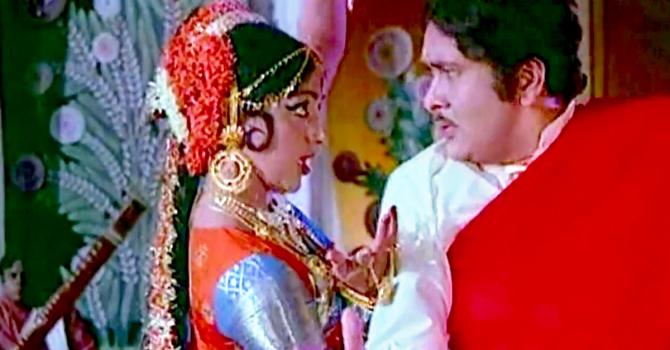 Hema Malini has always been willing to go that extra mile in her life and career.
Not many know that in 1974, she sang a hit duet with Kishore Kumar for composers Kalyanji-Anandji.
"Yes, that was Peene Walon Ko Peene Ka Bahana Chahiye in Haath Ki Safaai," Hemaji remembers the song well but doesn't think she did full justice to it.
"I was so busy back then, working multi-shifts in various films. I didn't want to sing. Why should I when Lataji (Mangeshkar) was there? But everyone insisted so I said, why not?"
Hemaji doesn't recall being intimidated by Kishore Kumar.
"Everyone knew I was not doing this to prove what a good singer I am. The composers Kalyanji-Anandji had given me nice rap passages to do while he (Kishore Kumar) did the actual singing. I just took the Almighty's name and plunged into it," she says.
She admits if she had to do it again now, she would be more prepared. "But it was nice, considering I am not a trained singer."
The song was hit and many other producers wanted Hemaji to sing but she refused. But she did sing some non-film bhajans some years ago.
Looking back at her superstardom, Hema says, "I never thought about being a star. I just did my work. There was no life beyond the studios."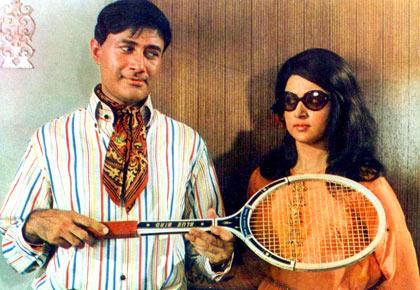 Source: Read Full Article