If you think Bollywood's kitschy overkill from the 1980s is stuff of throwback terror, wait till the big, bad, bold fashion of the 1970s is unleashed upon you.
Sukanya Verma lists some trends we hope NEVER make a comeback.
Zeenat Aman, Chhailla Babu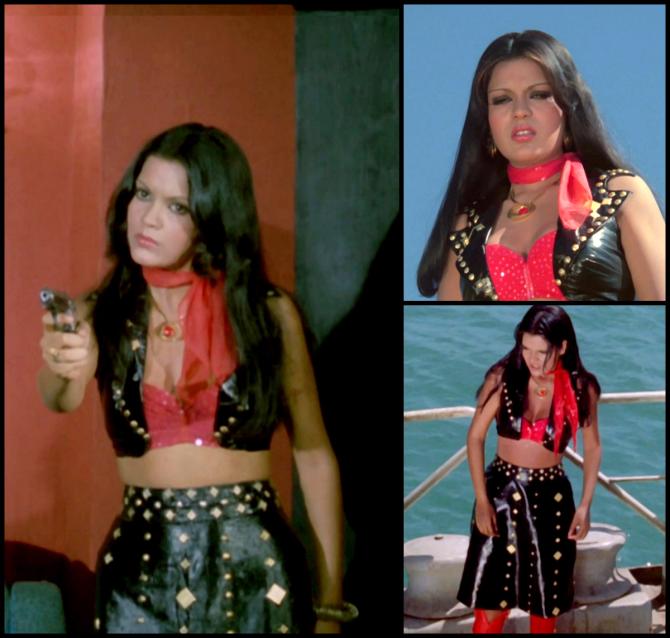 Zeenat Aman is one of our favourite accounts on Instagram and the inspiration for this story.
Giving yet another glimpse of her sense of humour and sophistication, the yesteryear star shared her embarrassment over a ridiculous outfit she sported in the crazy climax of her 1977 masala Chhailla Babu.
Four decades later, we can still feel her pain.
Check out another peek of the slick beauty in splashes of neon face-paint. Bet Harley Quinn would heartily approve.
Helen, Dharkan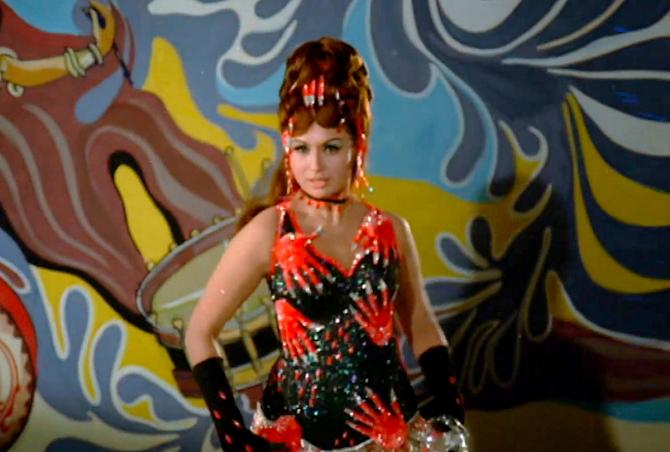 We've seen a variety of flamboyant numbers and wild make-up on the legendary dancer but nothing could have prepared us for her creepy cabaret costume in Dharkan. Helen's hand-printed bodysuit takes punning to another level.
Rekha, Dharam Karam
Aw, Rekha's look and all the colours of Zimbabwe's flag have SO MUCH in common.
Dev Anand, Amir Garib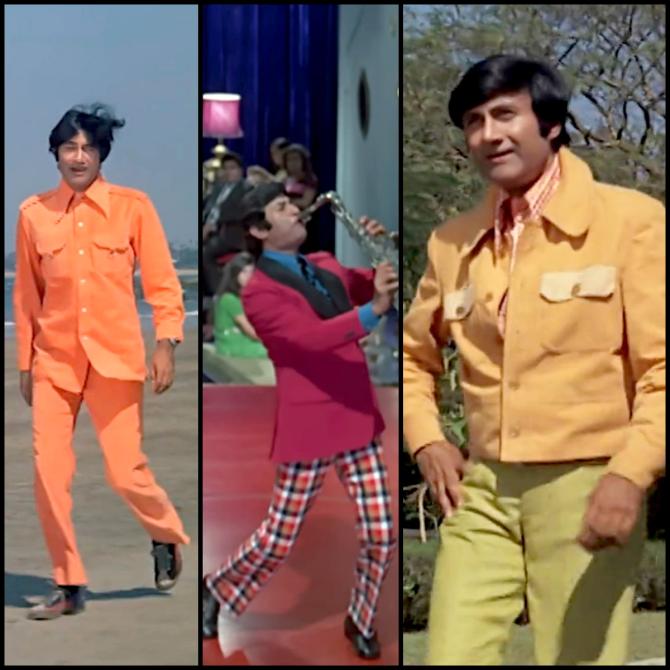 Pretty self-explanatory, huh? On the, um, bright side, Dev Anand walked so Ranveer Singh could run.
Reena Roy, Zakhmee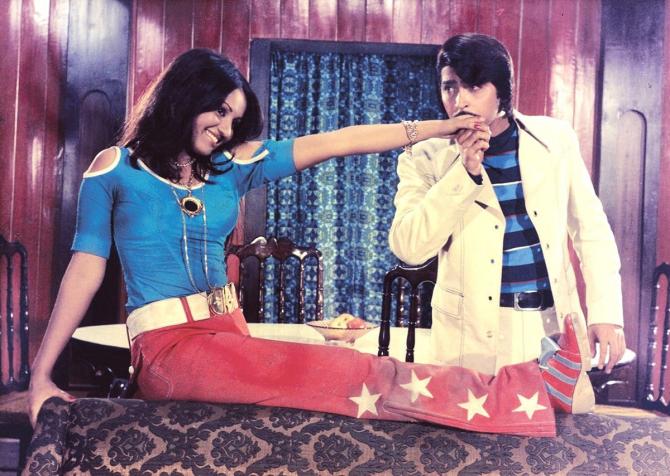 What are your feelings on Reena Roy's Wonder Woman on a budget?
Hema Malini, Raja Jani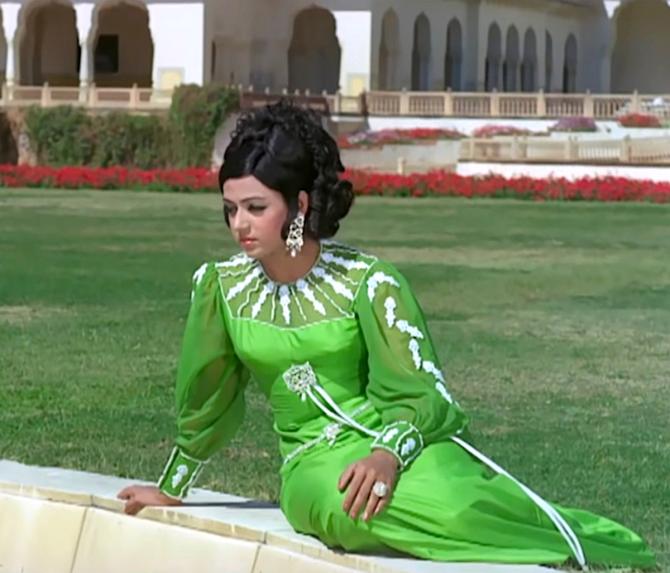 When dream girls dress up like stuff of nightmares. There's so much going on with Hema Malini look, all of it so horribly, HORRIBLY wrong. Mostly though, what's that phone charging cable doing on her ribs?
Mumtaz, Bandhe Haath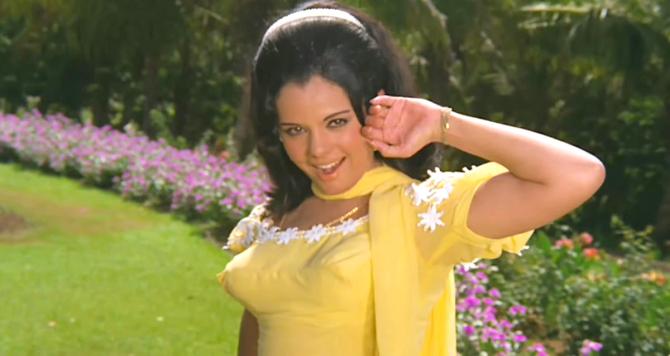 Bullet bras, what were you thinking? Actually, stop, we don't wish to know.
Sadhana, Aap Aaye Bahar Aayee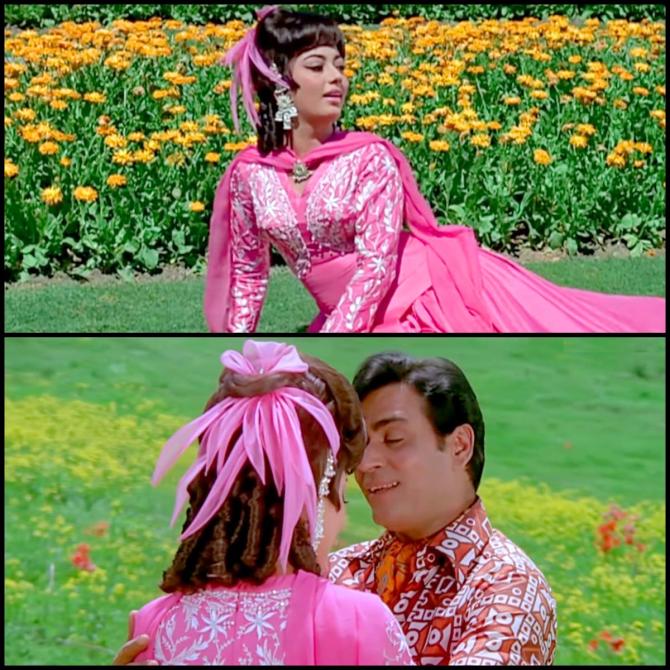 Back when 'it's complicated' meant a heroine's relationship with her hair not hero.
Vinod Khanna, Hera Pheri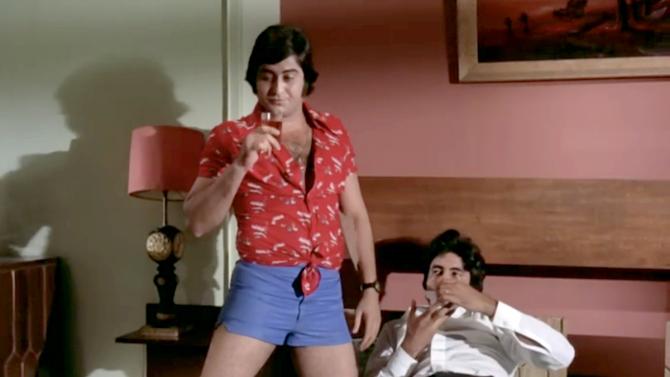 Trust a seventies sex symbol to give his own spin on the whitey tighties in a competition, hopefully, no one won.
Saira Banu, International Crook
Fishnet stockings, hot pants, ruffled shirt and headband, only in Bollywood this outlandish combination could pass off as glamorous horse-riding attire.
Amitabh Bachchan, Suhaag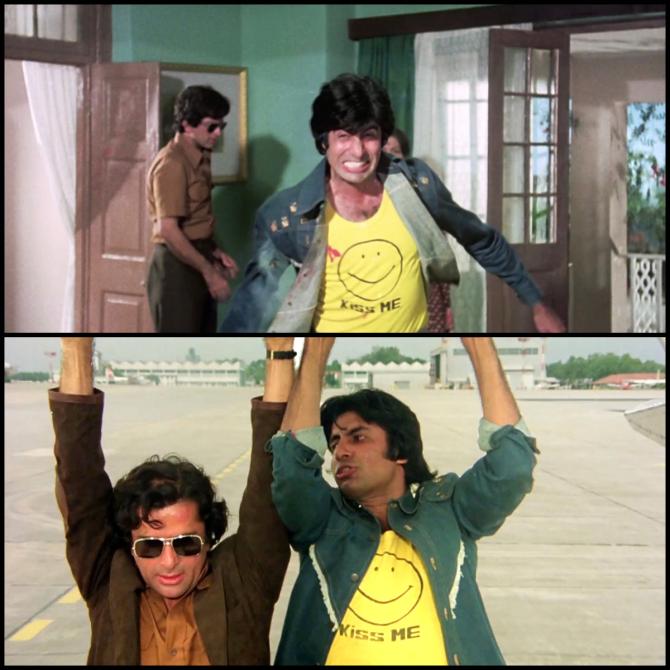 Who can take a daredevil action scene seriously when Bollywood's angriest young man shows up wearing a t-shirt with a yellow smiley screaming KISS ME? It doesn't make any sense even for a Manmohan Desai film.
Rishi Kapoor, Rafoo Chakkar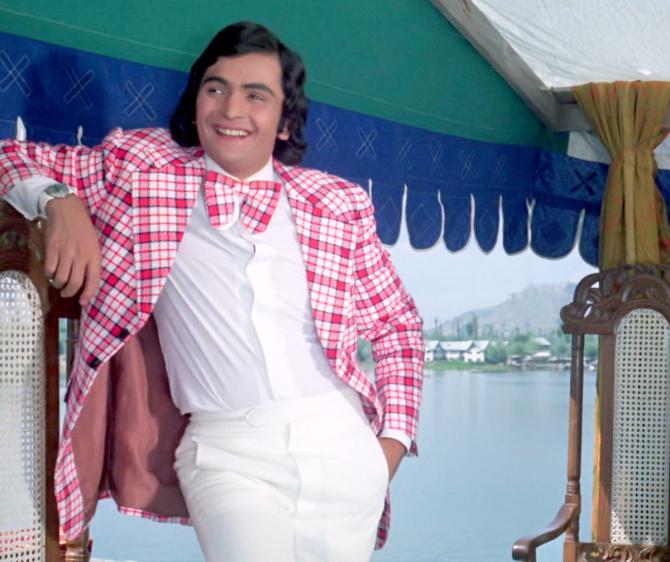 Oversized bow ties and plaid jackets — they came, they saw, they… fifteen seconds of fame later, Rishi found his long-lasting mojo in gorgeously patterned sweaters.
Anil Dhawan, Hawas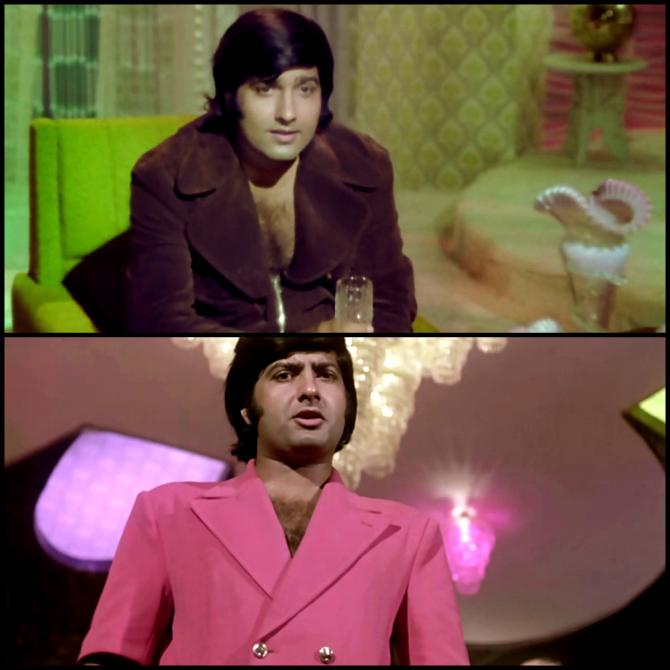 Anil Dhawan defying the point behind zips and buttons in Hawas makes us so, SO grateful for how quickly time flies.
Neetu Singh, Adalat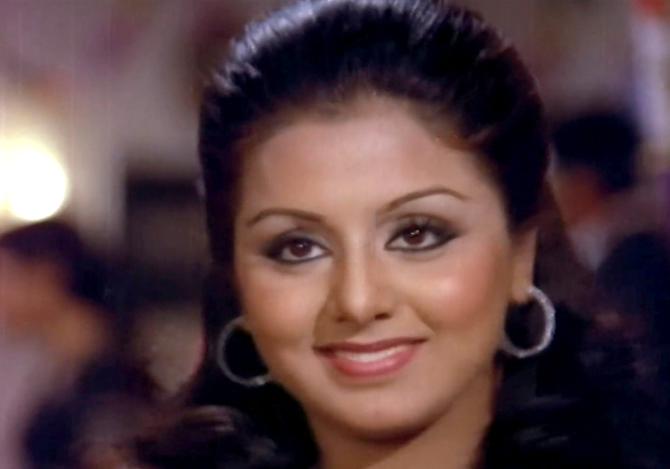 Anybody miss that monstrosity called super thin arched eyebrows? Thought as much.
Rajesh Khanna, Raja Jani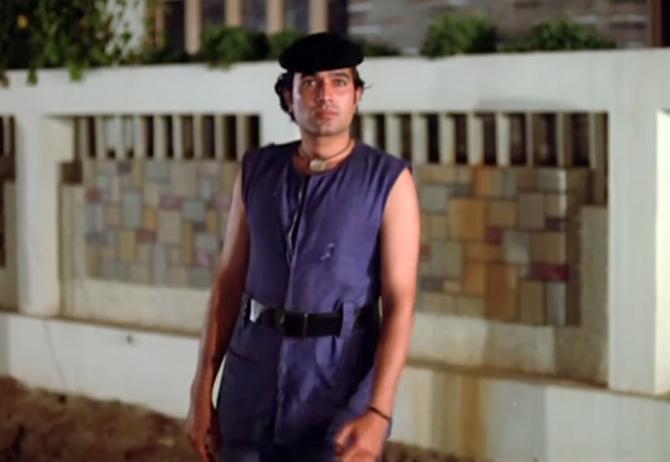 That's a silly look even for a petty Hindi film chor.
Jeetendra, Dharam Veer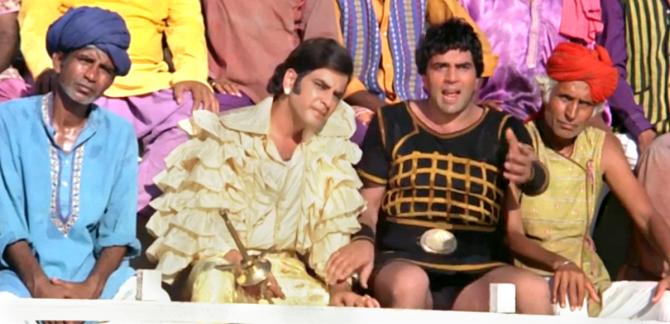 How much frill is too much frill? It takes special talent to distract us from Dharmendra's gladiator suit in a over-the-top costume drama. This is quite a feat even by Jumping Jeetu's standards.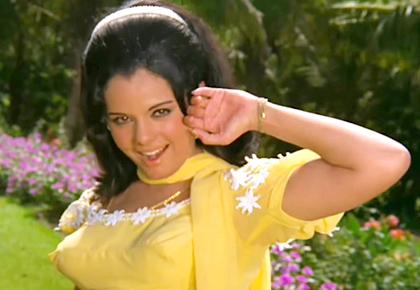 Source: Read Full Article