Here are all the films, web series and TV shows you can stream on ZEE5, Amazon Prime Video, Disney+ Hotstar, Netflix, ALTBalaji, SonyLIV, Apple TV+ and Voot among others.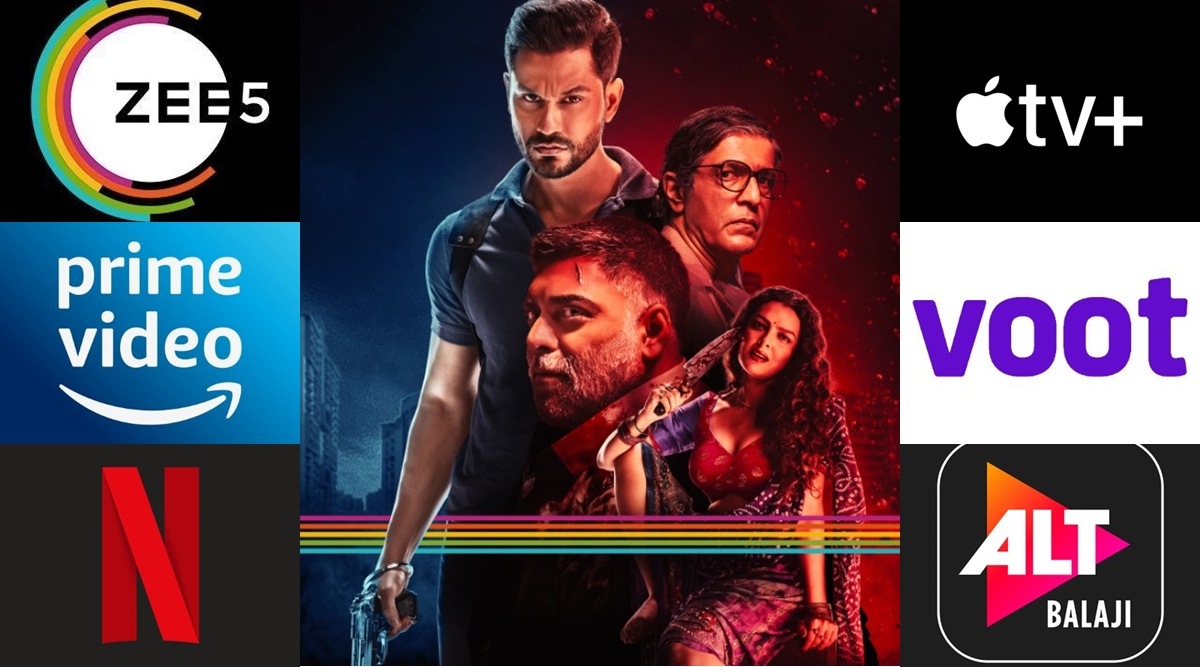 Theatres and film and TV production remain largely suspended due to the coronavirus pandemic. And new content, filmed months and even years in advance, continues to be released on streaming services. There might be a lack of stuff to watch next year, but for now, we are fully stocked.
This week, the two biggest releases had women in lead roles. Janhvi Kapoor starrer Gunjan Saxena: The Kargil Girl was the biggest release this week. The Netflix movie, which is about the titular Gunjan Saxena — the first Indian female air-force pilot in combat, was directed by Sharan Sharma. It also stars Pankaj Tripathi and Angad Bedi.
In a PTI interview, Janhvi had spoken about portraying Gunjan Saxena. She said, "It is an important story and it should reach people. I think it is a story of hope. This story, meeting Gunjan ma'am and spending time with her has reinstated my belief in myself. I hope it impacts people the way it impacted me." The actor added that the father-daughter relationship shown in the film is its real heart and her dynamic with Pankaj Tripathi translated on the screen. "I got a chance to learn from him, to talk to him about his work and movies. I was very excited. Gunjan ji looks up to her father and idolizes him and that's how I look up to Pankaj ji. Even on the sets, I would watch him perform and seek his guidance. Basically, we had a similar relationship off camera."
Pankaj Tripathi spoke to Indianexpress.com about the film. He said, "Janhvi and I met on a flight six months before we started work on Gunjan Saxena. We were going to Goa. This girl walked in and greeted me. She then told me that when I was sent the script for Gunjan Saxena. She prayed and pledged to God that she will become a vegetarian so that I agree to do the film. The day I agreed, the director called her to share that I was onboard. I had gone to my village where there's little internet, so it took me around 10 days to respond to the director's message. I told her she should've informed me about her pledge before. I would've then said a yes without even reading the script (laughs)."
Other important releases this week include Khuda Haafiz, Dangerous and Abhay 2.
Here are the movies, web series and TV shows on platforms like ZEE5, Netflix, Amazon Prime Video, Hotstar, SonyLIV, ALTBalaji and Voot
Here's all that you can stream on OTT platforms today.
Gunjan Saxena: The Kargil Girl is inspired by the real-life story of Gunjan Saxena, India's first female Air Force officer to fly in a combat zone during the 1999 Kargil War. It stars Janhvi Kapoor, Pankaj Tripathi, Angad Bedi, Viineet Kumar, Manav Vij and Ayesha Raza Mishra among others. Directed by Sharan Sharma, the biopic has jointly been produced by Dharma Productions and Zee Studios.
Directed by Ken Ghosh, the crime thriller Abhay 2 has Kunal Kemmu playing a gutsy police officer Abhay Pratap Singh who is on a mission against some sharper and hardened evil masterminds, played by Ram Kapoor, Chunky Panday and Bidita Bag. Watch the trailer of the web series here.
The Indian Express film critic Shubhra Gupta gave Gunjan Saxena: The Kargil Girl 2.5 stars. She wrote in her review, "Gunjan Saxena: The Kargil Girl is a mixed bag. What's nice is the restraint, and lack of fuss with which the film is done. Trumpets don't blast our ears every time there's a sortie, even though Gunjan does get her backlit 'Top Gun' moment, as she strides out to the field from the hangar, uniformed and ready to go. The difficulty of being a lone female amongst a bunch of young men, bristling under the pressure of having to salute a woman, or having to watch their tongue, is all there. But staying away from high-pitch shouldn't come off as lack of drama: even as the film follows its required beats, with Gunjan struggling against the standard 'fauji' what-are-women-doing-here misogyny, training and finally being able to take off, fighting off the enemy and rescuing injured colleagues, it stays a tad too sedate. We see Gunjan flying into peril, but our hearts are never in our mouths."
Churails was another important release. It is now streaming on ZEE5. The Pakistani show centres around four women who come from different walks of life – lawyer, wedding planner, boxer and ex-convict, who band together to form a detective agency to spy on cheating husbands. Their idea is an instant hit, and more women join their team until they hit a roadblock.
Shubhra Gupta said about the show, "But while the churails going all Charlie's Angels is good for some fun-and-games, the real strength of the series comes from getting up close and very personal with the women. Sometimes it bites off more than it can chew: colourism, racism, classism, elitism is all thrown into the mix. But some of the quite brave elements—men and women and same-sex love, for example—are done with empathy. And the most effective parts are the ones which are quiet, where we see the vulnerability and the pain of women, rich or poor. Their stories—a Zubaida being tricked into an arranged marriage, a Batul losing her daughter, a Sara being gaslit by her treacherous spouse, a Jugnu drowning her sorrows—are universal."
Source: Read Full Article