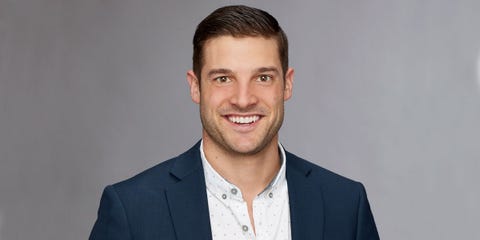 Bachelorette winner Garret Yrigoyen got off to a very bad start with fans after it came out that he liked racist and homophobic Instagrams earlier this year. Now, he's opening up about the scandal, explaining that it was hard to watch people label him as a bigot.
"It was tough," he told People. "I didn't mean to offend anyone."
The Instagrams, shared via screenshot by Bachelor Nation alum Ashley Spivey, make fun of the trans community, feminists, immigrant children, football players who protest during the national anthem, and liberal people in general. Here's a small sampling:
pic.twitter.com/aDWbtDr4Yp
pic.twitter.com/YsNe3k3waZ
pic.twitter.com/WEk9XzlIsb
When the drama first hit social media, Garrett released a statement saying that the likes were just mindless taps, and he maintains that now.
"Just because I liked it, doesn't necessarily mean that I supported it," he said. "I was raised in a very open-minded family that was accepting to everybody. We're very non-judgmental. I'm genuinely sincere."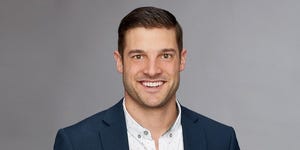 Becca Kufrin's been a supporter of left-leaning causes for a while now. In 2017, she posted pictures of herself wearing a #Biden2020 shirt and carrying protest signs at the Women's March. But she said she forgives Garrett for his actions.
"People have been saying really terrible things about [Garrett], but that's not who he is," she said. "At his core, he's a good guy. We've all made mistakes and done things that aren't perfect. But all I could ask for is somebody who owns up to what they've done and who apologizes and wants to grow. And that's what he's done."
Follow Emma on Instagram.
Source: Read Full Article