We're mere months away from the grand return of Game of Thrones to our TV screens (thank God) for what is sure to be a beautifully bloody final season, but watching the clock until April 2019 has never felt so lloonnnggg.
Enter: Sophie Turner. While her co-stars are more famous for spilling spoilers left and right, Sansa Stark herself doesn't actually fare much better. In fact, "spoiler" is an understatement for the tea she spilled, because Sophie straight up ruined the entire show's ending to an absurdly lucky group of people.
"I'm so bad at keeping secrets," she told W magazine. "I don't think people tell me things anymore because they know that I can't keep them. I've already told the ending of Game of Thrones to a few people."
Um, say what now? How did this even happen?
View this post on Instagram
#GameofThrones cast members @sophiet @alfieeallen and Conleth Hill pose at the @warnerbrosentertainment booth at #sdcc2017. SWIPE FOR MORE. #GOTSDCC
A post shared by gameofthrones (@gameofthrones) on
Can she blame liquid courage? Well, not exactly.
"Nope, sober," she said. "I was like, 'Hey, if you want to know, I'll tell you.' But it's people that I know, not random people. It's people that I know will keep the secret."
Hey Sophie, I can keep a secret. Unless she takes her intel public though, I guess we'll all have to wait three more long months for any real Game of Thrones insight. At least we have the fan theories to hold us over…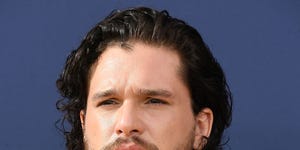 Source: Read Full Article