Movie legends Dharmendra and Sharmila Tagore share their memories of Shashikala, who passed into the ages on Sunday with Subhash K Jha.
When the ever affable Dharmendra returned my call on Sunday evening he was deeply grieved.
"I just heard Shashikala is no more," he mumbled sadly before I could raise the topic.
"We have done some of our best work together. I can't remember all the films we worked together in. But three of my most favourite films Anupama, Devar and Phool Aur Patthar had Shashikala in very prominent roles," recalls Dharamji.
"She was my senior, She had done many films when I started my career. I think the first film we did together was Anpadh where Mala Sinha played the title role. The movie is remembered to this day for Madan Mohansaab-Lataji's melodies."
"I was a nervous semi-newcomer, Shashikala put me at ease. 'Ae Dharam, aao hamare saath khana khao,' she would ask me to join her for lunch during shooting. For a newcomer such warmth from a senior is never forgotten. She taught me to be nice to newcomers," remembers Dharamji.
"She was typecast as a vamp. And her most famous role as a vamp was with me in Phool Aur Patthar where her song Zindagi mein pyar karna seekh le became a big hit specially the catchphrase 'Phishigala phishigala'," Dharamji adds.
"Hrishikesh Mukherjee changed her image in Anupama one of my most favourite films. She was nice in a positive role. I wonder why she didn't play more positive roles. She was a gem of a person in real life. Aise hi unhone Pransaab ko typecast kar diya (they similarly typecast Pransaab)."
Dharamji regrets losing contact with Shashikala.
"She cut herself off completely from the film industry and moved to Pune with her family. Luckily she didn't have to die a lonely death like that other fine actress Lalita Pawarji whose decomposed body was found in her home days after her death."
"Fame is fine. But family is more important," sighs Dharamji.
***
'Hrishida cast her in a very positive role in Anupama'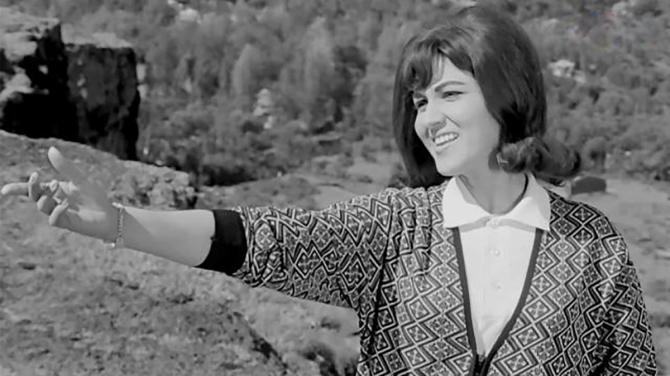 They shared screen space in one of their best films Anupama and Sharmila Tagore still remembers that experience with Shashikala.
"Shashikalaji was already a much experienced actress whereas I was relatively new when we did Anupama together. It was Hrishida who cast her in a very positive role in Anupama because Hrishida always saw the good in every character."
"Otherwise Shashikalaji had been typecast as the negative woman, so much so that I once heard that during an outdoor shooting the heroine was allowed to use the bathroom in a friendly local's home, but not Shashikalaji," recalls Sharmilaji.
"This is evidence of how convincingly she played the bad woman and how convinced the audience becomes on seeing the on-screen image. I remember once I was shooting on location. After the shot I unthinkingly took off my wig, and there was collective gasp among the onlookers," remembers Sharmilaji.
Sharmilaji is all praise for Shashikala in Anupama. "She played a warmhearted, talkative, extrovert. I was the introvert. She complemented my character so well."
She doesn't remember much interaction with Shashikala during Anupama or Devar. "It's strange. We were all together during the outdoor shootings. But I don't have much recollection of interacting with her during the shooting of Anupama or Devar," says the actress who played the lead in both films.
"Shashikalaji was a prominent part of another film Choti Bahu where I played the lead. During this film I remember interacting a lot with Nirupa Royji because her son had damaged his eye (Sharmilaji's husband, the legendary cricketer Mansur Ali Khan Pataudi, had lost an eye in a 1961 car accident in England). But I can't remember similar conversations with Shashikalaji."
What Sharmilaji remembers is Shashikala's second phase as an actress. "She moved to Pune and did very successful films in Marathi. Like Bengali cinema, Marathi cinema has a lot of literary resources to fall back on. She was offered brilliant versatile roles and I really like the work she did in Marathi."
"That said, I wish Hindi cinema had not typecast her. But then that's the way it is."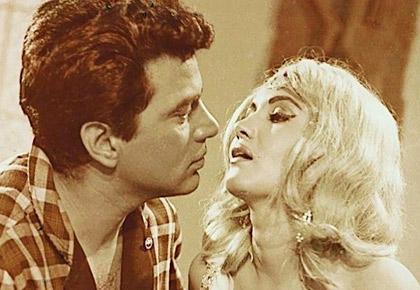 Source: Read Full Article