'I can't believe that I was out of the scene for seven long years.'
Yo Yo Honey Singh's life has been a roller coaster, but it tells inspiring tales of grit and determination.
Controversy, divorce, mental health issues… the singer has taken it all in his stride.
After being down for a long time, he returns with his new song, Gatividhi, featuring the gorgeous Mouni Roy.
In this two-part interview, Honey Singh opens up about his troubled past, and tells Rediff.com Contributor Sameena Razzaq, "Nothing is in your control at that point. You are thinking of 72 different things in 72 categories. Only if you take medicine, you will be able to sleep, so I used to be on the highest dose."
How are things progressing for you right now?
I am happy with everything.
I have learnt from life that harkat hogi toh barkat hogi (only effort brings blessings).
Harkat means gatividhi in Hindi.
So I feel some gatividhi has to go on in life, whether it's good or bad.
You should live in the moment and take everything in your stride. I do.
'I will give my fans more songs so they can enjoy my music,' Honey Singh says in this video, and then sings Gatividhi, uplugged.
You have been vocal about your mental health. How hard was it to pick up the broken pieces and resurrect yourself?
It was very hard. I can't believe that I was out of the scene for seven long years, and luckily, people were still listening to my music, playing my songs on radios and in parties.
Those dark days were really crazy.
It wasn't just depression.
What I had was COVID of mental health, a bipolar disorder with psychotic symptoms.
It was continuous madness.
'I didn't even have the courage to stand in front of a mike,' Honey Singh shares in this video.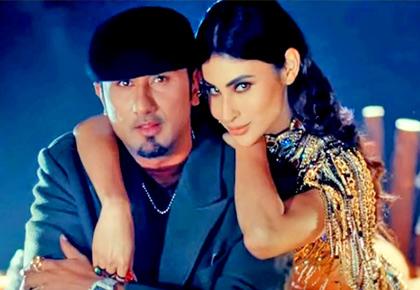 Source: Read Full Article