After enjoying his superstar status at the box office, Sunny Deol showed everyone a different side to him at the launch of Dono.
Here, he was not the Gadar 2 star, but the proud papa of Rajveer Deol, who is making his acting debut in the rom-com.
Rajveer's leading lady is Paloma Dhillon, actress Poonam Dhillon and producer Ashok Thakeria's beautiful daughter, and the film is directed by Avnish Barjatya, film-maker Sooraj Barjatya's son.
Afsar Dayatar/Rediff.com brings us moments from the trailer launch.
Sunny and Poonam had starred in the 1984 film Sohni Mahiwal and as they reunite on stage for Dono for their children, they can't help but look back.
"My film Betaab had just released, but I couldn't see enjoy its success. These people took me straight away to Russia," Sunny recalls.
Just what does Poonam like about Sunny?
"Sunny introduced me to good music. He was very fond of English music and in those days, we didn't get them so easily in India. So his collection hum sab churaya karke the!" she says.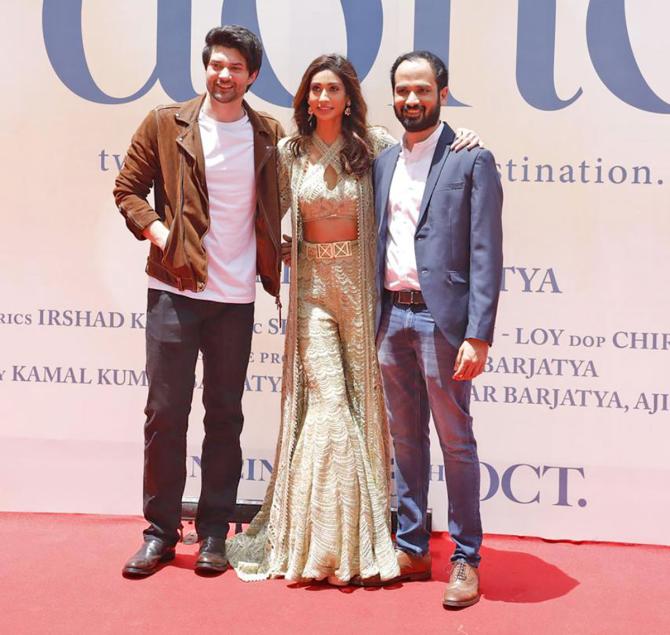 Meet the next generation!
Rajveer, Paloma and Avnish discuss the film, and how much it touches them personally.
"My great grandfather (Tarachand Barjatya, founder, Rajashri Pictures) would make films that he could see with his in-laws and his elders. I believe the films that I can watch with my in-laws and my family today are more progressive," Avnish says.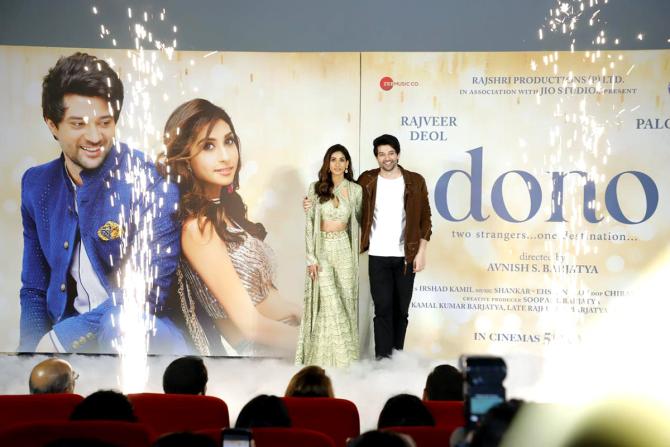 Is Paloma scared of the comparisons with her star mum?
"I hope people accept us. I would we get the same love our parents have got. Eventually, we have to create our own identity and I hope that happens," Paloma says.
Didn't Rajveer want to make a debut in an action role, the genre his father is famous for?
"The whole perception is that I'll be beating up people and screaming," Rajveer says with a smile. "But when I heard the script, I thought my skeleton was perfect to fit into this character's skin."
Avnish also shares just who his favourite human being was, who was also his inspiration for life.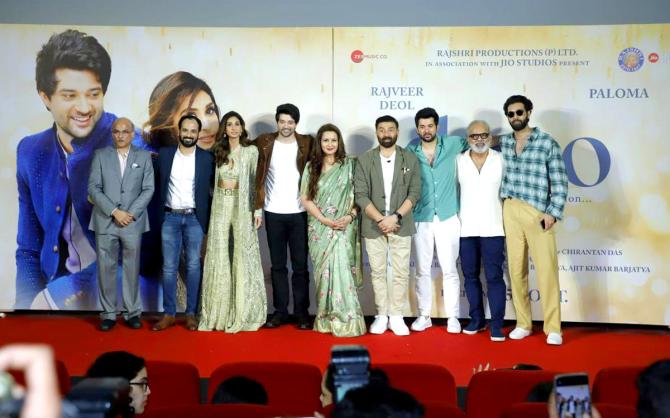 "I was always influenced by movies. I loved acting. I feel you could disguise yourself as a character because it's hard to be yourself," Rajveer says, and shares the advice his famous filmi family gave him.
"I wanted to join the army after watching dad's movies. He used to get me all charged up!" he adds with a laugh.
Does he dance like his father or better than that?
Rajveer can't stop laughing as he answers, "I worked hard on the dance…"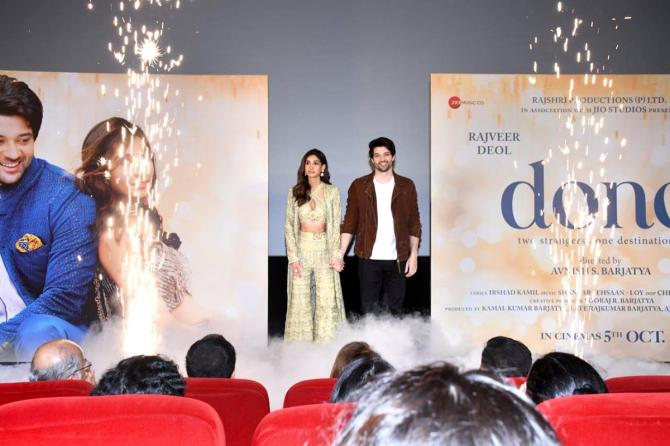 "Honestly, my parents hated the fact that I wanted to become an actor. They wished that I would study and do something else because this line is so unpredictable. You're happy for one second, then you're miserable because you're not getting work. I mean, Dad got a hit after 22 years!" Rajveer says.
So who's his favourite hero? He tells us.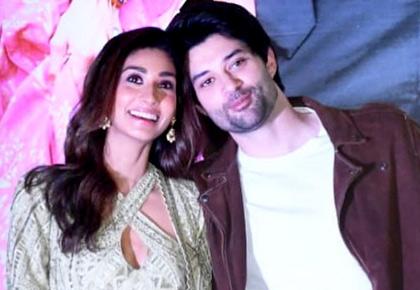 Source: Read Full Article