'I love to make people laugh, and a lot of times people just laugh at the way that I am, more than the jokes I crack.'
After being away from The Kapil Sharma Show for quite some time, Rochelle Rao makes a comeback as the sweet and sexy Lottery!
"This character has helped me understand a side of myself that I had never explored before," she tells Rediff.com Contributor Prateek Sur.
You are making a comeback to The Kapil Sharma Show. What prompted this decision?
When I was offered to play the character of Lottery again, there was no looking back for me.
This character has helped me understand a side of myself that I had never explored before.
From the first season I played Lottery to now, she's been all about the oomph factor with her innocence and her sweet and sexy side. That has managed to build a strong connection with the audience.
So I am very happy that on popular demand, my role has been brought back on the show.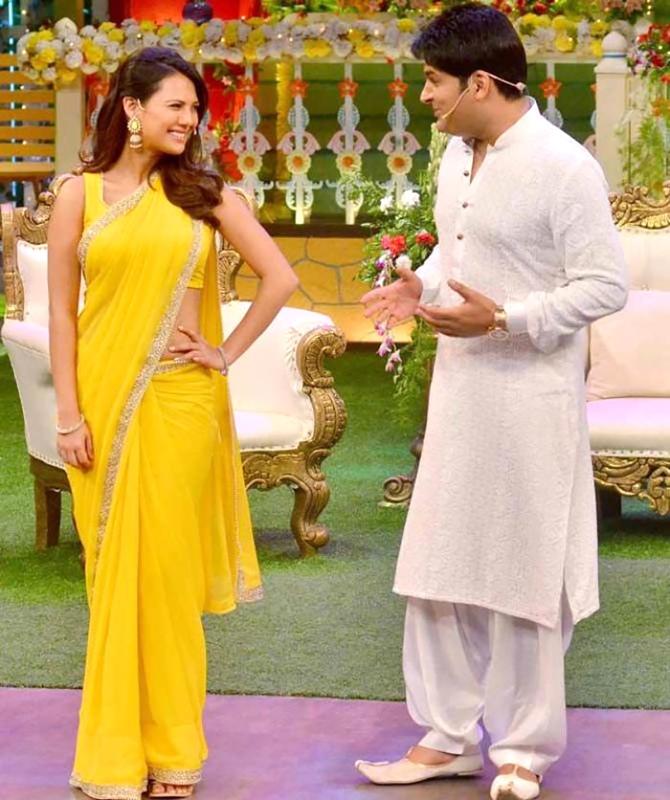 How's your bond with Kapil Sharma?
I share a great bond with Kapil.
He is an amazing co-star to work with.
He is the best comedian on television.
I am glad to be working with one of the best and learning from one of the best that our industry has.
Does comedy come naturally to you?
Honestly, making people laugh is the toughest thing to do.
It is a lot of hard work to get that precise comic timing right, to get that joke correct. It requires a lot of hard work and effort.
Having said that, I have always been one of those people who love to make people laugh, and a lot of times people just laugh at the way that I am, more than the jokes I crack.
Either way, whatever it takes to put a smile on their face, that brings a lot of joy to me.
The new season comes out after the lockdown rules have been relaxed. How did you spend time amidst this lockdown at home?
This lockdown was spent learning quite a lot of new things — from cooking to taking up an online international acting course, to even taking up a fun marriage counselling online course to understand our partners better with a few other couple friends.
The lockdown has definitely been very productive for me.
I am also glad that Keith (hushand Keith Sequeira) and I got to spend a lot of quality time together.
A lot of actors went into depression during this time. What did you do to keep up to stay happy?
Yes, the lockdown was definitely mentally exhausting after a point of time because none of us, including me, has ever been restricted to being stuck at home.
But I ensured that there was always something on the other to keep myself busy — be it cooking, reading or my online courses.
In times like these, keeping your mind busy with things that are positive is very important.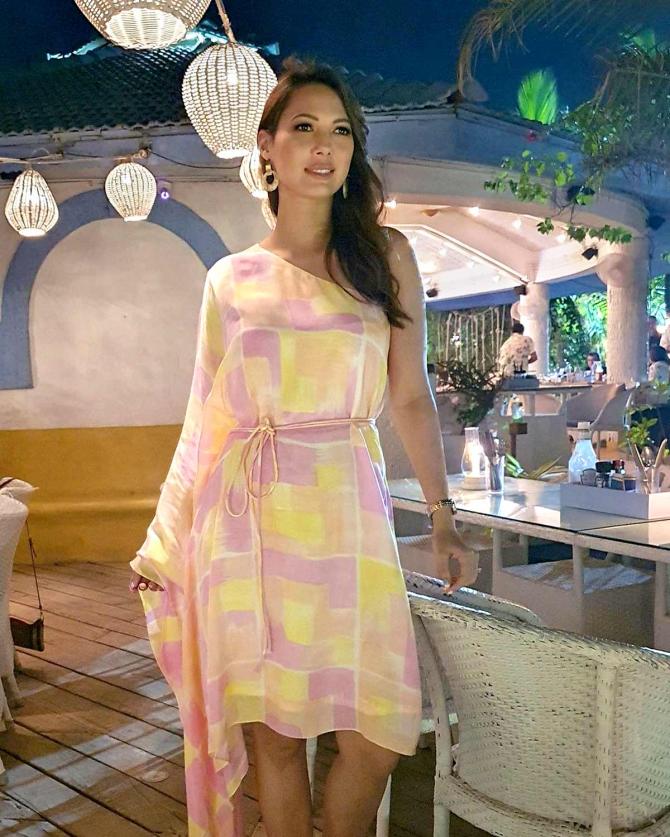 Is it difficult to shoot during these times?
Yes, the protocol and safety measures have definitely changed for us on set. The live audience has been reduced in number.
Our production on sets is very strict about keeping in a limited number of people, including those who are not on stage.
Regular sanitisation takes place.
COVID tests are done to ensure everyone entering is okay.
Overall, we, as cast members and the crew, are also extremely mindful of our own safety.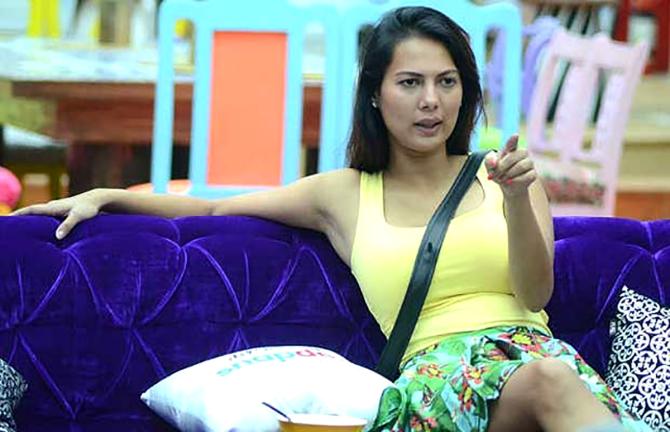 You were one of the finalists on Bigg Boss season 9. Are you following the new season of Bigg Boss on OTT?
I am not following the current season, to be honest, but I feel that bringing Bigg Boss into the OTT space is a great move.
Earlier, people could only watch contestants on screen for one hour.
Now, the show has a 24×7 live format, so people can get to know contestants and who they are, as individuals, on a much wider scale. That's definitely a bigger highlight for the show this year.
Would you want to go back to the Bigg Boss house again?
I have already experienced being on the show once. As of now, I am very happy focusing on other projects.
Keith Sequeira and you met on Bigg Boss almost six years ago, and have been together ever since. How has life changed after meeting Keith?
From dating to marrying Keith, life has tremendously changed for the better.
Keith is my better half, my partner for life. We are two peas in a pod, who bring in love and light into each other's lives every single day.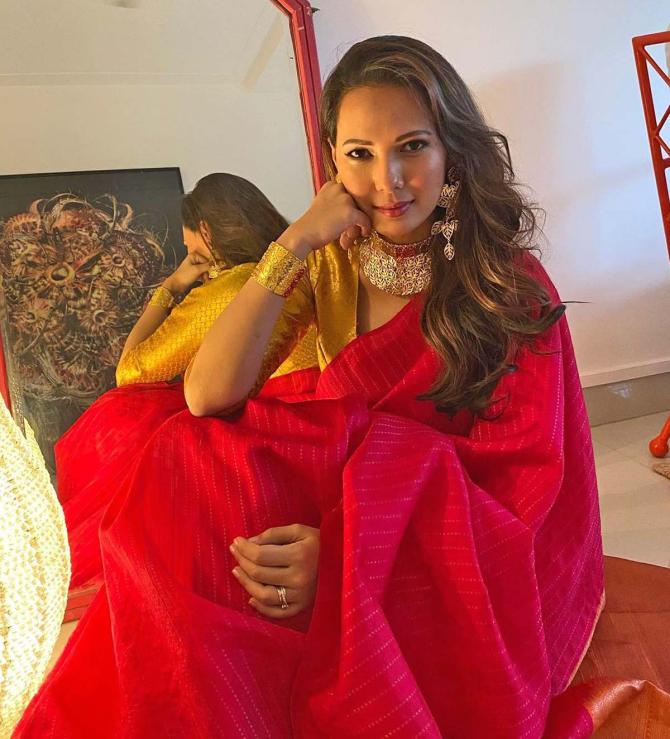 Why do we not see you hosting cricket matches anymore?
I am, in fact, going to be a part of some fun digital content for the IPL and T20 matches next month.
So while it's not for the screen, it is going to be quite an amazing package with lots of entertainment and cricket packed in it together for social media this time.
If you had to pick one of the following which would you pick: doing comedy on The Kapil Sharma Show, hosting cricket matches or being locked in at home with Keith?
(Laughs) I would happily pick all three!
Associating with cricket and TKSS show is something I would readily do at any time. And being locked in with Keith at home and getting to spend quality time with him is also what I would truly enjoy.
Would Keith join you on The Kapil Sharma Show?
Keith would be the best one to answer this question.
Not many know that Keith has this amazing funny guy side to him and he is always making everyone around him laugh with his jokes and witty one-liners.
So if given a chance, I would love to join hands with him to make people laugh on screen.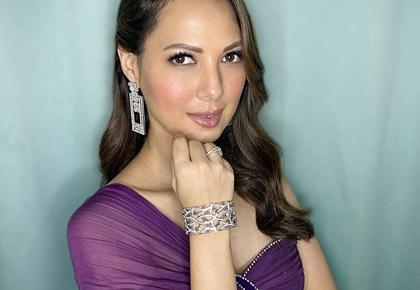 Source: Read Full Article