"It's looming over our lives, and that's the harsh reality," Aahana Kumra tells Ronjita Kulkarni/Rediff.com.
But like, she says, there is a "silver lining somewhere" and tells us where she found hers.
"I feel grateful that people are at home and are looking for something to watch."
Her new Web series Marzi, streaming on Voot Select, may be just that.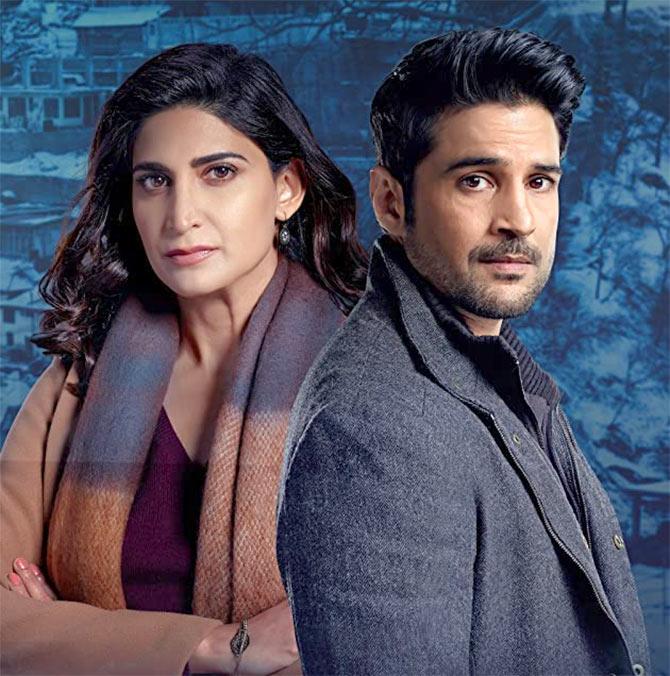 Based on the thriller series Liar, starring Downton Abbey's Joanne Froggatt and Ioan Gruffudd, Marzi sees Aahana opposite Rajeev Khandelwal.
"It's a cat and mouse series about a man and a woman, who go out on a date and the next morning, she says that she has been raped. He, on the other hand, says you did it with your consent. So we never know who's lying and who's not," she explains.
"I was pleasantly surprised that a show like this was being made in India and such conversations were being taken forward. This is a conversation we all need to have," she adds.
She feels MeToo is a part of the conversation, but that a lot of shows like this are being made across the globe.
"People have realised that there are ears to this conversation," she stresses.
"See, no one knows what happens between a man and a woman behind closed doors. We don't know if someone gave their consent or were being played, and it's very difficult for anyone to prove. But having said that, we should not give up on this conversation," she adds.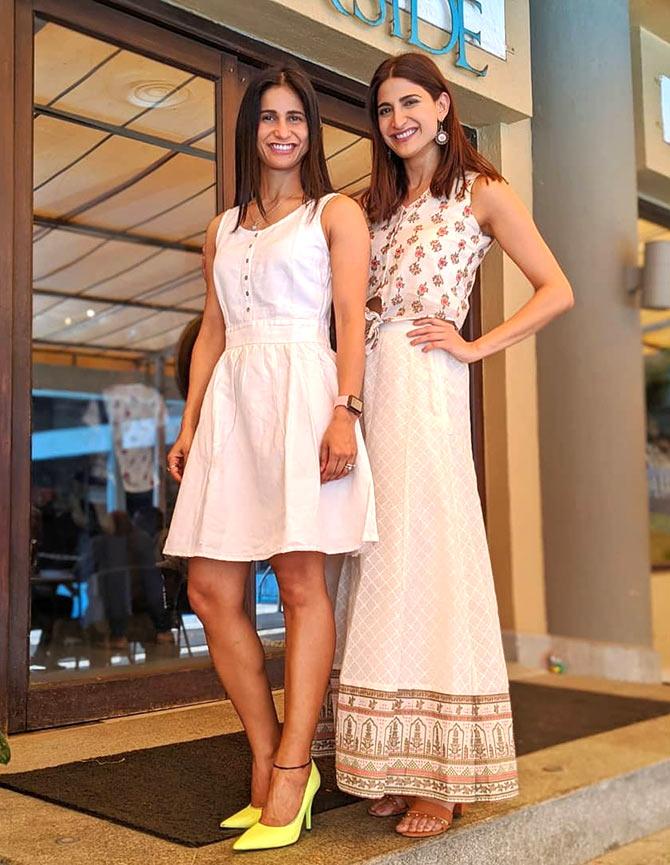 When she is not watching reruns of her show — she has watched the entire series twice! — Aahana spends her time watching other shows.
"I've been watching a lot of shows!" she exclaims. "This is the time when I can really appreciate my fraternity. I have watched Formula 1: Drive to Survive and The Test. I want to watch Special Ops, it looks like a good show."
She has also taking up cooking during this time.
"I made mooli ka saag and masoor dal, which was quite tasty. Of course, with full instructions and guidance from my sister, who was standing on my head!" she laughs.
Aahana is staying with her sister Shivani and her three-year-old nephew during this period of self-quarantine.
But given a choice, she would love to be quarantined with…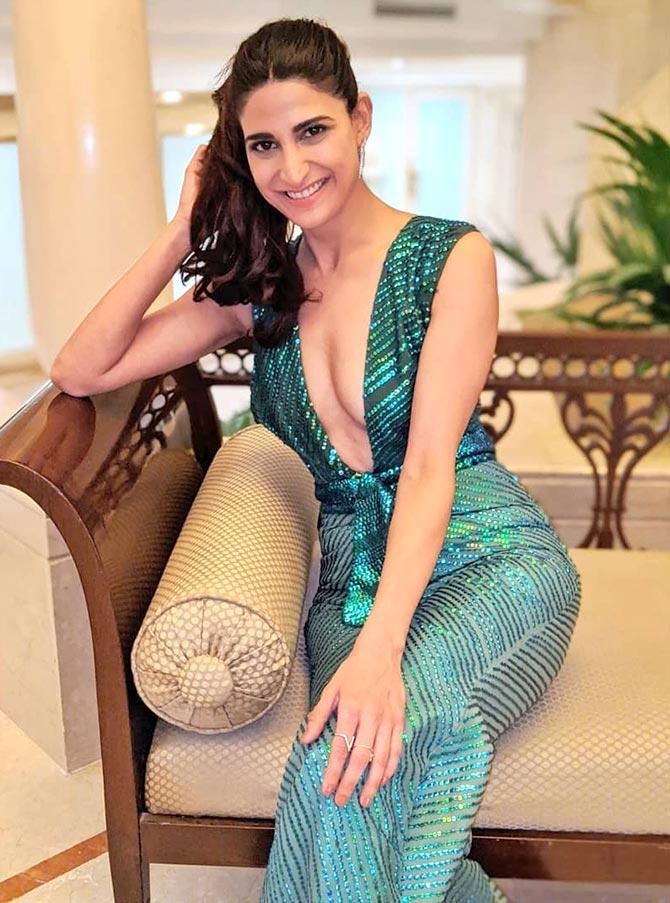 "I would love to be quarantined with Shah Rukh Khan and listen to him talk all day!" she laughs.
"That's what we did when we were shooting for Betaal," Aahana says, referring to the Netflix series, being produced by SRK. "Sometimes he would come and chat with us and spend endless hours with us and I was like wow, I love him!"
Then, she cannot stop herself from adding, "Shah Rukh Khan is my producer, I love to say that!"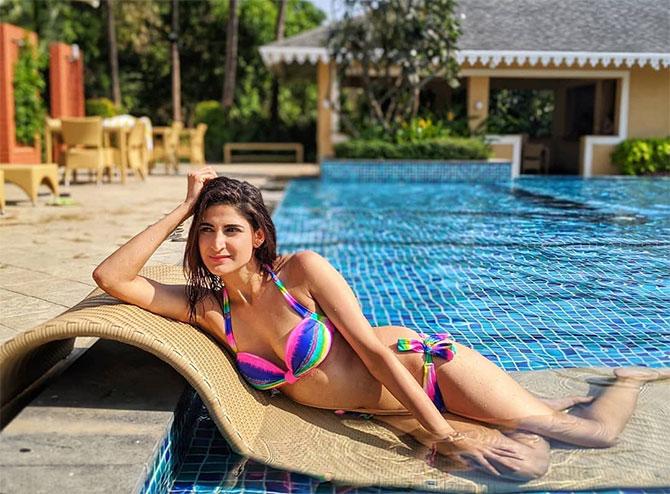 Aahana is missing being on sets, and shooting.
"Work from home doesn't apply to us at all. We are an audio visual medium, that's our profession," she says.
How have her projects been affected?
"I was taking some time off, wasn't going to do anything for the next few months," she says. "But I had to shoot an episode for Colour Me Blue, a show about the women's cricket team, with Jemimah Rodrigues. That has been postponed."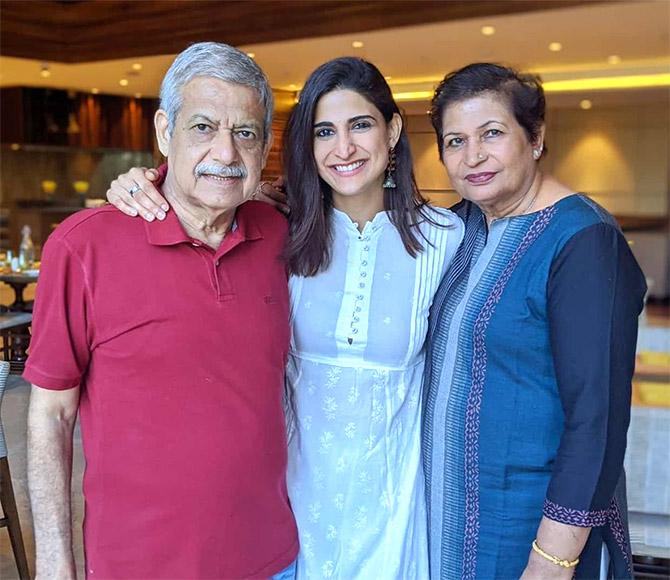 But work isn't her main worry at the moment.
"500 deaths in a day Is not a joke!" she notes about the coronavirus casualties worldwide. "If we don't self quarantine and listen to what the government says… I went to the market the other day to buy vegetables. I saw everyone was just roaming around like nothing had happened!"
"I worry about older people because I don't think hospitals are equipped to accommodate so many people. And old people don't listen! Parents just don't! I was screaming at my parents to stay home and they were like, 'hume kuch nahin hoga'. That's the worst line that one can hear."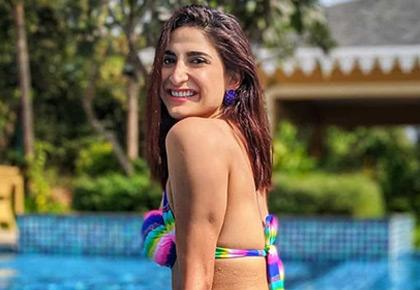 Source: Read Full Article