'My dad has been in this industry for almost 20 years.'
'Let's see if I can last that long.'
With his debut film Tadap out in theatres, Ahan Shetty is enjoying his first moments of stardom.
The young actor is thrilled with the film's response and tells Subhash K Jha, "It is so unreal for me."
The crowds love you. They whistle and stomp at your entry in Tadap.
It is so unreal for me.
I always dreamt of being an actor from childhood.
Did you stand in front of the mirror and make faces when you were a child?
No. But I danced to Salman sir's songs like mad.
Yes, I was a crazy fan of Salman sir as a child.
I am still his crazy fan, and he has been so supportive for my debut.
He was promoting my film alongside his own Antim.
I am so grateful. I think I'm blessed.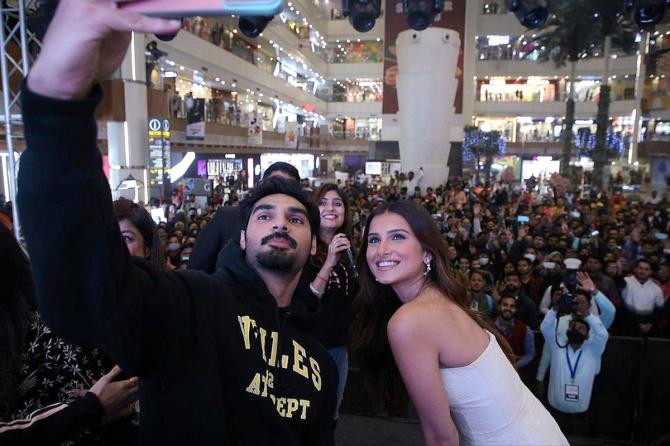 It's your father Suniel Shetty's goodwill within and outside the film industry?
Oh absolutely!
They are coming to see Suniel Shetty's son. I hope I don't disappoint them.
He says you were 25 times better in your first film than he was on his debut.
(Laughs) I wouldn't say that. My dad has been in this industry for almost 20 years.
Let's see if I can last that long.
Like you said, I am reaping the harvest of his goodwill.
Otherwise, there are so many newcomers whose films don't even get an opening.
I am stunned that so many people have made an effort to see my film during these hard times.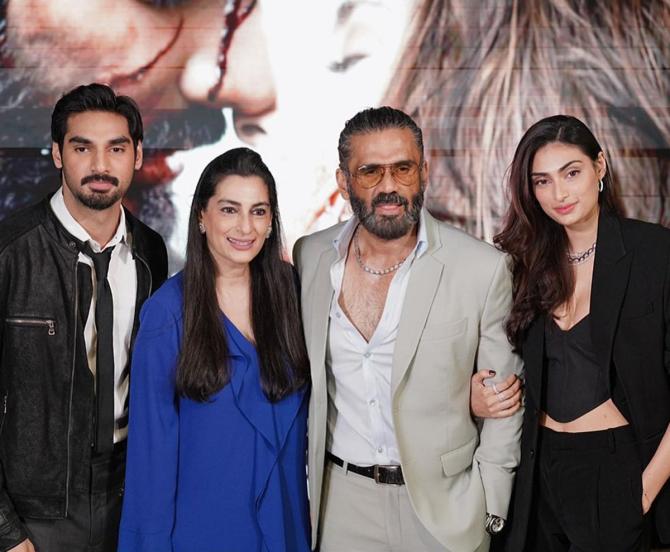 Are you getting used to the attention?
I am basically a shy person.
But the media interaction before the release and the attention that I am getting from the public now… yeah, I am getting less uncomfortable with the attention.
What made you choose Tadap as your debut film?
Both my dad and I were sure that my first film wouldn't be a routine boy-meets-girl love story.
When we saw the Telugu original RX 100. we knew we wanted this to be my debut film.
It gave me an opportunity to do everything and yet, restrained me from displaying all my skills all at once.
I am trained in martial arts, but we used none of that in Tadap.
I love to dance, but because I play a small-town boy from Musssoorie, my character dances sparingly.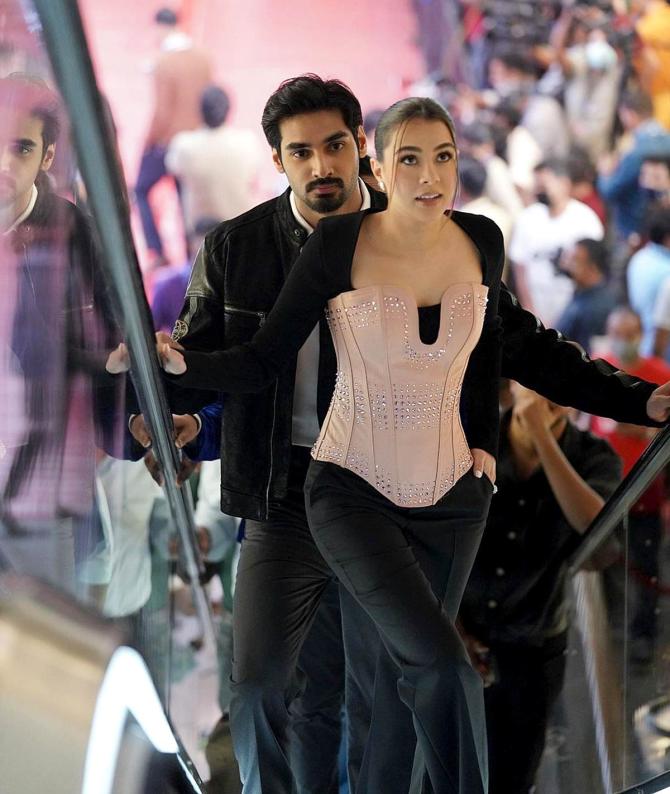 So are we going to see more dancing and fighting in your second film?
I don't know. I am in no hurry to sign my second film.
I am very picky in all the choices that I make in life.
I realise how important the second film is going to be.
I believe the first film chooses you while you choose the second film.
Do you intend to consult your father before signing future projects?
Oh, absolutely!
I couldn't have hoped for better guidance.
When my father came into the film industry, he had no one to show him the way.
He did it on his own.
I am lucky to have not just my father, but also Sajid sir (Tadap Producer Sajid Nadiadwala) to guide me.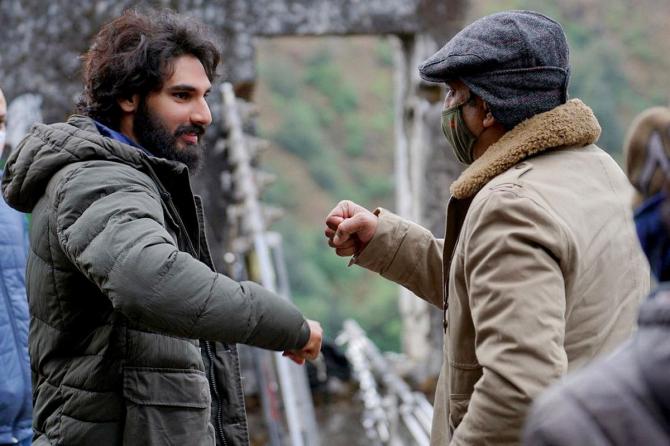 Do you intend to be an actor all your life?
I don't know. I may branch into direction and production some time in the future.
Right now, I am trying to absorb all that is happening to me.
Everything I dreamt of is coming true.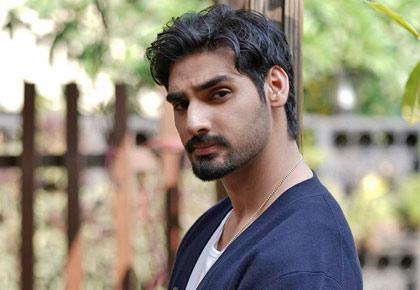 Source: Read Full Article