'Animals understand you well.'
'They understand your vibe.'
'If they feel there is no harm from you, they will love you for life.'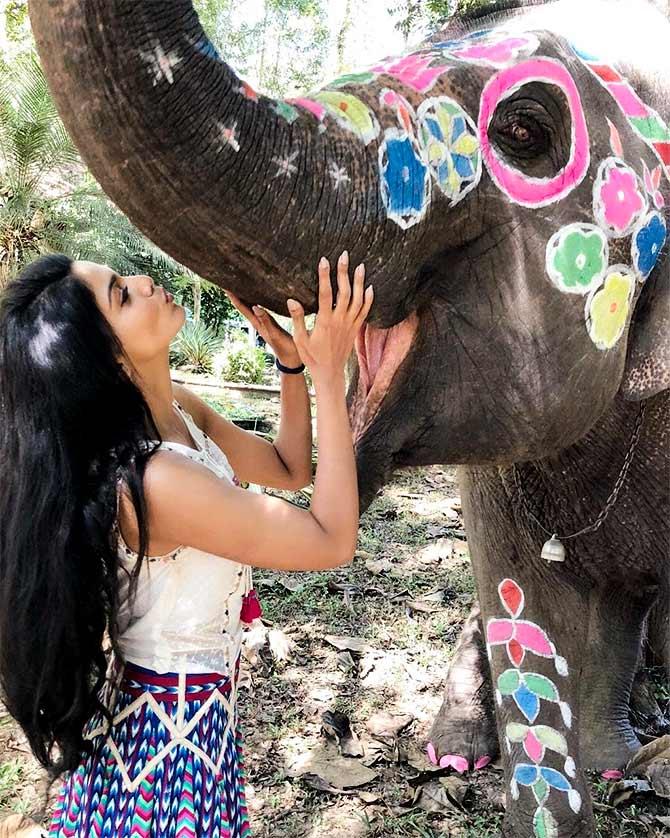 After spending almost a decade in Marathi cinema and starring in successful films like Poshter Boyz and Daagdi Chaawl, Pooja Sawant is all set to make her debut in Bollywood.
The actress plays a mahout in Junglee, which has some amazing action from Vidyut Jammwal.
Pooja is ecstatic to have bagged a project that gives her an opportunity to work with Hollywood Director Chuck Russell (The Mask, Eraser).
"Even if I was hired to do a cleaning job on the sets of a Chuck Russell film, I would have happily agreed to do it," she tells Rediff.com Contributor Mohnish Singh.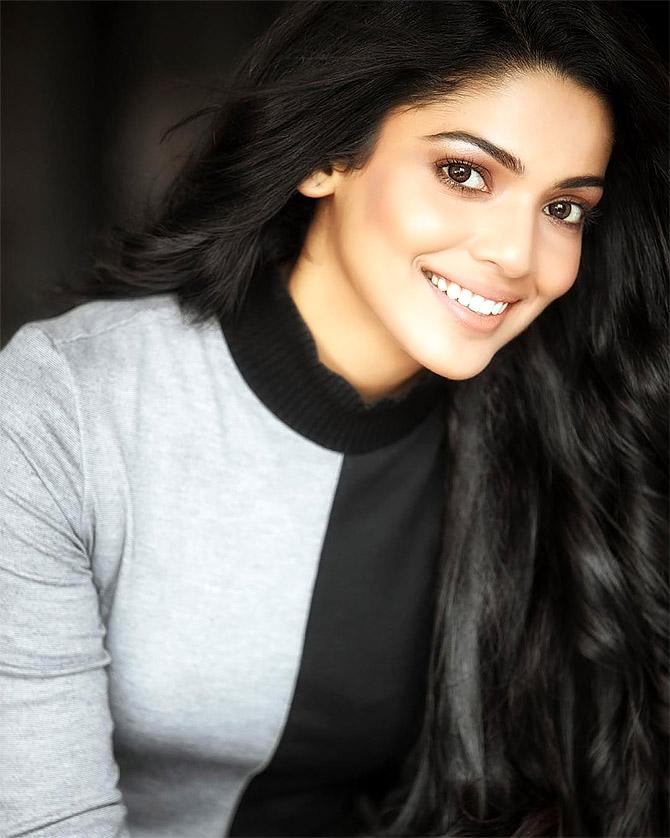 We are seeing you in a film after one-and-a-half years.
Yeah. Last year, I just disappeared from the Marathi film industry.
The Marathi media was calling me continuously, asking me what project I was working on and why I was not attending awards functions.
I used to call Asha (Bhat, who co-stars in Junglee) and ask her, "What am I supposed to tell them?"
I did not tell anybody anything.
I wanted to tell them what I was working on, but I always stopped myself because I was not allowed to reveal anything.
Did you receive other offers meanwhile?
I chose not to do them.
I thought it was worth the wait.
After working in the Marathi film industry for so many years, Junglee is the biggest thing for me.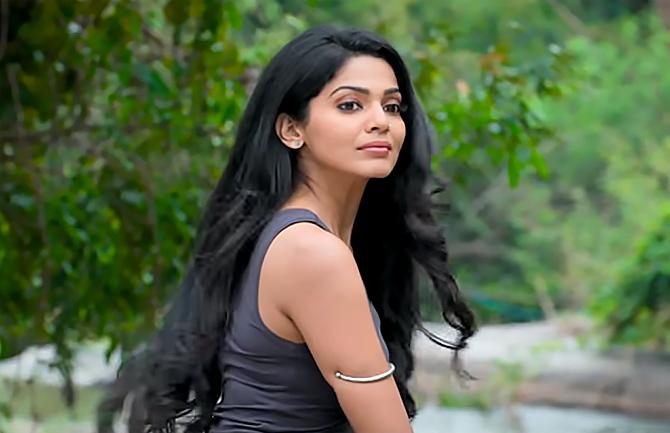 Why didn't you reveal that you were working in Junglee?
It was my debut in the Hindi film industry, you know. It was supposed to be a launch pad.
The makers wanted Asha and me to remain tight-lipped about the film until the production house gave the green signal.
It must have been very tough to keep it under wraps for so many months.
Yes, it was very tough.
I had so many photographs in my phone from the sets, but I could not share them on social media.
It was difficult for my family as well.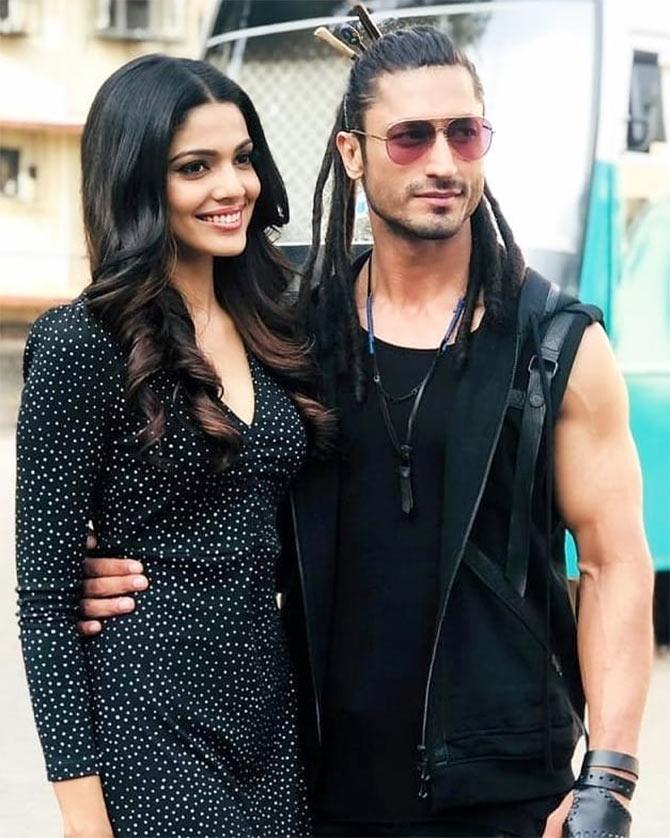 What made you choose Junglee over your Marathi movie career?
If you have seen my Marathi films, you will notice that I am very choosy when it comes to projects.
I chose Junglee because we had an international director like Chuck Russell who has made The Mask.
We have been watching his films since childhood like A Nightmare on Elm Street 3: Dream Warriors and The Blob.
Even if I was hired to do a cleaning job on the sets of a Chuck Russell film, I would have happily agreed to do it!
Why would I say no to him? He is such a big, international, director.
Secondly, in my personal life too, I am very close to animals. I have rescued many animals in Mumbai.
The moment I got to know that I had to play a mahout in the film, there was no second thought about whether I should do this film or not.
Forming an elephant-human relationship, playing a mahout, sitting on the elephant, protecting the jungle, all of this was beyond my dreams.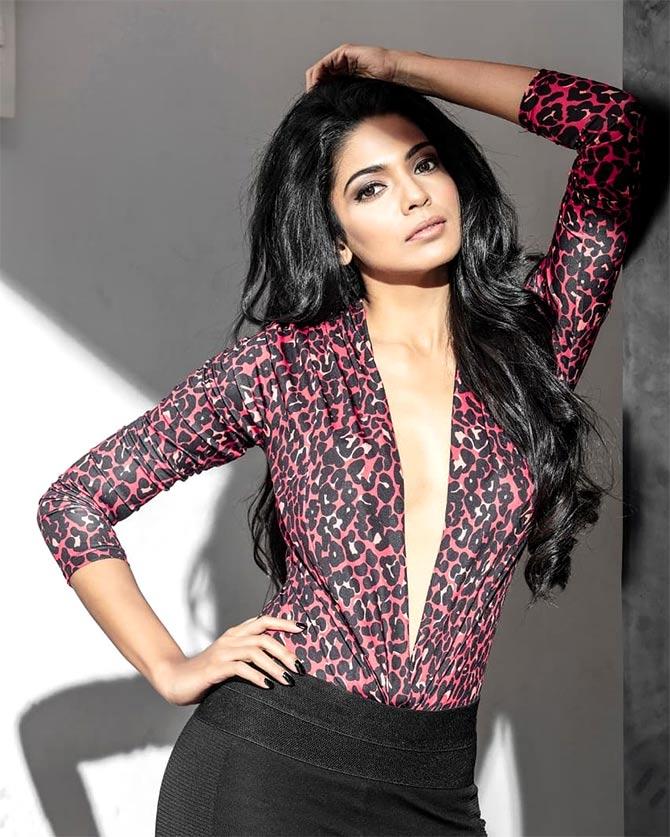 Was it difficult to establish a bond with the elephant before starting the shoot?
I was the first one from the cast to go to Thailand as I had to spend a lot of time with my elephant.
If you see the trailer, there is an elephant with a tusk. He is the male elephant called Bhola. Mine is a female elephant.
In Thailand, I told my production team not to give me a hotel, which would be far from the jungle.
I stayed in jungle most of the time, and used to be with the elephant to understand what she likes, what she eats, her happy time, everything…
I quickly formed a connection with her because animals understand you well.
They understand your vibe. If they feel there is no harm from you, they will love you for life.
When I first saw her, I cried.
She is such a beautiful animal.
There are some signs which help you understand their mood.
If she flaps her ears or moves her trunk, it means she is happy. I used to sit on her and take a walk in the jungle.
In the trailer, there are some shots where you are seen with iguanas and snakes. Was that scary?
I have rescued many snakes.
There are people who kill snakes if they are spotted them, but I used to tell them, 'Don't kill them. Sarpmitras (people who save snakes) will come to save them.'
No creature is scary on this earth. It's human beings that are scary.
It's strange to see that in a time when most films about animals resort to CGI, here's a film shot with real animals.
Yeah. When Junglee was planned, we were like, 'Why not give it a try? It is the director's vision, the actors are ready and production house is ready. Everybody was fearless.'
You will see it in the film — the difference between VFX and reality.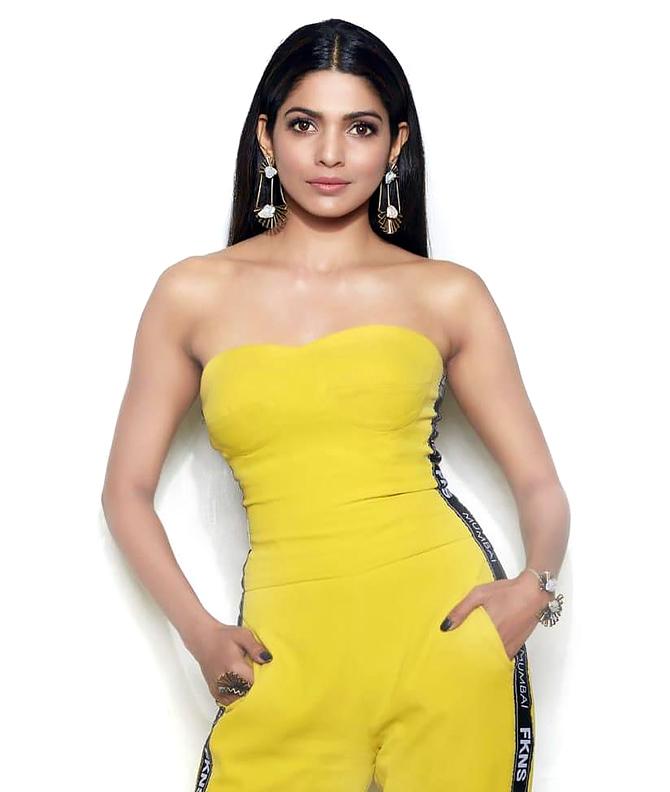 Was training with elephants difficult?
People were always there around me during the training, but I did not expect such a good response from the elephants.
She would walk behind me, follow me.
And I was wearing that mahout outfit — the belt was full of sunflower and sugarcane seeds.
The funniest part about elephants is that you can be fine with the adults, but the babies are very naughty.
Like if you have an apple in your hand, they will chase you and take it from you.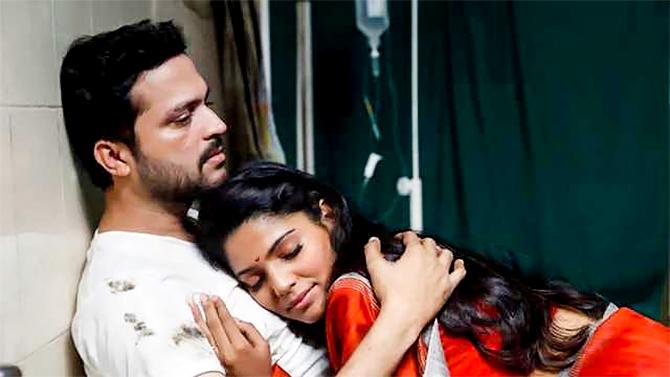 How different is it working with a Hollywood film-maker from Marathi cinema?
The difference is in the working pattern.
Chuck belongs to theatre, so his pattern was different.
Before heading off to the shoot, we had done a lot of workshops and character preparations.
So when I was on the sets, I knew what exactly Chuck Russell wanted.
The combination of Chuck and (Cinematographer) Mark Urban is amazing.
Besides that, there is not much difference. The content is same, the talent is same.
When did you decide to become an actress?
When I was in school, I saw a song in a Marathi film featuring Smita Patil.
I wanted to be like her.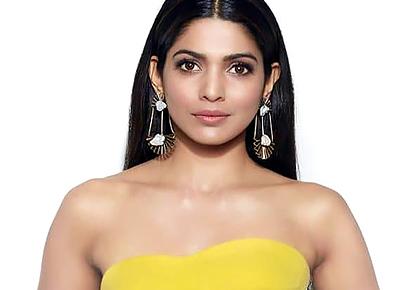 Source: Read Full Article