Shah Rukh Khan is such a romantic on the big screen.
But did you know how the superstar wooed Gauri before they got married?
Interestingly, Shah Rukh and Gauri have different versions of that story!
We bring you *that story*, and a lot more, in this fascinating excerpt from Roshmila Bhattacharya's Matinee Men: A Journey Through Bollywood.
For Shah Rukh, a film isn't just another day at the studio. Nor does it end after eighteen reels and two hours.
Like life is a collection of memories, films too are a collage of moments.
He carries the story forward in his mind and the characters become a part of his extended family.
When I wondered what could have happened to Arjun and Ganga after they tied the knot in Subhash Ghai's Pardes (1997), pat came the answer, 'They would have a couple of kids, Arjun would get busy with his recordings and turn into a boring husband, and one day, tired of waiting for him to come home, Ganga might just walk out on him.'
Ouch, I didn't care for this scenario!
I moved to the next — Rahul and Seema in Aziz Mirza's Yes Boss (1997), with the song Main koi aisa geet gaon, ke arzoo jatao agar tum kaho still echoing in my ears.
'I see Rahul Joshi at home, telling his young son that maybe if he hadn't married Seema, he might have had his own agency by now and his mom might have been a millionaire's wife,' he shot back.
I didn't want any more reel-life romances to be ripped apart, but couldn't stop myself from asking, somewhat apprehensively, 'Raj and Simran in Dilwale Dulhania Le Jayenge?'
To my relief, Shah Rukh saw them growing old together, still very much in love, still having a lot of fun. Phew! I sighed and gave myself up to the strains of Mehendi laga ke rakhna, doli saja ke rakhna wafting in from Yash Chopra's mustard fields.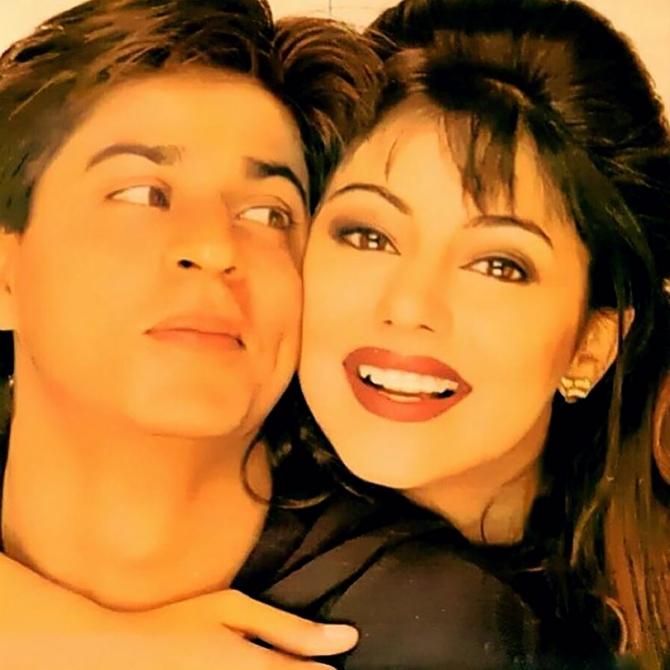 In real life, Shah Rukh met his dulhania Gauri Chibber when they were still in school; she in the ninth standard and he in the twelfth. And even though he belonged to the 'other' community, had opted for an uncertain profession and in every way the wrong man for his Ms Right, there was no keeping him away from her.
When her parents sternly warned Gauri to stay away from him, Shah Rukh popped up at her birthday party as Abhimanyu, his character from the TV serial Fauji (1988-1989).
He was recognised, and all hell broke loose.
When her possessive younger brother, Vikrant, shook a fist at him and hollered, 'I'll beat you to pulp,' Shah Rukh simply shrugged, 'Yeah, yeah, whatever you say.'
When Gauri herself, torn between her love for her family and a man who was getting a little too possessive, broke up with him and went away to Bombay with some friends, like Rahul in Darr he went after her.
She recounted how after a week of partying and shopping, on the day that they were to return to Delhi, she had looked out of the window, and there he was, standing under the building.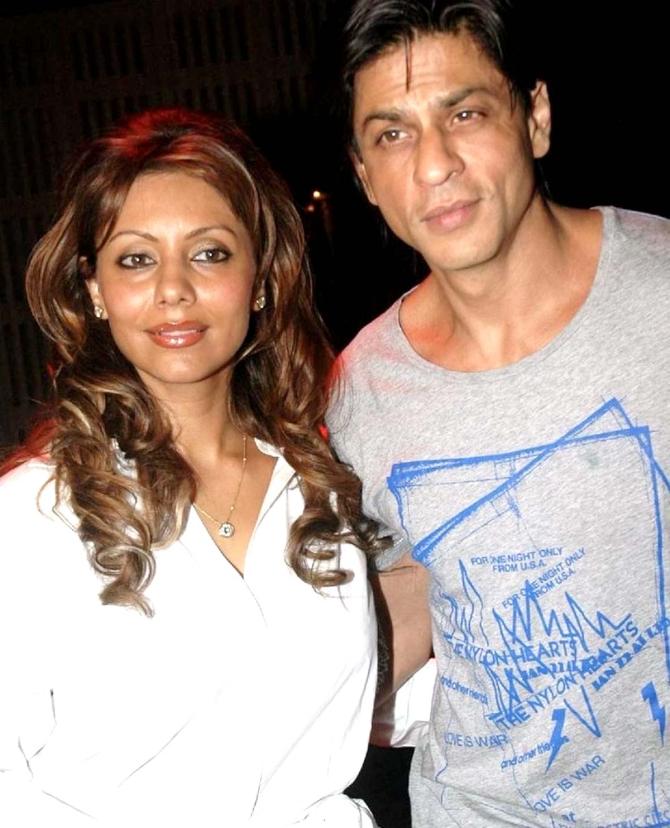 Shah Rukh's version was more dramatic, even a trifle filmi.
He narrated it to me, sitting on the steps at Chandivali Studio, with a glass of cutting chai in one hand and a cigarette in the other, that urged on by his mother, he had followed Gauri to Bombay with two friends.
With money fast running out, the trio started sleeping on benches outside the Taj Mahal hotel and spent the day searching for Shah Rukh's lady love.
On the last day of their stay, with the last of his savings, they flagged down a cab for one last Gauri hunt.
The cabbie took them as far as Aksa beach before their money ran out. Gorai Beach was close by and a despondent Shah Rukh decided he had to go there.
'Gorai… Gauri… Maybe…?' he murmured.
She wasn't there, but while he was rushing to catch the ferry, shouts coming from a private beach, distracted him.
One voice sounded familiar and he barged into a private party.
'And there I found her, standing in the water!' he mooned, years later.
Maybe Gauri's version was the truth, but Shah Rukh, a natural-born raconteur, always made the mundane magical.
On 25 October 1991, Raj took his dulhania home for real, with her family's blessings.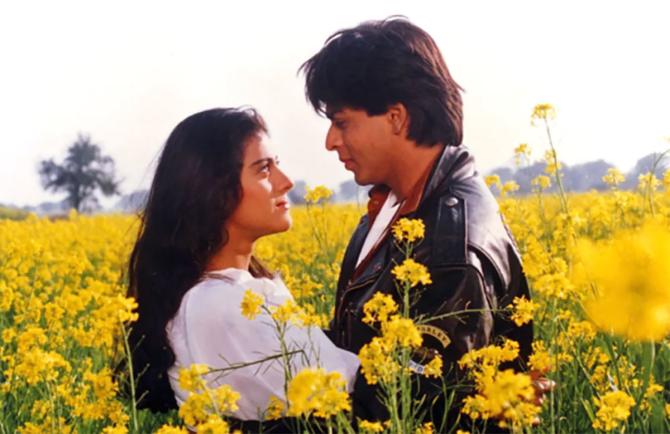 Meanwhile, DDLJ turned Baazigar and Darr's 'bad boy' into a 'lover boy', even though Aditya Chopra had to fool Shah Rukh into agreeing to a story narration by telling him that he was making an action film titled Shashtra.
If he was uncharacteristically subdued in his first response to Adi's story, it was because it rang too close to home.
'Raj of DDLJ will always remain with me because he is me,' Shah Rukh later admitted, adding that Adi had wanted him to play himself, dressing the way he did, in jeans, shirt hanging out, hair ruffled.
Then, with typical Shah Rukh humour, he had pointed out that since he couldn't let everyone see the real him, he had gone shopping in London and got shoes that matched his clothes — red, green, blue, brown and even mustard.
I had refused to believe him till he had turned up in them for a photoshoot, and shot for us, dressed from neck to toe in a shade of greyish-green.
Jeans, tee and shoes, all perfectly matched.
Surprisingly, he looked pretty cool.
When I quizzed him on his favourite scene, he pointed to the one where Simran tells Raj that she is engaged and asks him if he will come to her wedding.
While the conventional Hindi film hero would have smiled bravely and said he would, knowing his 'sacrifice' would endear him to the masses, Raj smiles and says, 'Nahin, main nahin aaoonga. [No, I won't come.]'
Shah Rukh described it as an 'aankhon mein ansoon hoton mein muskaan' (tears in your eyes and a smile playing on your lips) kind of a moment that he had seen Shashi Kapoor play out in countless films, as also Kamal Haasan in Saagar (1985).
'You only say 'no' to someone you love. I would love to do the scene again just to feel that love,' he confessed.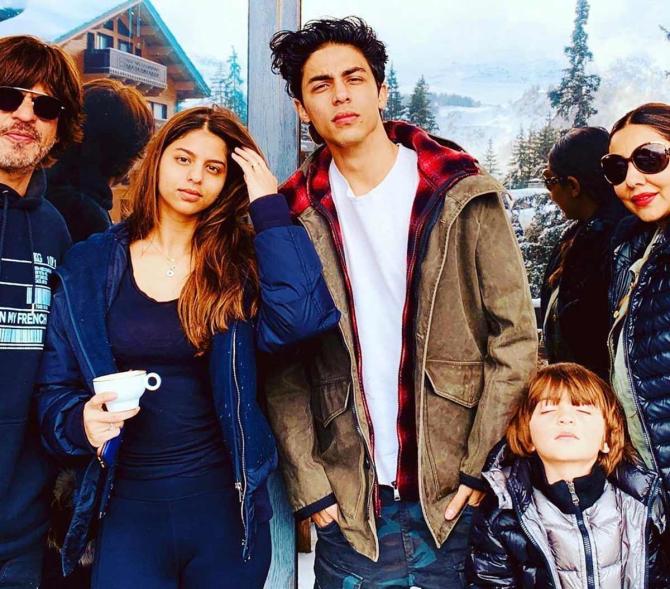 On screen, Shah Rukh, despite his earlier antipathy to girl-meets-boy stories, has portrayed love in its many shades and moods.
His trademark gesture of opening his arms wide, to embrace life, love and the world at large, makes you believe that the King Khan is always there for you… Main hoon na!
But the fact is that he has changed, even if his phone number hasn't.
Calls to him today invariably go unanswered, as do text messages.
He still greets me with a jhappi, envelopes me in a cloud of nicotine, answers five questions in response to my one, but now interviews come with a time limit and Shah Rukh who once described himself as a 'childlike recluse', is happier in the company of his kids.
Aryan wants to be a writer and a director and Suhana, an actor, while li'l AbRam is still a kid growing up in a world that has suddenly gone insane.
I can't imagine Shah Rukh without his kids.
During Asoka (2001), while listening to him talk of the emperor as a rich, famous 'superstar' with the world at his feet, 'who is impulsive and selfish at times but they are the mistakes of a child who doesn't know better', we had four-year-old Aryan for company, running in circles around us.
During Devdas, while he was decoding the tragic hero, I had watched Suhana walking around Film City, with her nanny following, picking up stones and fallen leaves, perfectly happy in her own company.
Aryan was always a boisterous, playful child while Suhana was shy and studious.
AbRam is a mix of the two — quick to befriend his father's friends, but at the same time just as happy to sit in his vanity van and watch TV alone or play with the cats and hens in the studio.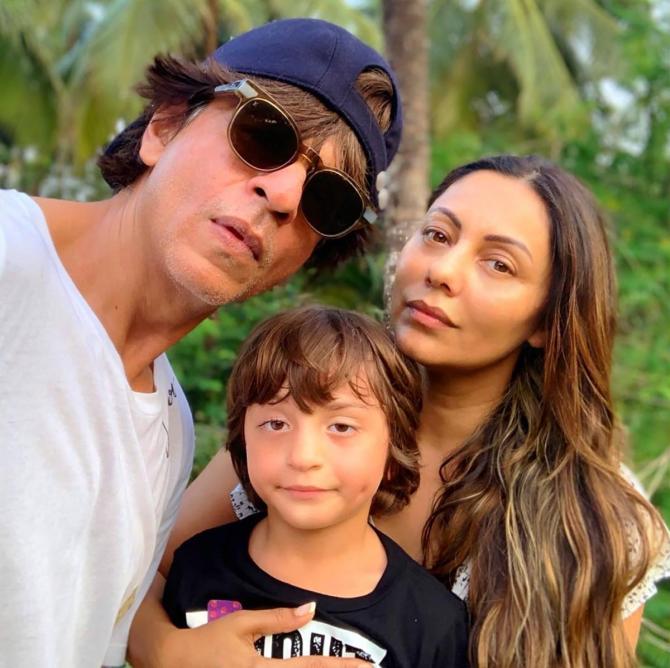 I met this 'cool kid' at Mehboob Studio while his father was promoting Raees (2017) and pretended that I was confused whether the fruit on the table in front of us was an orange or a lemon.
The cherubic three year old was happy to educate me, pointing out knowledgably the differences in their colour and sizes.
Since I was a few feet taller than him, I was in the league of his daddy, but I got an approving nod when I told him that one day soon, he would grow up to be bigger and taller than both of us and then, we would be the ones looking up to him.
Shah Rukh who had been listening to our prattle with an amused smile, told his boy that I had a little baby at home.
AbRam was instantly excited even after learning that my 'baby' was all of eighteen.
Making me promise that I would bring her home someday, he ran off, mildly disappointed that I had to return to work and couldn't play football with him.
'AbRam has made me kinder and gentler,' Shah Rukh smiled, suddenly more approachable.
Maybe he has, but for me Shah Rukh was always one of the kindest, most considerate actors around.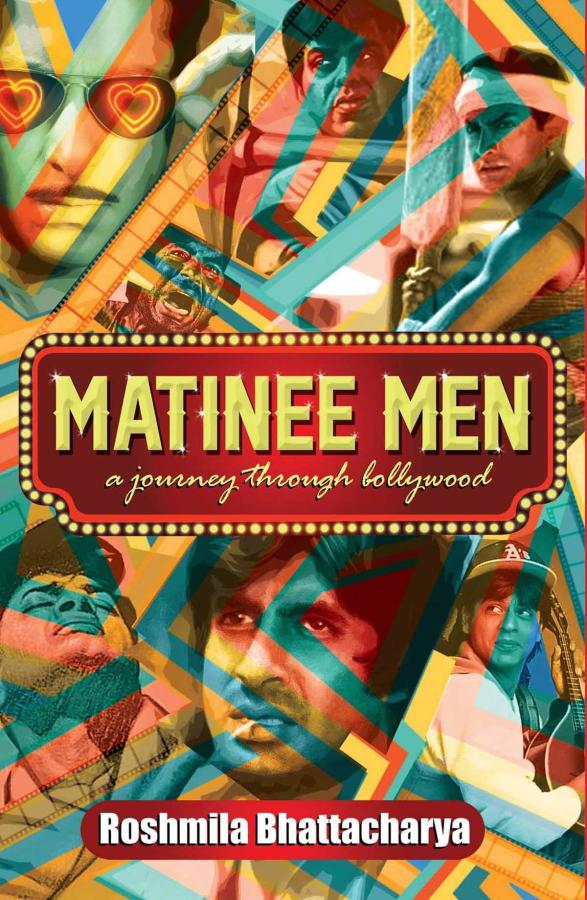 Once, after a photoshoot that went on till 8 pm at a photographer's suburban studio, he had invited me to drive down to Film City Studio with him where he would be shooting for the better part of the night.
'We can talk on the way and continue between shots,' he urged, taking the wheel as I hopped in beside him.
Those were the pre-cell phone days, and by the time we reached the studio, the office with the only telephone in the vicinity had shut.
So, I had no way of letting my husband know where I was.
As I waited for Shah Rukh to finish the interview, I missed the last bus home… And then, the last train.
He returned from a shot to find me almost in tears.
'What's wrong?' he asked, looking concerned.
I confided that I would now have to spend the night in the studio or worse, on the street.
'And when I get home, my husband will kill me!' I ended on a wail.
He soothed me saying his car would drop me home.
'But how are you going to get home?' I sniffed.
He shrugged nonchalantly, saying if the shoot ended before Kabir, his chauffeur, returned, he would hitch a ride with someone.
And so while he cadged a ride, I arrived in Vashi in a large, red, chauffeur-driven Pajero, well past midnight, surprising my anxious husband who was pacing the road outside, wondering what had become of me.
That's Shah Rukh Khan, and that's what makes him a Baadshah for real!
This edited excerpt from Matinee Men: A Journey Through Bollywood by Roshmila Bhattacharya has been used with the kind permission of the publishers, Rupa Publications India.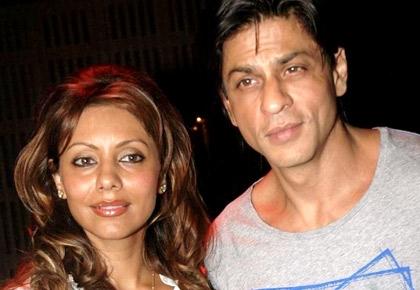 Source: Read Full Article