Even though advance booking for Pathaan was supposed to open on Friday, January 20, there was good news for movie buffs on Wednesday evening itself, as select theatres opened their ticket counters.
I have been a huge advocate of IMAX screens being opened for advance booking well in advance as these are select premium screens in the country and hence get filled very soon.
It really helps in building perception around the opening reports for a biggie and if there is indeed genuine interest among the audience, there is no stopping the momentum.
So I was surprised when Yash Raj Films announced that advance booking would open only on January 20, as that would have meant delaying the perception show by a few more days, at a time when the hype is so high around Khan's action thriller.
The sooner the positive buzz, the bigger the returns.
Thankfully, the decision was taken soon enough, and the advance booking started on January 18.
Though it's primarily booking for IMAX screens that have opened so far, the plans have started filling in.
They were not houseful by Wednesday night but rest assured, there will be hardly any seats available by the time full-fledged booking opens for regular screens on January 20.
The only Bollywood biggie to break the ceiling in the last 12 months when it comes to advance booking collections is Brahmastra and rest assured, Pathaan is set to surpass that by a distance.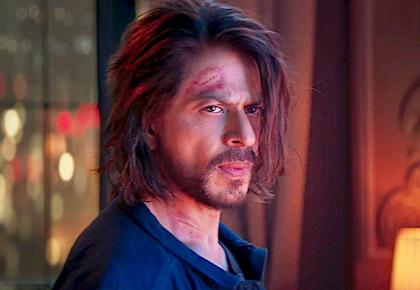 Source: Read Full Article