There have been so many tragic deaths on Game of Thrones.  
Yet the fate of one beloved character has remained uncertain, until now.
King Tommen's beloved cat, Ser Pounce, is dead, say the Game of Thrones showrunners. 
The Royal Feline of House Baratheon, the first (and surely the last) of his name, was last seen in season 6 interrupting Margaery Tyrell's beside flirtations with young Tommen. Ser Pounce lept his way into our hearts, instantly becoming an online sensation.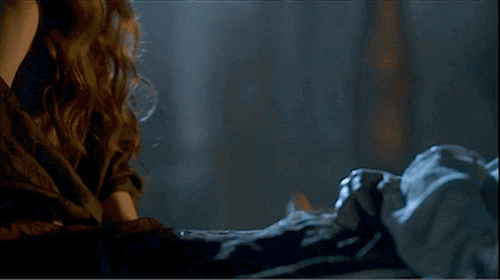 The season concluded (spoilers for the end of the season) with Tommen's suicide at the loss of his beloved Margaery. His murderous mother, Cersei Lannister, crowned herself queen. Ser Pounce was not seen again. So what happened to him? 
"Cersei hated the name 'Ser Pounce' so much she could not allow him to survive," showrunner David Benioff tells EW. "So she came up with her most diabolical [execution]. Ser Pounce's death was so horrible we couldn't even put it on the air."
Poor Ser Pounce! Yet Cersei cruelly disposing of her son's pet would be consistent with her character. In addition to being incensed by its far too-cute moniker, Cersei wouldn't want Ser Pounce prowling around the Red Keep as a reminder of a son she drove to suicide, jumping on her bed while she's frolicking with her brother Jaime and getting cat hair all over those regal dresses. So don't expect Ser Pounce to make a final season cameo. 
"If you buy the super-extended, super-charged Game of Thrones box set that comes out, the death of Ser Pounce will be in there," showrunner Dan Weiss adds. "Just one whole episode devoted to the death of Ser Pounce."   
There really will be a GoT box set coming later this year, but don't hold your breath for more Ser Pounce footage. The cat was a notoriously difficult actor.
"That cat was really not fun to work with," Benioff says. "There's a reason the phrase 'like herding cats' came into existence."
"Dogs generally do what you ask them to do if they're smart and well trained," Weiss agrees. "Cats have their own agenda."
Like several other deceased GoT characters, Ser Pounce is still alive in George R.R. Martin's books, where he was one of three kittens given to Tommen by Margaery.
And since the cat's fate wasn't in the show itself, we can always imagine a happier outcome for him — which is what Tommen actor Dean-Charles Chapman does. "I don't know [what happened to him]," the actor told Huffington Post. "I suppose there's a lot of staff around the kingdom to look after him. Hopefully, he didn't get caught up in the blast. That'd be a tragedy. I like to think he'd also move on with his life and get a girlfriend maybe."
Tommen, as always, innocent of the world's cruelty.
So the next time you enjoy some wine or ale, take a moment and raise your glass. Say a toast to the memory of Ser Pounce.
And meow his watch is ended.
Related content:
Rose Leslie told Kit Harington she never wants to say that Game of Thrones line
Game of Thrones reveals new season 8 photos
Game of Thrones prequel gets a start of production date
Game of Thrones

Source: Read Full Article