After BMC lodging an FIR against Gauahar Khan for flouting COVID-19 rules, now Federation of Western India Cine Employees (FWICE) has issued a non-cooperation directive against her.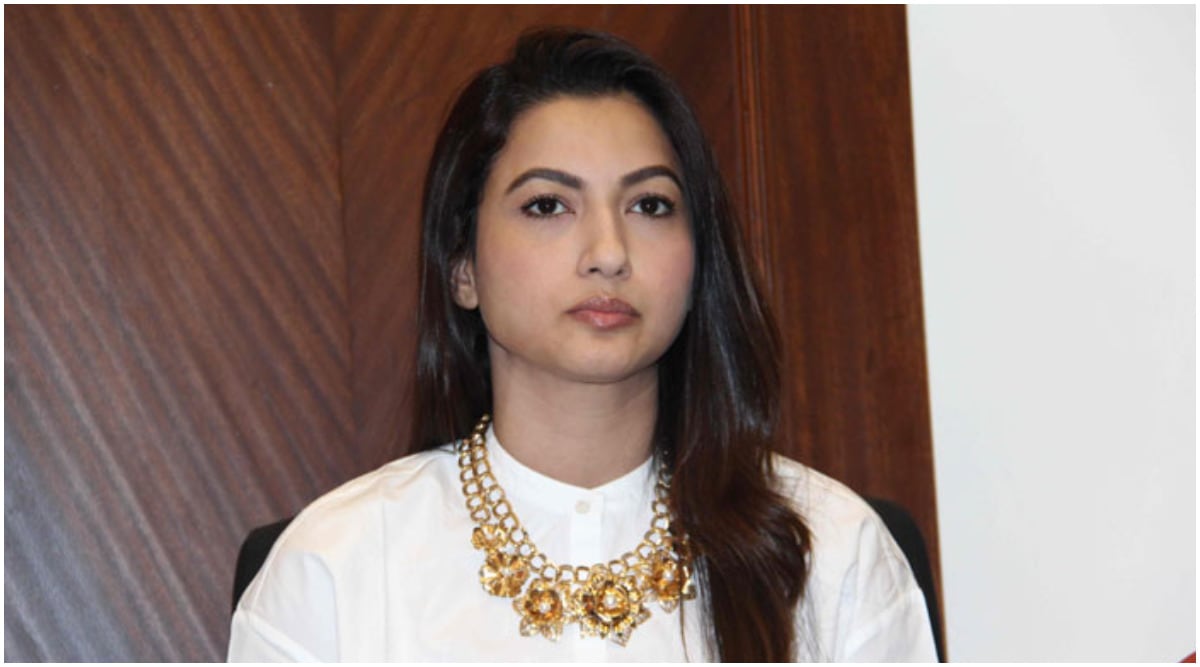 Gauahar Khan on Tuesday posted a cryptic Instagram story, saying, "Truth shall always prevail", hours after Federation of Western India Cine Employees (FWICE) condemned her for flouting quarantine rules and also issued a non-cooperative directive against her.
FWICE's statement came a day after the Brihanmumbai Municipal Corporation (BMC) booked actor Gauahar Khan for allegedly going out for a film shoot despite testing positive for COVID-19. Gauahar Khan, who had so far reacted to the controversy through her team, finally took to Instagram to share her state of mind, albeit without directly addressing anything.
"Sabr and Shukr. Truth shall always prevail," Gauahar wrote on the story. Earlier int he day, BN Tiwari, FWICE president, told indianexpress.com that it was very irresponsible of the actor to put herself and others at risk. He said, "It was highly unprofessional, non-cooperative and irresponsible of Gauahar Khan to not follow BMC's guidelines after testing positive COVID-19. She should have followed the rules to made sure that she stays healthy and doesn't risk others' lives. Some of the biggest actors and filmmakers have been following these rules to make sure everybody is safe, and she was expected to do the same."
"We condemn her actions and will be sending her a non-cooperation notice soon," He added.
Tiwari also said, "The industry is facing difficult times and such irresponsible behaviour will out more people's lives at risk. Now the whole cast and crew from her set has to be quarantined and work will be halted."
FWICE's statement on the notice to Gauahar Khan reads, "The FWICE highly condemns the act of Ms. Gauahar Khan for resuming shooting after being tested positive for Covid-19 Infection even though she was advised to be quarantined. Her act is highly irresponsible and is against the strict guidelines laid down the Government of India and Maharashtra issued for the Media and Entertainment Industry post resumption of shootings in Maharashtra. It is indeed a serious offence and that she has not only breached the rules issued by the Government but also endangered the lives of the entire crew members working with her on the respective shoot. Such ignorance will not be tolerated by the FWICE and that it thanks the BMC the Mumbai Police for the FIR lodged against Ms. Gauahar Khan, actress Mumbai for her inhuman, disrespectful act towards the other crew members as well as the Government."
The statement further directs members of FWICE to "distance themselves" from the actress. It reads, "The FWICE has jointly decided to issue a Non Cooperation Directive against Ms. Gauahar Khan for two months and it is hereby advised to all the members of our affiliated craft to distance themselves from being associated with Ms. Gauahar Khan for the next two months until a fresh directive is issued by the FWICE regarding the permission to her for resuming work in the Media and Entertainment Industry."
The statement also threatens "Any members if found cooperating with Ms. Gauahar Khan shall also be liable for stringent disciplinary action by the FWICE."
The actor's team however, has defended her, saying that she is a "law abiding citizen", and that she went for shooting after she "tested negative in multiple reports".
The statement reads, "For everyone sending their best wishes and concern for Gauahar Khan, here's the latest report. She's tested negative in multiple reports. She's a law abiding citizen and complying with all the norms of BMC. This is to appeal for all the speculation to be put to an end. Gauahar Khan is cooperating with everything that the BMC requires. Requesting all the media houses to not indulge in speculation and respect Gauahar's emotionally lowest low time as she's just lost her father 10 days ago and she's going through everything that is expected from her by the BMC."
Source: Read Full Article