The Federation of Western India Cine Employees has taken serious note of the fire on the sets of Ranbir Kapoor's next project, directed by Luv Ranjan.
In letters addressed to Maharashtra's chief minister, deputy chief minister and chief fire officer, the FWICE stated that hazards on film sets must be looked into immediately.
It added that the fire on Ranjan's sets has caused monetary losses to the tune of Rs 1 crore and killed a 32 year old man.
The sets, it said, are completely ravaged and will take at least a month to be rebuilt.
Ranbir has since moved on to his next film, Sandeep Vanga's Animal, which he is shooting in Pataudi, Madhya Pradesh.
While Luv Ranjan refrained from comment, a source close to him tells Subhash K Jha, "It was very unfortunate. The crew is thankful that more casualties did not happen. Everyone is too shaken to return right now for shooting, so the makers have taken a break."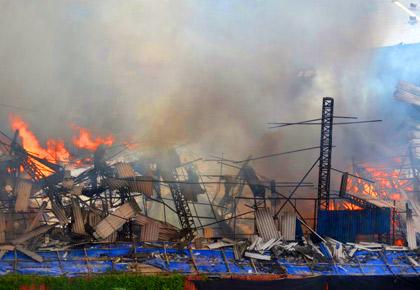 Source: Read Full Article