The F.RI.E.N.D.S Reunion was probably the best show to have come out this decade, applauds Prateek Sur.
The F.RI.E.N.D.S Reunion finally happened, and it was a bittersweet moment for everyone.
For 17 years, F.RI.E.N.D.S fans had requested the reunion, and when it finally occurred, every emotion came rushing back.
Matt LeBlanc as Joey is still the most handsome one.
Matthew Perry as Chandler was sarcastically funny back then and he is still the same today.
David Schwimmer as Ross is still the confused guy, who pauses and emphasises every word.
Lisa Kudrow as Phoebe is still weird and crazy.
Jennifer Aniston as Rachel and Courtney Cox as Monica are still best buddies. Their chemistry is palpable and real.
Director Ben Winston made the cast relive some iconic moments from the show.
The numerous guest appearances throughout the episode's 104-minute runtime — David Beckham, Justin Bieber, BTS, Cindy Crawford, Cara Delevingne, Kit Harington, Lady Gaga, Mindy Kaling, Malala Yousafzai — makes you want to re-watch it over and over.
David and Jennifer spoke about how they had a huge crush on each other. Jennifer and Matthew spoke up about their real-life romances with Brad Pitt and Julia Roberts. Gosh!
I wish Matthew Perry had spoken a lot more on the show. Chandler's ironic punches were much missed.
F.R.I.E.N.D.S was not only the best show of our lives, but it helped many of us get through difficult times in our lives with its infectious laughter.
The tears streaming down the faces of every F.R.I.E.N.D.S fan confirms that the reunion was probably the best show to have come out in this decade.
Courtney Cox summed up the experience perfectly not just for the cast, but also for us viewers when she said the reunion special was 'such a great feeling to carry on forever'.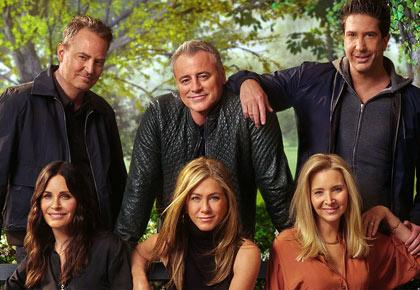 Source: Read Full Article