Fill your rosé carafes and curl up with all your cats, because Season 15 of The Bachelorette is upon us! Our girl Hannah B., aka the most interesting thing about Colton Underwood's season of The Bachelor, is back and she's no doubt ready to get super cray on a bunch of himbos. Hooray for us!
The contestants so far are a whole bunch of bros with super similar names, but one man who is rising above the rest at this early date is Luke Parker from Georgia. Let's dive into this piece of hot meat who has set his sights on wooing America — and maybe also Hannah. But, like, if he doesn't, maybe he'll be the next Bachelor, and isn't that what this is all about!?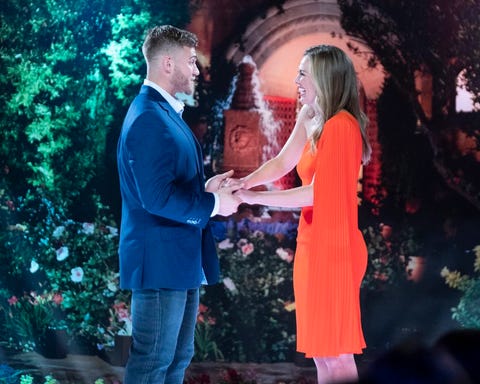 Also: don't read any further if you don't traffic in spoilers. Also, forget you! Spoilers rule!

He's a Georgia peach
The 24-year-old is from Atlanta, Georgia, which means he might be a nice match for the former Miss Alabama. Southern charm, y'all!
He's athletic
Luke went to Faulkner University, where he played baseball and studied sports management.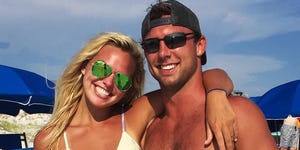 He's a "current entrepreneur" and his part-time job is Crossfit
His LinkedIn page is magnificent, and needs to be seen to believed. Or mainly just to read, "Current Entrepreneur. My part time job is CrossFit!" You must love a man who uses an exclamation point in his LinkedIn intro.
He was (allegedly) crushing on Hannah before the season
According the the gossip site SoapDirt, Luke was lusting after Hannah before the season. They report that her friends and family say he "admired her faith and beauty" and she's the only one he wanted. Intense.
He made quite the first impression (rose)
Rumor has it that Luke received the first-impression rose from Hannah. According to legend/Reality Steve, Luke and Hannah majorly hit it off almost immediately and she rewarded him for his service (to her ego) by giving him that coveted thorny flower.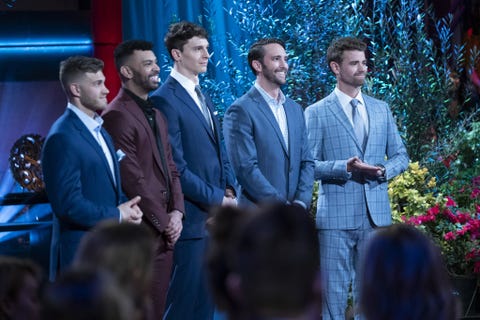 He's a sweet, sweet fantasy, baby
Further rumor has it that Hannah invited him into her fantasy suite (vagina) (JK, I don't know if they did it) when the two were in Santorini, Greece together.
He's in the promo for Hannah's season
And in it, he admits to really, really liking her. Hannah's response? Same. Luke def looks like the one to beat.
https://www.instagram.com/p/BwpUf35DISJ/
Hannah knows what she wants and she's ready to let her heart lead on May 13. #TheBachelorette
A post shared by The Bachelorette (@bacheloretteabc) on
That said, all the other dudes seem to hate him?
In a trailer for the upcoming season, one of the other contestants calls Luke "an evil, pathological liar." Hannah then asks him, "Why does every single guy here dislike you?!"

Then Luke gets all up in another dude's face and yells at him. And then! He's called violent, aggressive, and a psychopath. So… yeah.
The Bachelorette premieres Monday, May 13, on ABC.
Source: Read Full Article