Shah Rukh Khan was the ultimate Don when the remake and its sequel of the Amitabh Bachchan blockbuster was announced.
The baton may have passed on to Ranveer Singh, but Shah Rukh loyalists still can't get him out of their minds.
Does SRK turn villain in Jawan? The trailer seems to hint at it.
While we wait to find out, Joginder Tuteja finds out if audiences love his villainous avatars by looking back at his negative roles.
Don
Box Office collection: Rs 50.35 crore (Rs 503.5 million)
When Farhan Akhtar announced that Shah Rukh would step into the iconic Don role, there was a lot of excitement.
The superstar didn't disappoint either and the twist at the end was neatly handled too.
Don 2
Box office collection: Rs 106.71 crore (Rs 1.067 billion)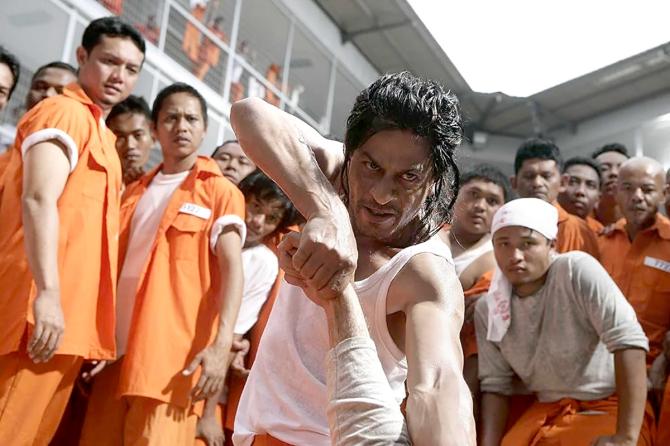 In the sequel, Shah Rukh owned the negative role, and made everyone fall in love with him all over again.
With beauty pageant queens Priyanka Chopra and Lara Dutta for company, he remained the charmer.
Don 2 revolves around a heist and Shah Rukh scored a 100 Crore Club hit.
Baazigar
Box office collection: Rs 7.75 crore (Rs 77.5 million)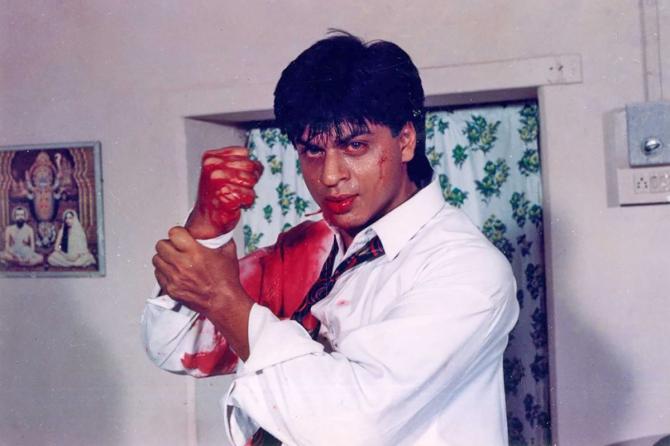 This was the film that started it all right at the beginning of Shah Rukh's career.
Not only did he romance the heroines Kajol and Shilpa Shetty, he also killed one by throwing her off the terrace.
It was a well written character and won the audience sympathy in the end.
The result? Superhit!
Darr
Box office collection: Rs 10.74 crore (Rs 107.4 million)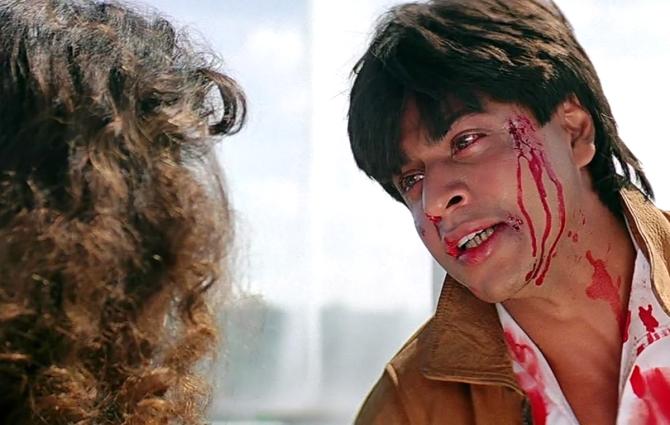 Can love turn you into a villain?
Yash Chopra's Darr said yes.
A story of a psychopath lover who roots for his lady love (Juhi Chawla) secretly but cannot bring himself up to express his feelings, he turns into a stalker.
Darr was nothing that had ever come out of Bollywood, and Shah Rukh's magic worked.
The film came on the heels of Baazigar and emerged a big hit too.
Anjaam
Box office collection: Rs 4.99 crore (Rs 49.9 million)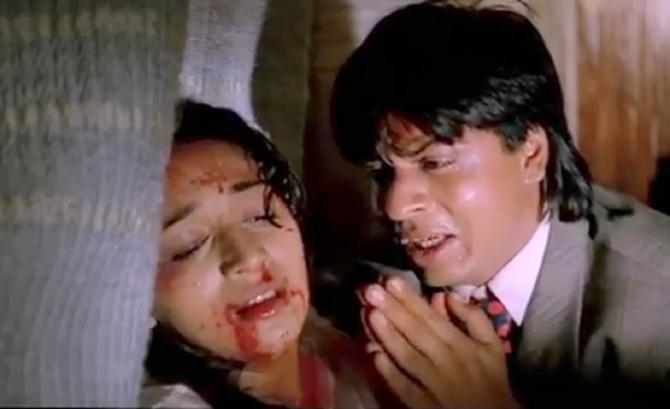 A year after Baazigar and Darr made Shah Rukh's villain lover boy character a hit saw another film in the same mould: Anjaam.
If he hadn't delivered the biggest love stories of all time, Dilwale Dulhania Le Jayenge, Kuch Kuch Hota Hai and Dil Toh Paagal Hai in quick succession, he probably would have been typecast in the role he made famous.
Anjaam wasn't as big a success as other Shah Rukh Khan starrers but did reasonably well.
Duplicate
Box office collection: Rs 10.17 crore (Rs 101.7 million)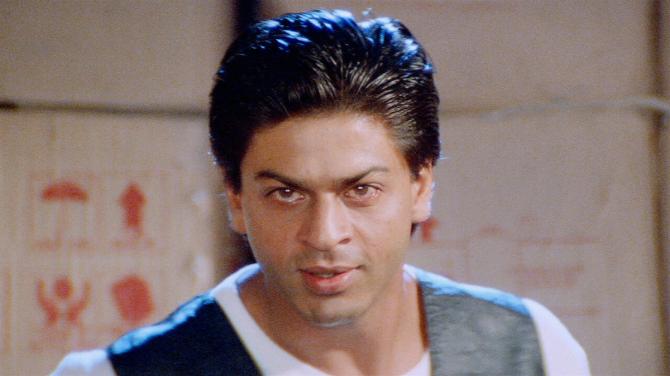 Duplicate saw Shah Rukh play a good role of an innocent simpleton as well as an evil, shrewd, gangster.
It was directed by Mahesh Bhatt, who had never attempted a film in this genre before.
It probably should have worked at the box office, but unfortunately, did not.
Fan
Box office collection: Rs 84.10 crore (Rs 841 million)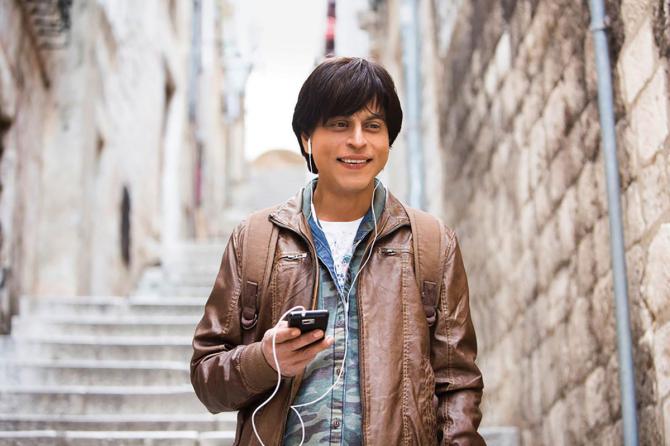 Yet another film which featured Shah Rukh Khan in a double role, Fan did not find many takers when it released in theatres. Later, it managed a 'fan following' when it arrived on OTT.
A story of a man who was obsessed with his on-screen lookalike superstar, Fan did have its moments but could not quite thrill audiences.
Jawan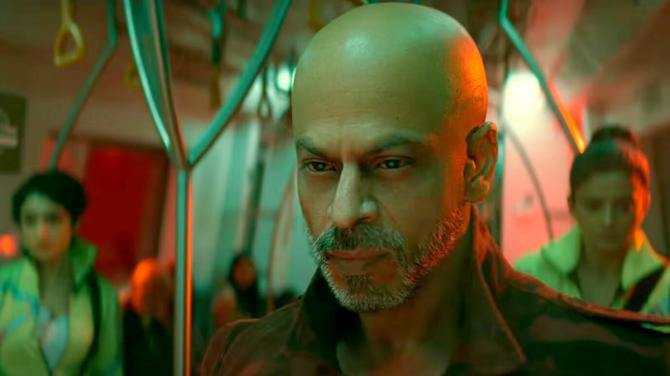 'Main punya hoon ya paap hoon' wonders Shah Rukh in Jawan, making us wonder if his character has negative shades in Jawan.
He seems to have a double role in the film, but is it the story of a father and son?
One doesn't know much about this Atlee action drama yet, but one thing is sure: Shah Rukh Khan is going to be unstoppable when the film releases on September 7.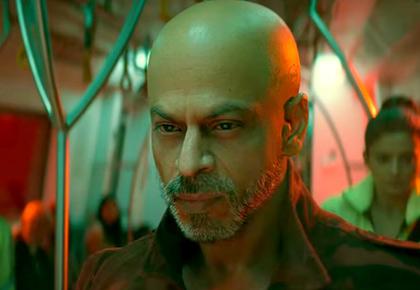 Source: Read Full Article