Swara Bhasker, who welcomed her baby girl Raabiyaa on September 25, shared pictures on Instagram and thanked the team of doctors and nurses who helped her during her delivery.
'Childbirth was the HARDEST thing I've ever done.. it was also the most momentous occasion of my life!' Swara posts.
'I'm grateful to have had the expertise of the doctors, teams and medical infrastructure at @fortis_lafemme during my pregnancy and delivery.
'Thank you Dr. @meeahuja for your understanding, patience & experience and for giving us the confidence even at crucial moments where we didn't have any in ourselves. Thank you for enabling and guiding me in the throes of chaos and delivering my baby girl!
'Thank you Dr. Richa, Dr. Suman, Dr. Tripti, Dr. Alka, Dr. Gaurika, ALL the nursing staff, ultrasound staff and teams at #FortisLaFemme for your support and guidance.
She thanked the hospital staff too: 'And shout out to the Canteen staff, Pankaj Bisht, Mr. Guddu for the surprisingly delicious and nutritious food! Thanks Ms. Nikhat for the attention and care! Most importantly thank you for giving us a safe and comfortable space in those first 48 hours to bond with our newborn! Love & gratitude!'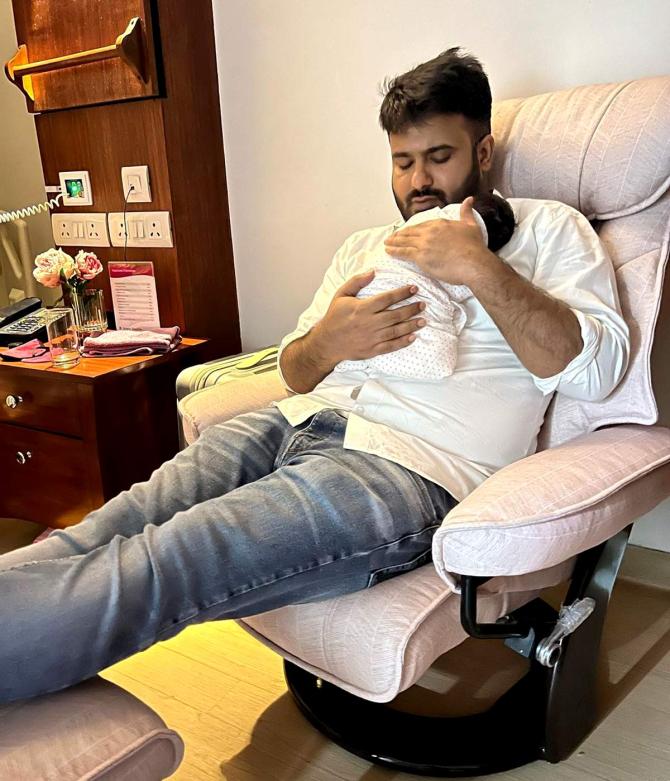 Fahad Ahmad enjoys his newborn's first hug.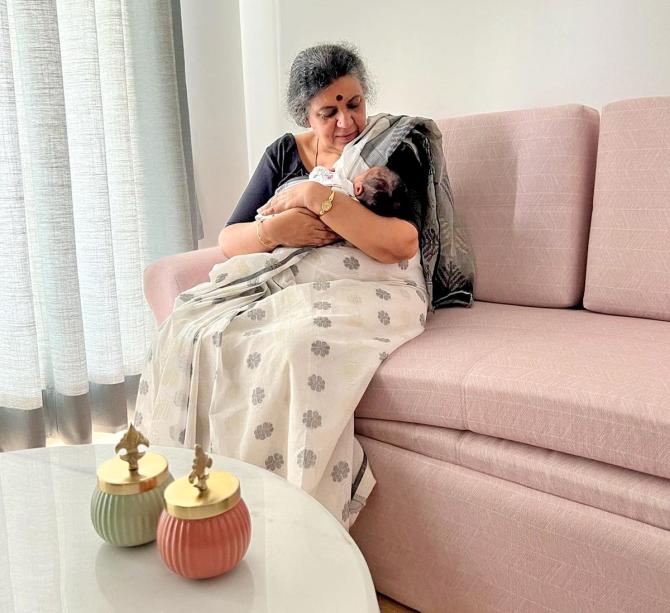 Swara's mum Professor Ira Bhaskar is a proud grandmother.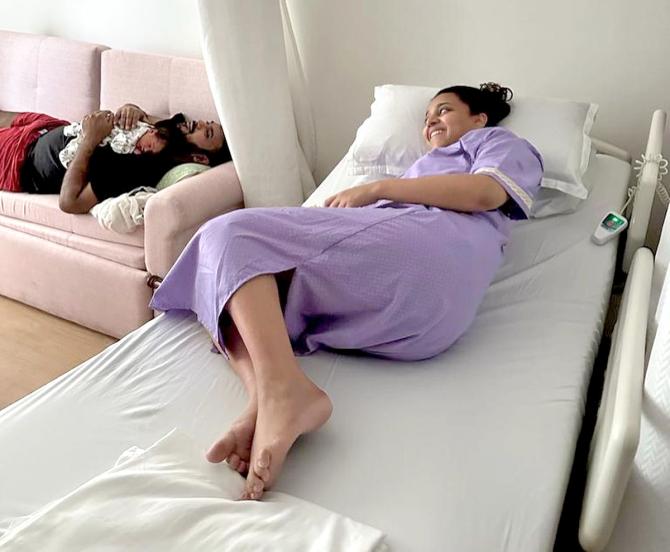 Swara takes a breather after her delivery.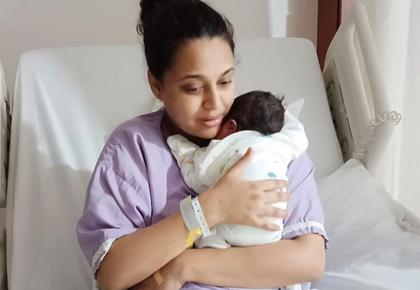 Source: Read Full Article