When the Tricolour sways, hundreds of millions of Indian hearts swell up in pride.
The Tricolour is a source of serious patriotic fervour as well as a relentless symbol of unity, purity and progress.
Just the sort of sentiment Bollywood loves to play up for high-strung drama on silver screen.
And so, Sukanya Verma celebrates Republic Day by looking at the tiranga's most striking moments on celluloid.
War
Hrithik Roshan's dashing special agent may have appeared to gone rogue.
But in true Bollywood hero style, it's only to protect his nation's best interests.
A whistle-worthy entry against the fluttering Tricolour underscores it amply.
Airlift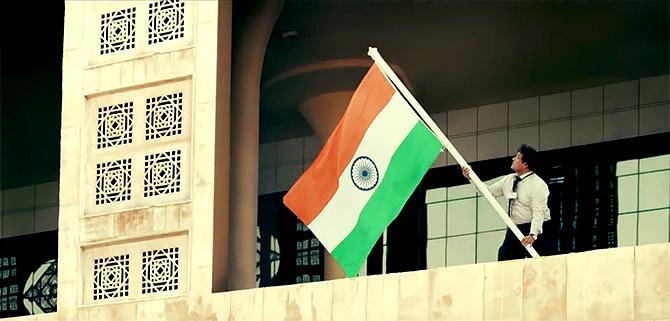 Set against the backdrop of Iraq's invasion of Kuwait when over 170,000 stranded Indian citizens were safely evacuated from Kuwait to India, Airlift documents Akshay Kumar's cynicism transform into deshbhakti as he leads his fellowmen to safety.
The journey arrives at its glorious destination when he watches the Indian flag rise and soar with all its might as if acknowledging and appreciative of his feat.
Chak De! India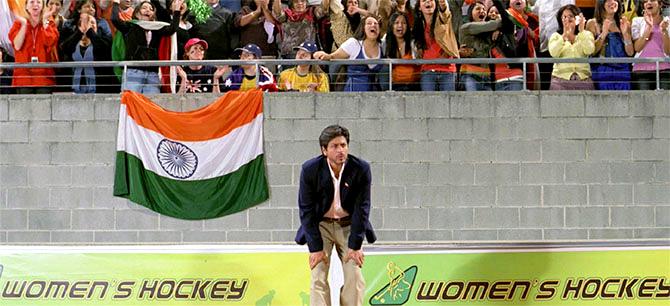 Shah Rukh Khan plays a disgraced hockey player turned coach of an all-girls underdog team constantly asked to prove his loyalty simply because he is Muslim in Shimit Amin's acclaimed creation.
The sheer shock, vindication, relief and release of emotion in the moment when his team wins the World Cup while the Indian flag witnesses him cheer and choke up is all kinds of thrilling.
Lakshya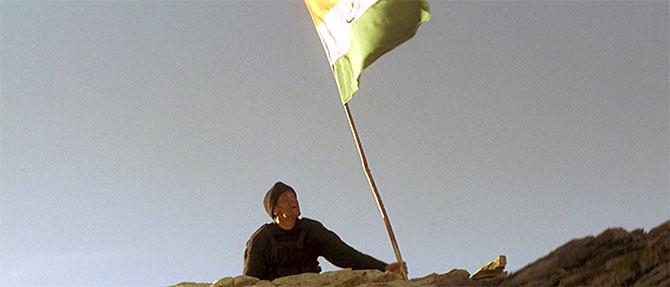 It takes a lot of dillydallying until Hrithik Roshan finds his true calling in Lakshya.
And nothing says 'I did it' better than planting the majestic Tricolour on a captured peak after spending hours on a gruelling, dangerous mission.
Upkaar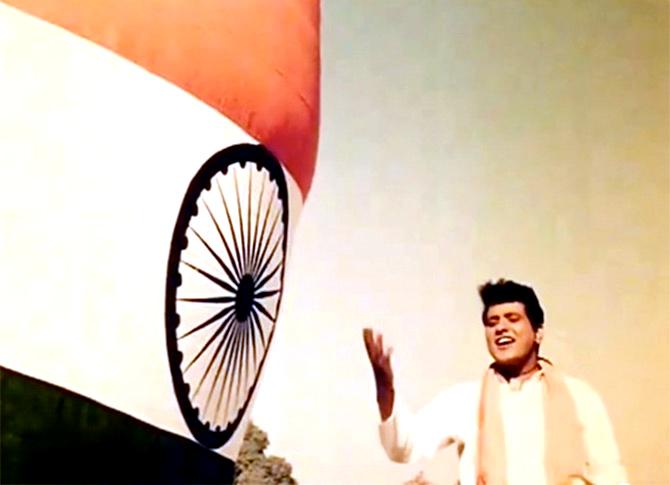 With India's economy in doldrums, it's hard to relate to all the sona, heera and moti-promising optimism of Manoj Kumar's Mere Desh Ki Dharti chants.
But there's no denying the iconic imagery of him against the Tricolour inspiring his lasting title of 'Bharat.'
Pratighaat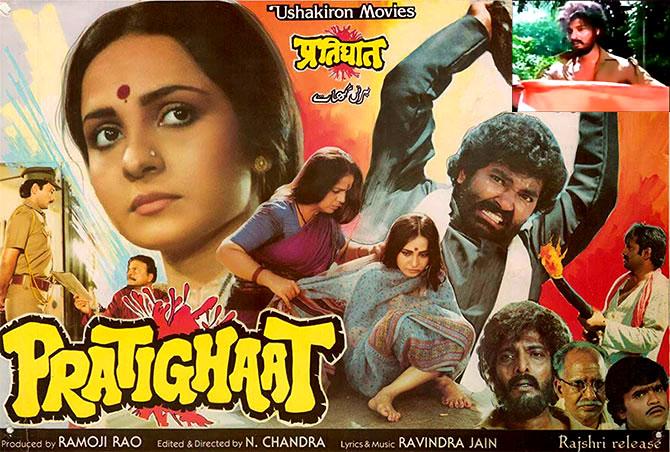 Back in the late 1980s, film-maker N Chandra's Pratighaat grabbed eyeballs for its disturbing degree of violence featuring scenes of its leading lady's public disrobing, followed by chopping off the villain's head with an axe.
Sujata Mehta plays a college lecturer taking on a corrupt politician and his goonda tactics.
Following the afore-mentioned event, depicted in negative reel, Nana Patekar's crazed ex-policeman, instinctively covers her naked body with the flag.
1942: A Love Story
Jackie Shroff's electrifying turn as a freedom fighter actively engaged in the Quit India movement hits its peak in the climax confrontation.
After hammering an oppressive British general with a flag pole, Jaggu proceeds to hoist a towering tiranga amidst an inspired, independence-hungry crowd.
Roja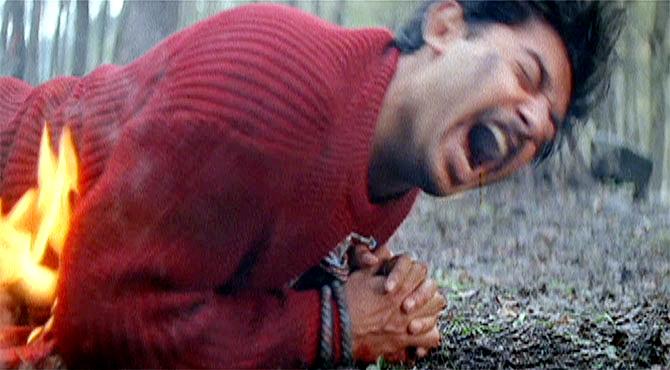 Arvind Swamy goes through a great ordeal in Roja.
But when his abductors and terrorists attempt to set the Indian flag in flames, his inner patriot is ignited and he refuses to take it lying down.
In a dramatic impulse, he leaps on it in a bid to put off the fire without any concern of the physical injury it would cause.
Border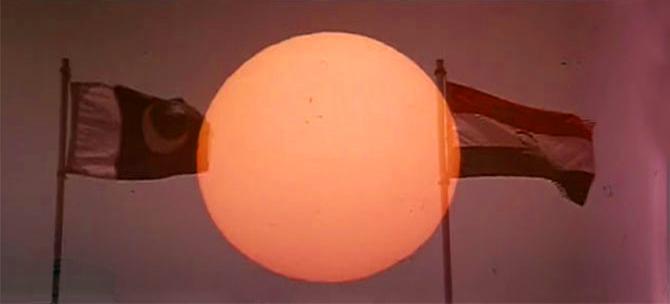 J P Dutta's robust take on the Indo-Pak war of 1971 doesn't really gloat in battle.
Rather its sombre climax song Mere Dushman Mere Bhai Mere Humsaaye only highlights the loss and futility of such conflicts.
The sun sets on both India and Pakistan's flags with a fool's hope for a peaceful tomorrow.
Kabhi Khushi Kabhie Gham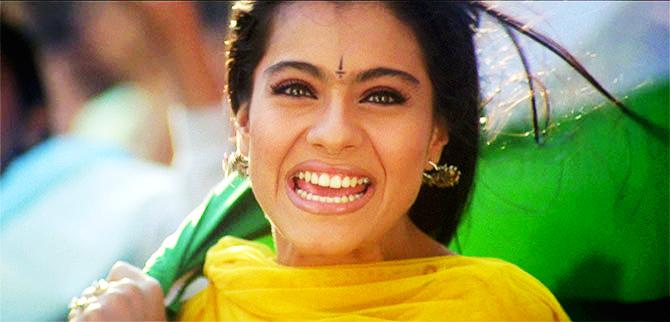 For a good deal of desis, patriotism is India winning a cricket match.
And it's comically conveyed in Kajol's introduction scene as a desh premi and Sachin Tendulkar enthusiast dashing into her mohalla carrying a huge Indian flag.
Karma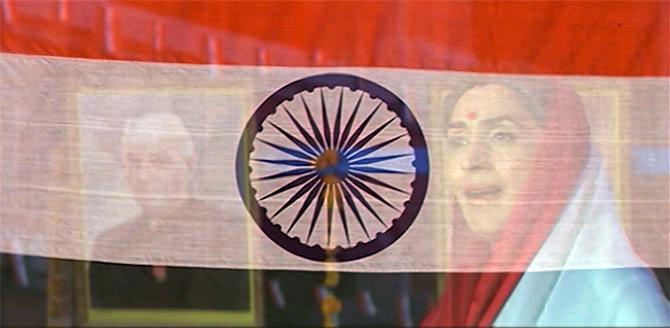 Subhash Ghai's multi-starrer masala centres around a singular feeling of patriotism — Dil Diya Hai Jaan Bhi Denge Aye Watan Tere Liye.
It's obvious in how Nutan's face gets superimposed onto the tiranga.
It's unmistakable when Dara Singh dies protecting it from villainous forces.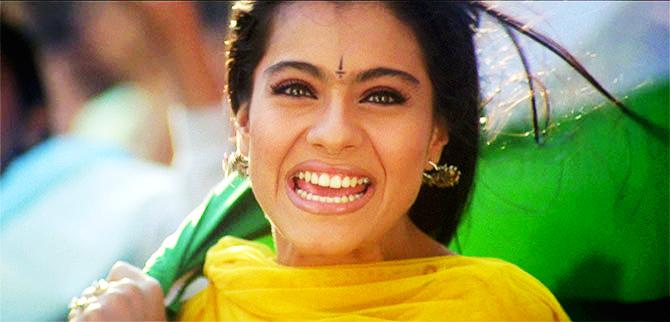 Source: Read Full Article