Tejasswi feels Jay is a sour loser!
Monday's episode begins with the contestants chilling around the Bigg Boss house.
Jay Bhanushali teases Tejasswi Prakash with Vishal Kotian, Karan Kundrra, Nishant Bhat and even Bigg Boss.
But the atmosphere changes pretty quickly as the junglewasia fight with the rest of the housemates in order to protect the pieces sent for making the pathway.
Once again, the everyone gets physical with each other and there's too much chaos and commotion.
Ultimately, the junglewasis manage to hide the pieces.
Jay is upset with Vishal as he didn'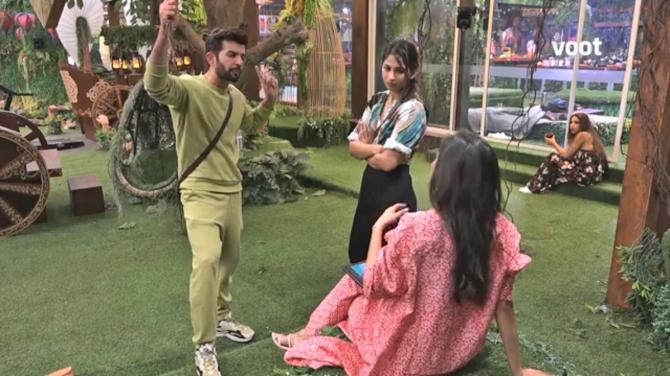 Soon Bigg Boss announces the captaincy task and Tejasswi is asked to be the sanchalak.
From the main house, Nishant, Pratik Sehajpal and Jay are chosen as the captaincy contenders.
Each of them have been assigned a chariot.
Nishant, Jay and Pratik have to assemble the chariot and once they do, they have to get a junglewasi to run on the treadmill and cover as much distance as possible.
Before the task begins, Pratik messes with Jay's chariot and the latter loses his cool. He complains to Tejasswi but she doesn't take any action.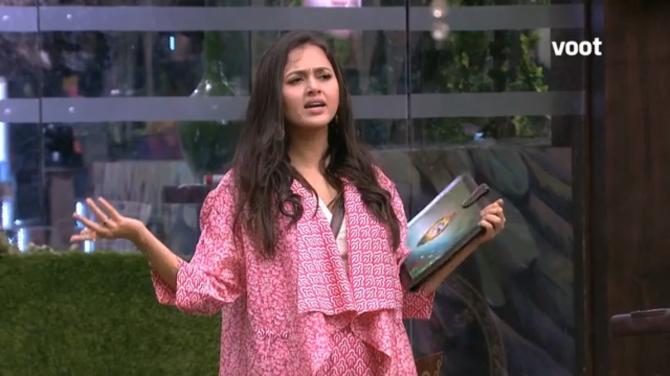 The buzzer goes off and the captaincy task starts with Karan Kundrra and Afsana Khan supporting Nishant, Miesha Iyer; Simba Nagpal supporting Pratik and Vidhi Pandya supporting Jay.
However, Jay refuses to play the game as Pratik took away his screws.
As revenge, Jay throws away Pratik's lock.
Tejasswi and Jay get into an argument. She allows Pratik to continue with the task and this irks him even more.
Vishal and Shamita aren't happy with Jay's performance. The first round ends and Nishant is the winner.
Tejasswi tries to explain herself to Jay, but he doesn't listen. They get into an argument and Tejasswi calls Jay a sour loser.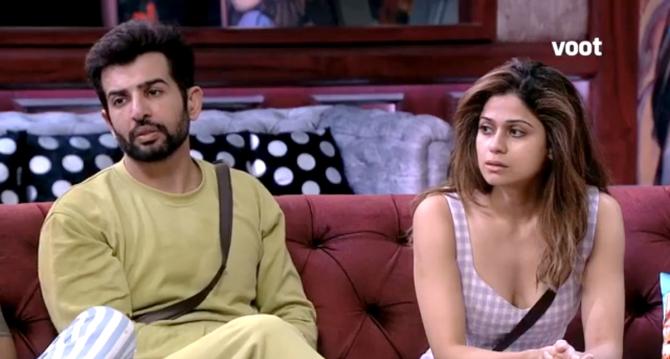 Miesha reveals that Pratik indeed took the screws.
This further annoys Jay and he gets angry with Miesha as well.
Akasa Singh confronts Pratik for not playing fairly.
Miesha tries to clear things out with Jay, but he stands his ground.
Tejasswi gets angry with Pratik for not following the rules in the task.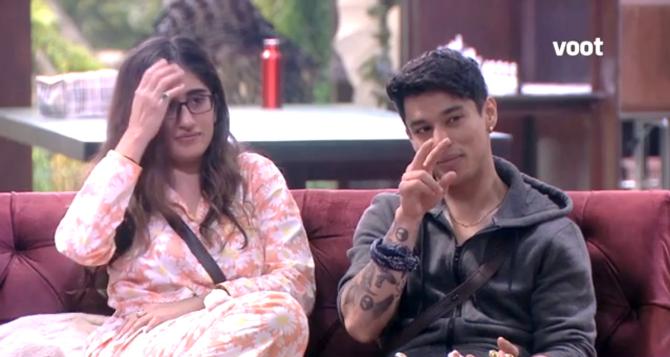 As the second round ends, Nishant is the winner again.
Shamita, Vishal and Tejasswi feel that Jay gave up the task too early.
Vishal says that he is on an ego trip and that's ruining his game.
The captaincy task resumes again and Nishant wins the third round too.
With that, he becomes the new captain.
At night, Karan and Tejasswi have a chat about their equation.
She feels he has been distant ever since they entered the house. Karan clears the misunderstanding and they end the conversation on a good note.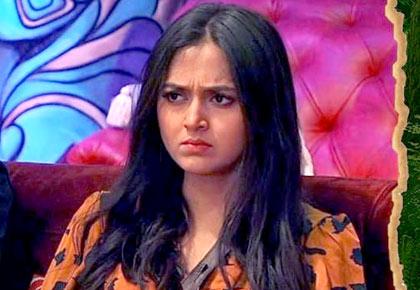 Source: Read Full Article