Sukanya Verma lists her favourite women on Women's Day.
'I am no bird; and no net ensnares me: I am a free human being with an independent will.'
These feisty words by Jane Eyre, Charlotte Bronte's spirited heroine come to mind every time I imagine the kind of women I enjoy watching in Hindi cinema.
On International Women's Day, a list of favourites.
Sridevi, Chaalbaaz
Call her Anju or Manju, it's as Sridevi in Chaalbaaz says, 'Seeta, Salma ya Suzy, naam se kya farak padta hai? Main toh bas ek aurat hoon jo mardon ki banayi is duniya main apne shart se jeena chahti hoon.'
Shes sassy, spunky and lives life on her own terms. No bully or balma gets in her way.
Pooja Bhatt, Dil Hai Ki Manta Nahin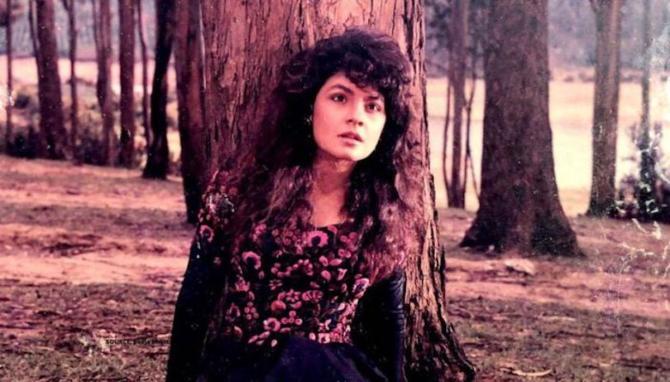 Pooja Dharamchand's wild and wealthy ways are as dubious as her romantic aspirations. And yet there's something so utterly free and fabulous about her impulses, you root for her through and through.
The sheer pleasure when she finally exclaims, 'Main tum jaise ullu ke patthe ke saath shaadi kaise kar sakti hoon?'
Deepika Padukone, Piku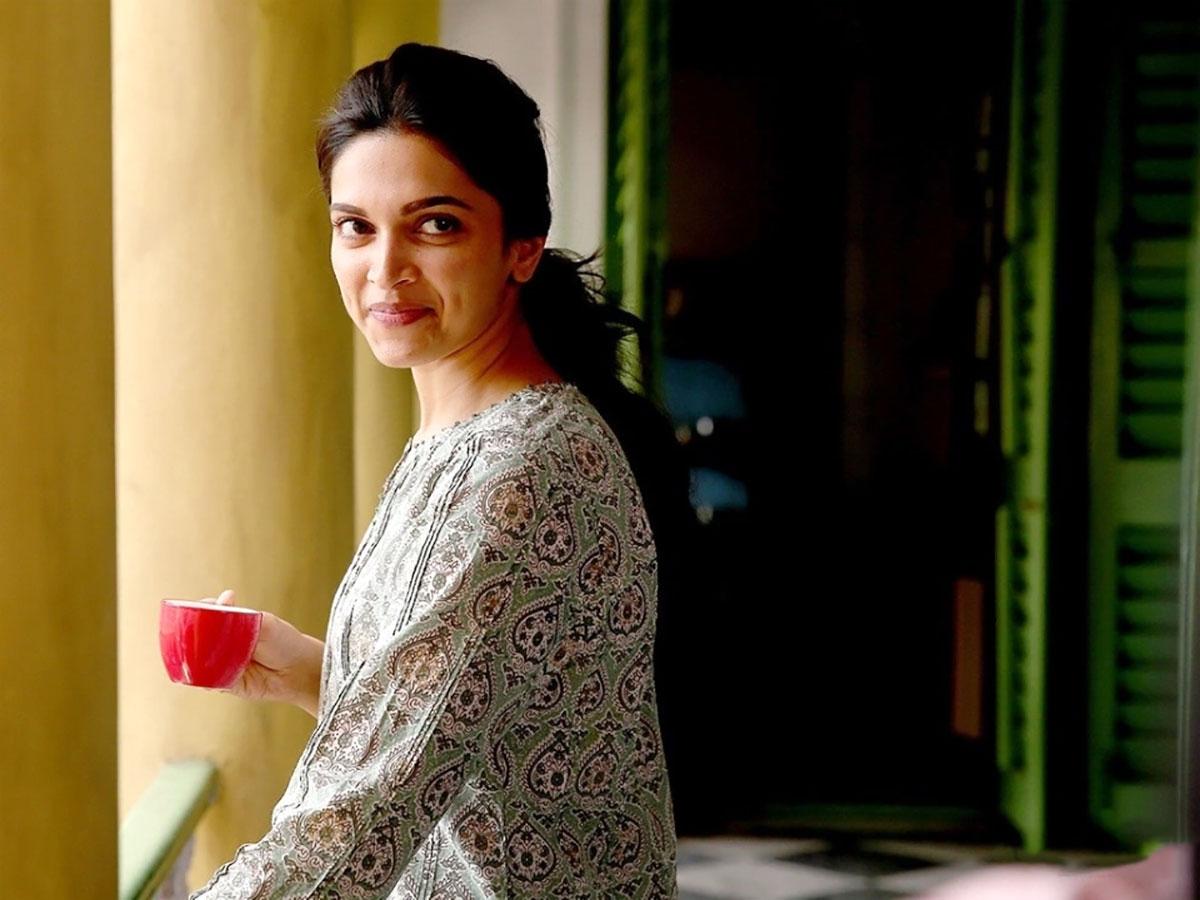 Juggling between a job and an ageing, difficult, parent at home, the fiercely independent Piku hasnt let her circumstances diminish her candour or capacity for hope and humour.
Hema Malini, Meera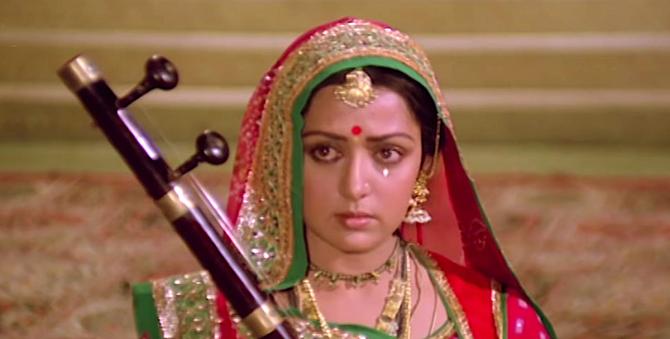 'Main aatma hoon shareer nahi. Main bhavna hoon, kissi samaaj ka vichaar nahi. Main premi hoon, premika hoon, keval prem naam ki jogan. Kissi sambandh ki kadi nahi, kisi parivar ki khunti se bandhi sankal nahi.'
Gulzar's Meera is not just an ode to her divine devotion but a powerful glimpse of her 16th century feminism.
Konkona Sen Sharma, Luck By Chance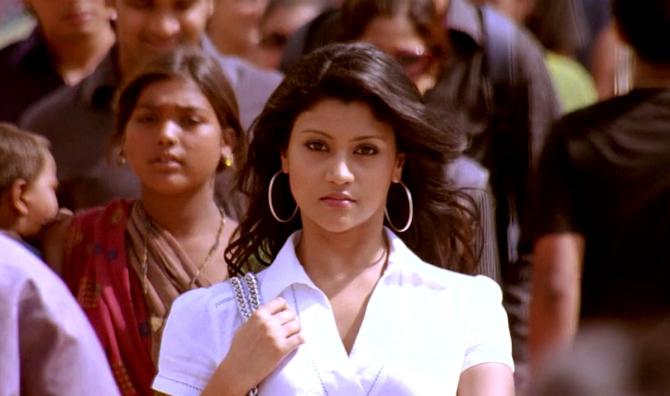 Instead of turning cynical or compromising on her values, Luck By Chance's Sona uses her bittersweet experiences to become a better person and artist.
The glass is always half full in her optimistic view.
Instead of feeling bad over her failure to become a big star, she chooses to be happy about finding success as a good actress.
Madhubala, Chalti Ka Naam Gaadi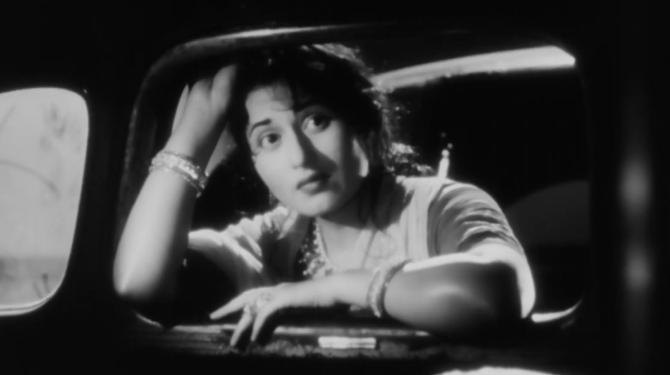 Fun, footloose and fancy-free, Madhubala's exuberant Renu refuses to live up to the demure stereotypes of the 50s woman.
Full of beans and beauty, she gamely makes the first move on her man and is his partner in all adventures.
Tillotama Shome, Sir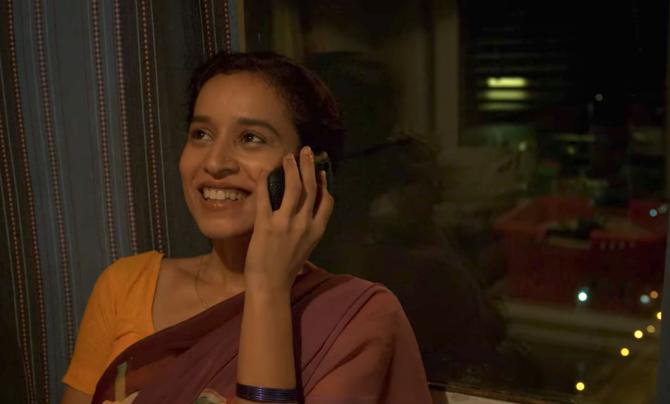 A domestic help works hard to make her professional ambitions and personal desires a reality despite all the obvious challenges in her path is stuff of inspiration.
Shome's strength and vulnerability lies in how she imprints her Ratna's individuality as a person and not a role.
Shabana Azmi, Mandi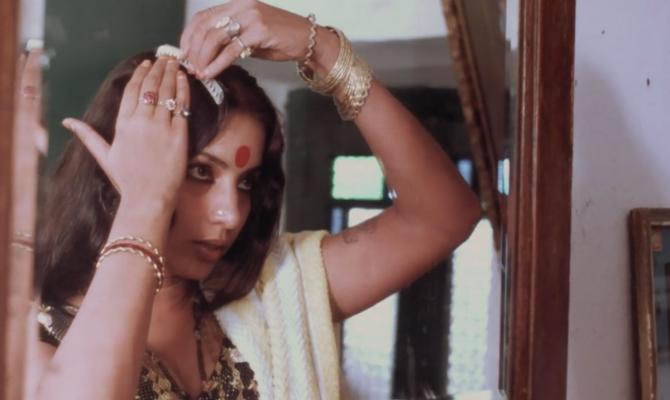 As the brothel madam Rukmini Bai running a frowned upon business and caring for her girls in a seedy corner of Hyderabad, Shabana Azmi offers a delightful study in greasy charms and audacious self-interest. It is what it is and Rukmini could not be any more unapologetic.
Read more about Mandi here
Deepti Naval, Chashme Buddoor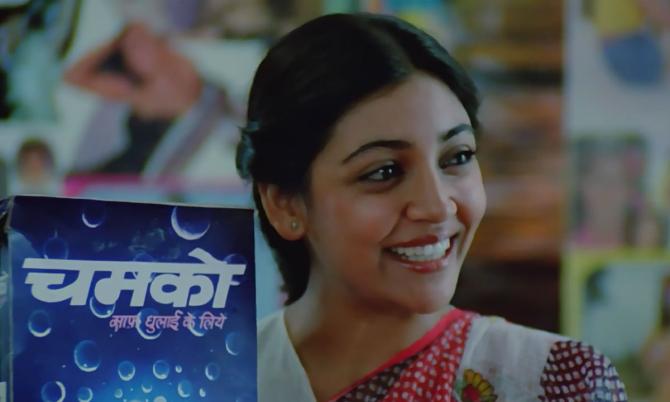 Whatever dull image one harbours about the girl-next-door is instantly dispensed after one bubbly interaction with the vibrant Miss Chamko.
Her dazzling smile, adorable flirtations and variety of interests from selling detergents to learning classical music make her the ultimate tutti frutti companion.
Rekha, Khoobsurat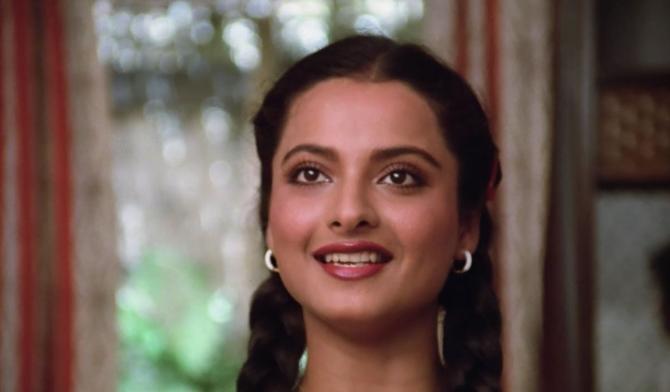 How to inspire change in an uptight family and embrace the gifts of nirmal anand, Rekha's mischievous Manju achieves her mission most memorably in Hrishikesh Mukerjee's family drama.
Playing pranks and fighting prejudices, she proves rebels can be reliable too.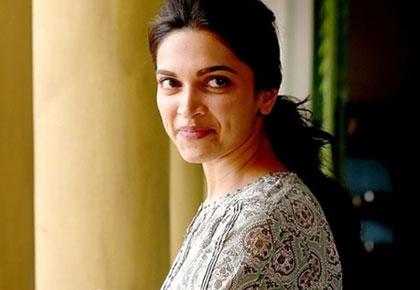 Source: Read Full Article