The Web series Bambai Meri Jaan has put the spotlight back to the dark days when the underworld overran Mumbai.
The gangster saga is a popular subject with film and serial makers, particularly when it is an excuse for stylised violence and period recreation.
Gangsters are not just a Mumbai phenomenon, the northern hinterland has its share of bahubalis too.
Deepa Gahlot lists 10 gangster thrillers on OTT for those who have the stomach for gaalis and gore.
Mirzapur (2018)
Where to watch? Amazon Prime Video
Pankaj Tripathi played Akhandanand Tripathi aka Kaleen Bhaiya with understated menace in Mirzapur, created by Karan Anshuman.
He runs his criminal enterprise under the guise of the legitimate carpet business, for which the Uttar Pradesh town is famous.
His impetuous son, Munna (Divyenndu Sharma) is just waiting to usurp power from his father, just like Kaleen took over from his father (Kulbhushan Kharbanda), a manipulative old man.
The Tripathi family's run-in with an upright lawyer Ramakant Pandit (Rajesh Tailang), that involves his sons Guddu (Ali Fazal) and Bablu (Vikrant Massey), leads to bloodshed and spills over to a second season as corrupt cops and politicians join the bandwagon.
With its sprawling canvas and talented cast, this show — produced by Excel Entertainment — became the template for other gangster shows on OTT that emulated its raw violence, profane language and uncontrolled machismo.
Talk of a third season has been floating around, but with Kaleen Bhaiya likely dead at the end of the second season, the star attraction is lost.
Sacred Games (2018)
Where to watch? Netflix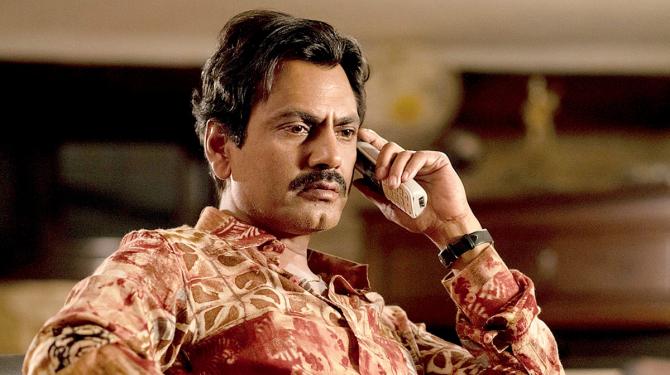 Back in 2018 before the OTT boom caused by the pandemic, came Sacred Games.
Netflix, looking to expand in the Indian market, wanted to create original Indian content, and Vikramaditya Motwane created the eight-episode first season of Sacred Games based on Vikram Chandra's novel, and co-directed with Anurag Kashyap.
Saif Ali Khan was the first major star to enter the world of Web shows, playing Chandra's brooding cop, Sartaj Singh. But it also nudged Nawazuddin Siddiqui to stardom in the role of ruthless gangster Ganesh Gaitonde.
The series had on his high-powered ensemble cast in Radhika Apte, Pankaj Tripathi, Kubra Sait, Rajshri Deshpande, Amruta Subhash and others who went on to become OTT stars.
It was an early mover in the OTT space, and quite different in approach and execution from the cop-and-gangster shows on satellite TV until then.
Season 2 was not as good, and Season 3 was reportedly dropped.
Rangbaaz (2018-2022)
Where to watch? ZEE5
Three seasons of this show chronicle the lives of real-life gangsters.
The first set in Uttar Pradesh's Gorakhpur revolves around Shiv Prakash Shukla (Saqib Saleem).
The second Rangbaaz Phir Se is inspired by Rajasthan's most wanted Anand Pal Singh (played by Jimmy Shergill) and the third Rangbaaz Darr Ki Rajneeti is reportedly on Bihar gangster-politician Mohammad Shahbuddin and is played by Viineet Kumar, renamed Shah Ali Baig.
All three portray these men's rise to power and their control of the politics of their region through violence and corruption.
The audience's fascination for outlaws never seems to dim.
Jamtara (2020-2022)
Where to watch? Netflix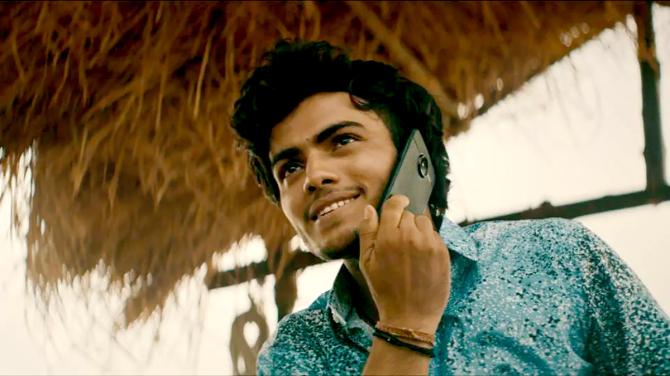 This show, created and directed by Soumendra Padhi, was an eye-opener.
A bunch of young men in the Jharkhand town of Jamtara, run a gang that is involved in a smart and smoothly functioning 'phishing' racket.
All it needs is an endless supply of SIM cards and people who can put on call centre accents and con people to part with their money, offering them services that do not exist.
They take advantage of ordinary people's ignorance, gullibility and greed. When they start making money, the local politician (Amit Sial) wants a share.
It brings them onto the radar of newly-appointed police superintendent (Aksha Pardasaney).
The show introduced talented newcomers like Sparsh Shrivastav, Anshuman Pushkar and Monica Panwar, and the first season had a new idea and the enthusiasm of newcomers.
The second was more of the same with added political shenanigans.
Apart from cautioning people about phone scams, the show revealed how bright youngsters in small towns are forced to turn to crime for want of employment opportunities.
Ek Thi Begum (2020-2021)
Where to watch? MX Player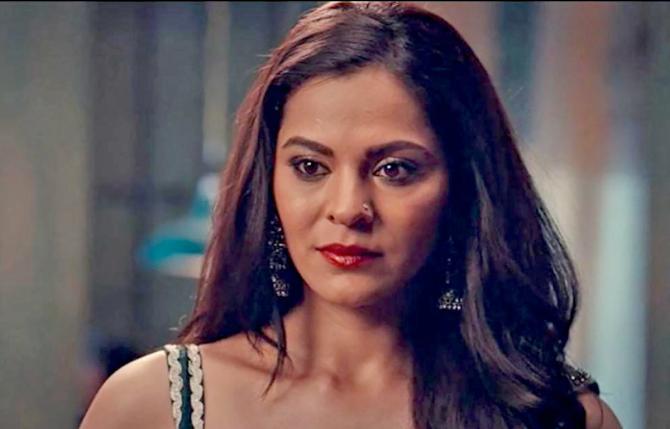 Inspired by real-life female don Sapna, two seasons of this show — written by Sachin Darekar — narrated the strange story of a virtuous Ashraf (Anuja Sathe), compelled to become a bar dancer called Sapna to take revenge against the men who killed her gangster husband (Ankit Mohan).
She was among the few female figures in the Mumbai underworld.
She used her seductive charm to eliminate her enemies, the ultimate prize being Dubai-based gangster Maqsood (Ajey Gehi).
The ones she could not get rid of, she got the cops to deal with by becoming an informer and marrying a cop (Chinmay Mandlekar).
The first season ended with Sapna being stabbed and left for dead. In the second, she came back with a new identity to infiltrate the underworld.
A bit far-fetched but watchable for its kickass female protagonist.
Aarya (2020-2021)
Where to watch? Disney+Hotstar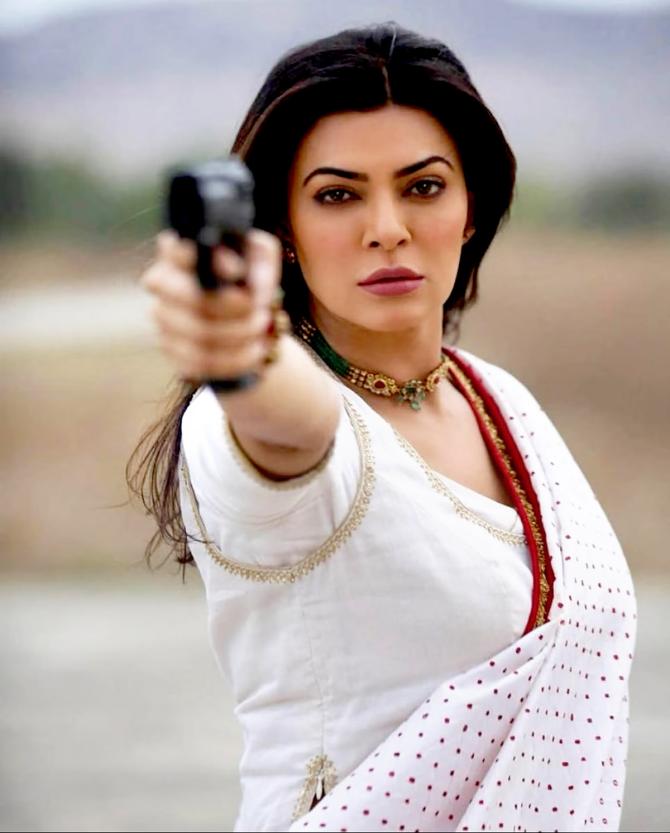 Two seasons of this show, co-directed by Ram Madhvani and adapted from the Dutch series Penoza, starred Sushmita Sen as Aarya Sareen, homemaker and mother of three, whose life is upended by her husband (Chandrachur Singh)'s murder.
Aarya was unaware of her husband's illegal business, and now she and her children are at risk from the mafia.
She has to enter the underworld to avenge her husband's death and protect her family.
Sen was obviously the main attraction of the pacy and slickly packaged show that balanced intrigue, action and emotion.
Raktanchal (2020-2022)
Where to watch? MX Player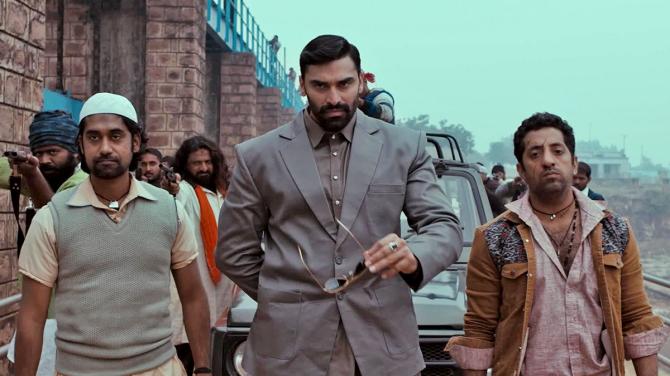 The UP-Bihar mafia have given Web serial makers a lot of material. This show, set in 1980s UP, is based on true events.
Waseem Khan (Nikiten Dheer) is involved in gun running and tender-grabbing. His rival is Vijay Singh (Kranti Prakash Jha), who challenges Khan's supremacy but also wants revenge for his father's murder.
As can be expected, the show is extremely violent but salvaged by the performances of the actors.
Season 2 was more of the same, only with more characters and added complications.
Directed by Ritam Srivastav, the show tries to be true to the period and milieu but may have lost viewers to more sophisticated shows on more popular streaming platforms.
Dharavi Bank (2022)Where to watch? MX Player
Directed by Samit Kakkad, this show is about a Dharavi gangster called Thaliavan by his admirers, and is another take on the deadly yet benevolent underworld don Varadarajan Mudaliar, who had inspired Mani Ratnam's Nayakan. Suniel Shetty made his OTT debut with a role suited for him.
His nemesis, cop Jayant Gavaskar, was played by Vivek Oberoi. Sonali Kulkarni played the chief minister, who wants Thalaivan's power curtailed.
There was not much new in the cop-gangster plot but slick action and an accurate portrayal of life in Dharavi.
Mumbai Mafia: Police vs Underworld (2023)
Where to watch? Netflix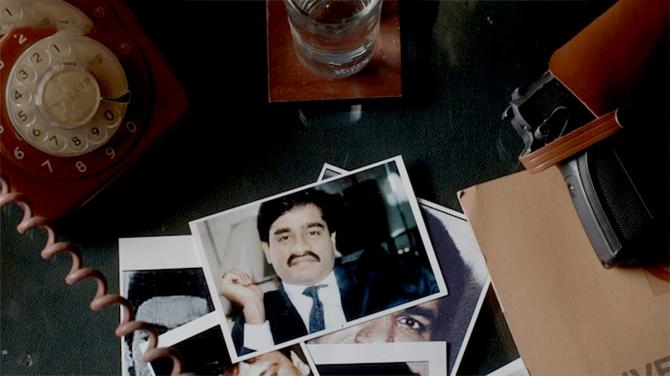 Directed by Raaghav Dar and Francis Longhurrst, this documentary is about the clash between the Mumbai police rattled by the growing power of gangsters like Dawood Ibrahim and Abu Salem.
It has interviews with the cops who took on the mafia and brought down most of the kingpins.
Most films and shows about gangsters tend to glorify them, but for a change, this documentary gives credit to the cops who were given carte blanche to destroy organised crime in the city, even if the cure of encounter killings was sometimes worse than the disease.
As a character rightly asks, who would decide who was a gangster?
Guns And Gulaabs (2023)
Where to watch? Netflix
Because Raj and DK are current OTT favourites, they get the best actors for the otherwise rather ordinary show about rival gangs trying to capture the drug trade in an opium growing region of north India.
Ganchi (Satish Kaushik) and his son (Adarsh Gourav) are on one side, and Nabeed (Nilesh Divekar) in the other, as violence is unleashed in the bucolic hill towns of Gulaabganj and Sherpur.
Caught in the crossfire is mechanic Tipu (Rankummar Rao), who would rather woo English teacher Lekha (TJ Bhanu) than get involved in the machinations between the gangs, a newly arrived cop (Dulquer Salmaan) and an eccentric hitman (Gulshan Devaiah).
The makers cover for the lack of novel content by concentrating on the period, evoking Nineties nostalgia and sprinkling it with wicked humour.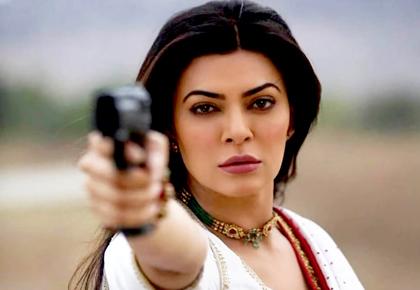 Source: Read Full Article