An emotional Anushka Sharma hailed husband Virat Kohli after the batting great became the first cricketer in the history of One-Day Internationals to score a landmark 50 centuries in 50 overs cricket.
A delighted Kohli completed his century with two runs through square leg off fast bowler Lockie Ferguson before leaping up and punching the air in delight in the World Cup semi-final against New Zealand in Mumbai on Wednesday.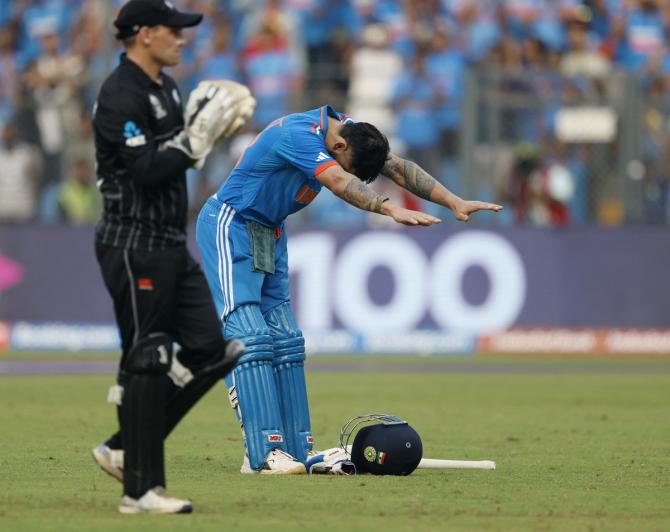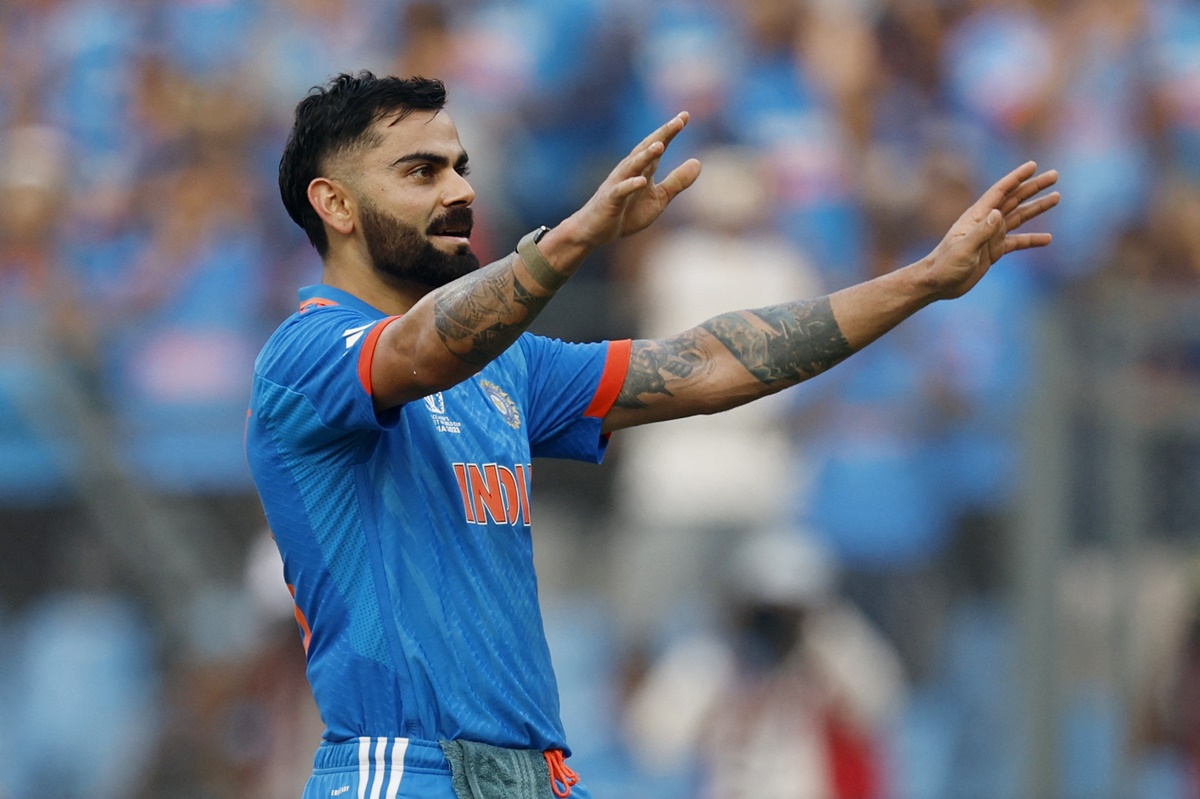 He then took off his helmet and bowed towards the stand where the great Sachin Tendulkar was in attendance, showing utmost respect to the man whose record he had just broken.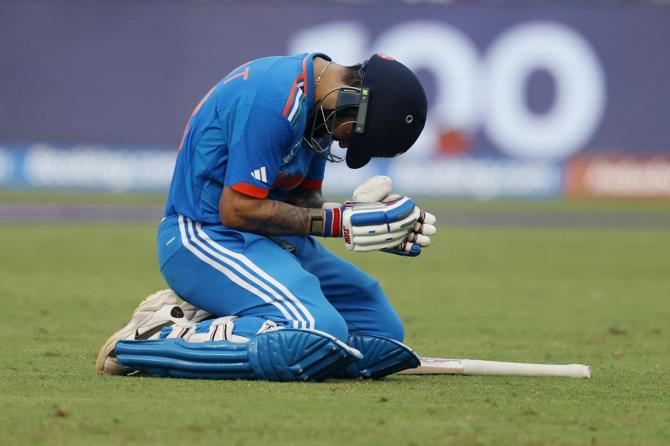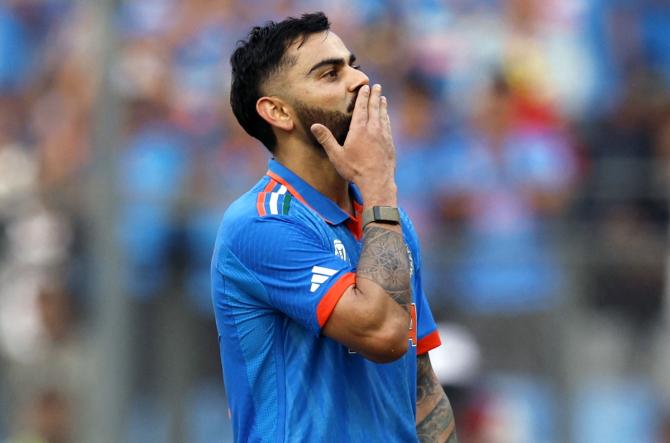 Virat then blew kisses to Anushka watching eagerly from the players' box.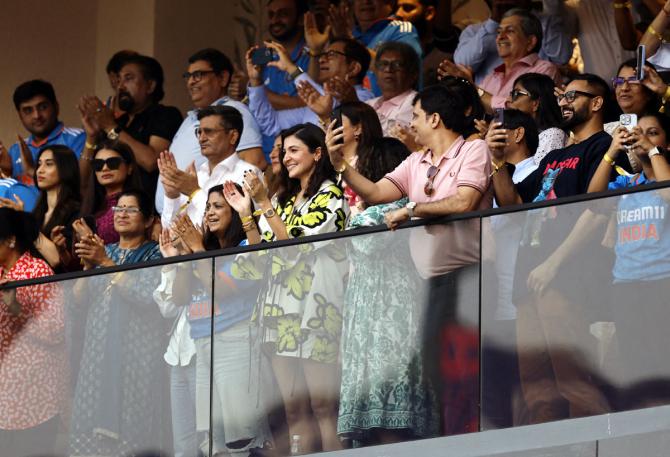 'God is the best script writer. Utterly grateful to Him for blessing me with your love and to watch you grow from strength to strength and achieve all that you have, and will, being honest to yourself and to the sport always. You are truly god's child,' Anushka later said on Instagram.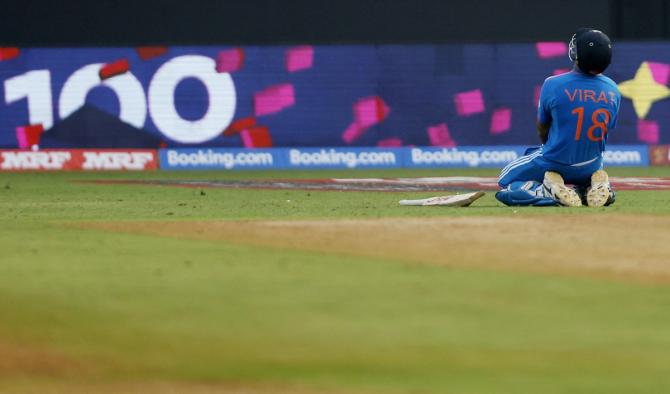 Virat Kohli enthralled spectators at the Wankhede and watching worldwide with a stunning 117, surpassing Sachin Tendulkar's record for the most runs in a single World Cup.
'The first time I met you in the Indian dressing room, you were pranked by other team-mates into touching my feet. I couldn't stop laughing that day,' Tendulkar stated after Kohli broke his record. 'But soon, you touched my heart with your passion and skill.'
'I am so happy that that young boy has grown into a 'Virat' player. I couldn't be happier that an Indian broke my record. And to do it on the biggest stage — in the World Cup Semi-final — and at my home ground is the icing on the cake.'
Source: Read Full Article