Philippines stun co-hosts New Zealand with Wellington win
Forward Sarina Bolden headed the winner as the Philippines spoiled co-hosts New Zealand's party with a stunning 1-0 victory in their Women's World Cup Group A clash on Tuesday.
The Philippines lost 2-0 to Switzerland in their opening match and looked to be an easy mark for the Football Ferns, who were coming off their first-ever World Cup win over former champions Norway and looking to book a spot in the last 16.
Instead, the Philippines secured their own first World Cup win to keep alive their hopes of progressing in their debut tournament.
New Zealand did not lack in effort but had seemingly lost the magic touch of their historic opener and missed a series of goalscoring opportunities.
Striker Bolden made them pay for their profligacy in the 24th minute when she got up well to fire a header directly at New Zealand keeper Victoria Esson, who fumbled it into the net to give the Philippines their first-ever World Cup goal.
Roared on by 32,357 crowd at Wellington Regional Stadium, the Ferns dominated possession as they poured forward looking for an equaliser.
Defender Katie Bowen sent a shot wide to the left in the 38th minute and co-captain Ria Percival's shot rolled straight at the Philippines keeper Olivia McDaniel in first-half stoppage time.
In the 58th minute, defender C.J. Bott looped a cross into the box but Hannah Wilkinson, the hero of New Zealand's opening win on Thursday, sent her header over the bar.
Ten minutes later, Wilkinson did well to drag the ball back from the byline and crossed for forward Jacqui Hand to head it into the net, only for the referee to call it back for offside.
In a frenetic finish, Philippines striker Carleigh Frilles also got the ball into net from an offside position and New Zealand's Grace Jale was foiled from close range by a fine McDaniel save.
The Philippines close out their Group A against 1995 winners Norway on Sunday, while New Zealand face Switzerland.
Usme, Caicedo score to lift Colombia 2-0 over South Korea in Women's World Cup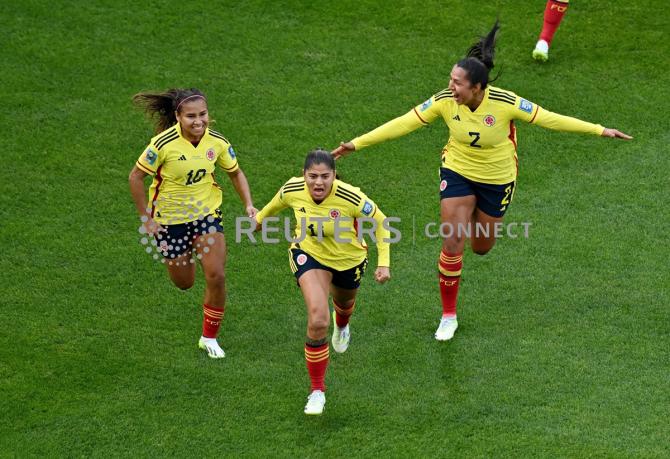 Catalina Usme and Linda Caicedo scored to give Colombia a 2-0 victory over South Korea in their opening game of the Women's World Cup on Tuesday, denying the Koreans what would have been only their second win in four appearances at the tournament.
Usme scored on a penalty kick in the 30th minute after a South Korean handball, sending keeper Yoon Younggeul the wrong way before slotting the ball into the far corner.
Caicedo, an 18-year-old forward for Real Madrid, doubled Colombia's lead nine minutes later, launching a high shot that Yoon got her hands on, but without the power to send it over the bar. The ball squirted into the net, to the delight of the yellow-clad Colombian fans at Sydney Football Stadium.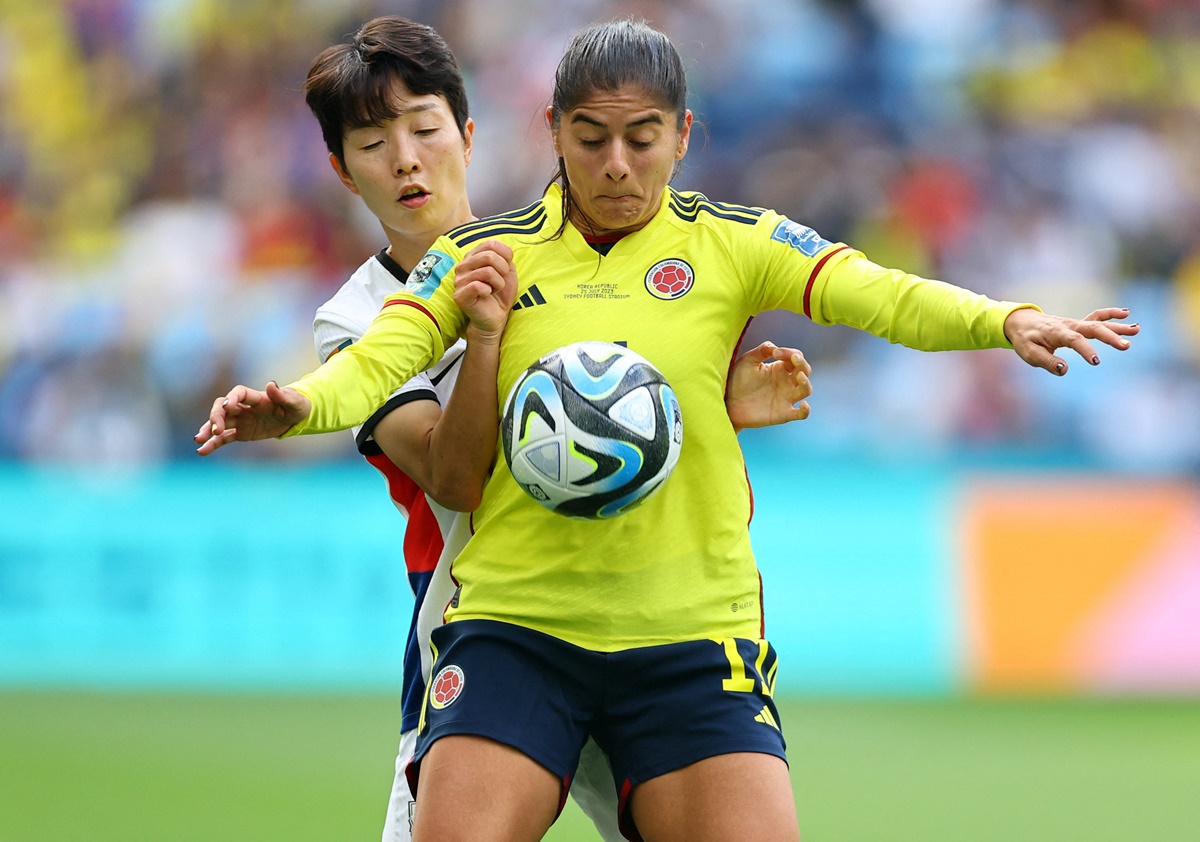 Korea's American-born teenager Casey Phair became the youngest player to take the field in Women's World Cup history, subbing on in the 78th minute, just 26 days after her 16th birthday.
Colombia was without their head coach Nelson Abadia, who was suspended by FIFA through his team's first two games, reportedly for an infraction at the 2015 World Cup, Colombia's last appearance.
It was the final game of the opening round of group matches and the 300th match in Women's World Cup history.
Korea nearly pulled one back just before halftime when Lee Guimmen's close-range header off a terrific cross from Choe Yuri forced keeper Catalina Perez to make a diving save.
But Colombia, who reached the round of 16 at the 2015 World Cup, dominated possession, slicing through South Korea's defence with ease. They threatened to pad their lead with several in the dying minutes when Mayra Ramirez sent a great cross to a wide open Caicedo, who hesitated too long.
Brazil's hat-trick hero Borges exceeds her wildest dreams on World Cup debut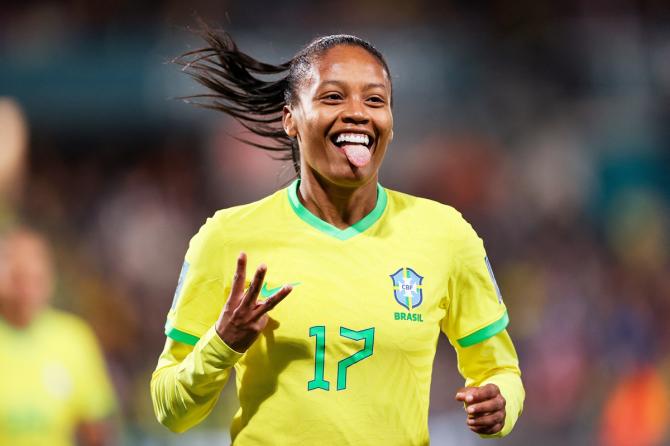 Brazil's Ary Borges said she went through the full gamut of emotions during her Women's World Cup debut in Monday's 4-0 win over Panama, adding that she was as surprised as anyone to score a hat-trick in her first game at the showpiece event.
Borges fired three goals past Panama and set up another with a brilliant back-heel flick to get Brazil off to a winning start.
The 23-year-old, who plays for National Women's Soccer League club Racing Louisville, called it "one of the happiest days" of her life.
"I couldn't have imagined this in my wildest dream," Borges, who could not hold back the tears after her first goal, told reporters after the win.
"The debut in the World Cup in itself was a very special moment for me, just to be here. It's very special to be able to score three goals in a World Cup in my first game, but this is just the beginning of a long walk that we have ahead of us.
"The day was full of emotions. I think I had all the highs and lows that a human being can have. I was very happy. I was very nervous. I cried. I smiled… If anybody told me beforehand that I was going to score three goals on my debut I would have laughed in their faces."
With her three goals, Borges became the fourth player to score a hat-trick in a Women's World Cup game for Brazil after Pretinha, Cristiane and Sissi, and the first to do it on her debut.
Source: Read Full Article