Novak Djokovic will be aiming to extend his record number of Grand Slam titles to 24 when Wimbledon gets underway on July 3, but a new crop of players have shone in recent months to show they can be dark horses at the grasscourt major.
The 36-year-old Djokovic has in recent years dominated at the All England Club where he has won seven times, including the last four titles, while Spaniard Carlos Alcaraz is coming to terms with grass after conquering hardcourts and clay.
While several top seeds will have their say, the following are emerging players who could be serious contenders:
TAYLOR FRITZ (UNITED STATES)
World ranking: 8
Fritz, who reached a career high of world number five earlier this year, has won his last four ATP finals and has underlined his grasscourt credentials in the past having won the Eastbourne tune-up tournament twice in the last four years.
He has also reached six semi-finals this year and, while he did not convert them into finals appearances like in 2022, he said: "I'm seeing myself pretty deep in tournaments, consistently playing a lot better."
HOLGER RUNE (DENMARK)
World ranking: 6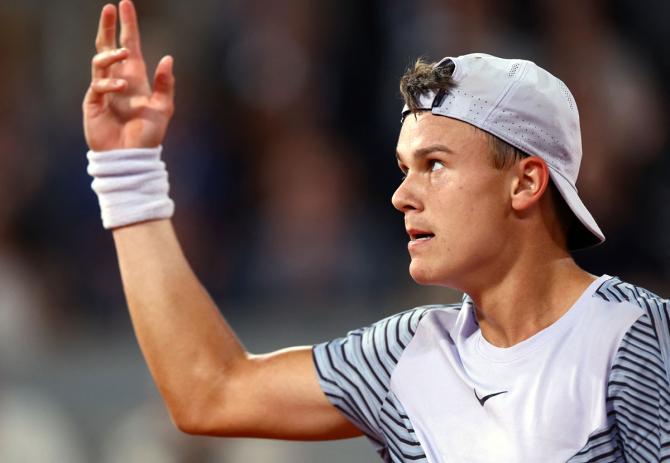 Having burst onto the scene at the Paris Masters last year, Rune has been on an upward trajectory despite the 'bad boy' image he has cultivated in recent tournaments.
The fiery Dane stunned the tennis world when he got past five top-10 players en route to his first Masters title at 19 and has not looked back as he sits on the edge of the top five.
Rune has a tendency to lose his cool, however, even taking his frustration out by clashing with the fans, but the 20-year-old said he was not afraid to show his emotions on court as he fights for his ultimate goal – the world number one spot.
"I'm not going to hide it," he said at the French Open. "I believe in myself, and also being capable of beating these kind of players, not only one time but also in a Grand Slam where we all know that they want to perform at their best."
KAREN KHACHANOV (RUSSIA)
World ranking: 10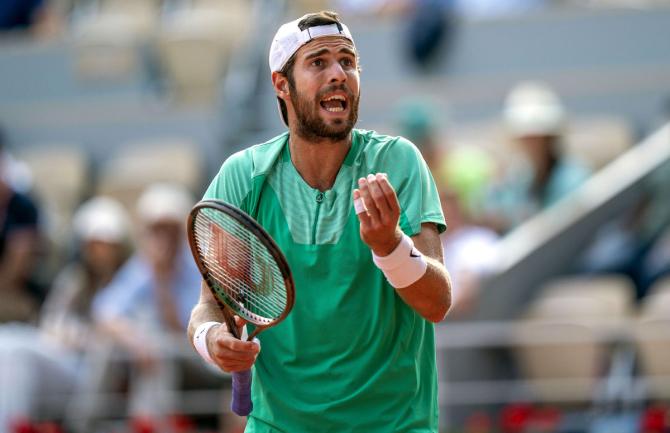 Khachanov had his breakthrough on grass in 2021 when he reached the Wimbledon quarter-finals for the first time and narrowly missed out on his maiden Grand Slam semis appearance after a marathon five-set defeat by Denis Shapovalov.
The big-serving Khachanov looked set to be a major threat in 2022 but was not able to play at the All England Club due to Wimbledon's ban on Russian and Belarusian players after Moscow's invasion of Ukraine, which Russia calls a 'special operation'.
However, this year Wimbledon lifted its ban on Russian and Belarusian players and will allow them to compete in the grasscourt Grand Slam as "neutral" athletes.
The 6-foot 6-inch Khachanov has since reached two Grand Slam semis while he also gave Djokovic a scare at Roland Garros when he took a set off the Serbian in a quarter-final loss en route to breaking into the top 10 for the first time since 2019.
Photograph: Reuters
Source: Read Full Article