Srinivas Bhogle and Purnendu Maji identify the Most Valuable Players in IPL 2019 at the end of Match 59.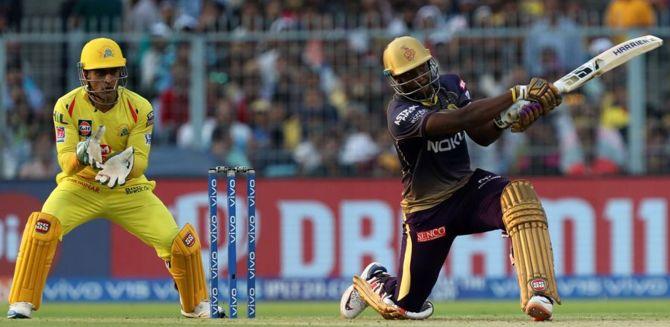 Just the final remains before IPL 2019 ends. As always, the IPL has been captivating and compelling.
Who's likely to be the most valuable player of this year's IPL?
There was an outside chance that Hardik Pandya might get there, but it now looks to be a bridge too far.
Recall that the Most Valuable Player Index (MVPI) tries to encapsulate the cricketers's performances in terms of a 'run equivalent'.
The MVPI formula rewards runs by batsmen, but rewards a little more if it is scored at a high strike rate.
Likewise, MVP rewards wicket-taking bowlers, but offers additional rewards to good economy rates.
The table below gives the MVPI details, and all the other key IPL performance variables, including the Paisa Vasool Index (PVI) which estimates how much the franchise owner pays (in $) for every 'run equivalent' contributed.
A low PVI makes the player more valuable to his franchise.
Best performing players so far at IPL 12 (after Match 59 ending May 10, 2019)
Andre Russell
David Warner
Hardik Pandya
Rishabh Pant
KL Rahul
Shikhar Dhawan
Jonny Bairstow
Quinton de Kock
Chris Gayle
AB de Villiers
Virat Kohli
MS Dhoni
Kagiso Rabada
Imran Tahir
Shreyas Iyer
Ravindra Jadeja
Parthiv Patel
Suryakumar Yadav
Shreyas Gopal
Rashid Khan
Ajinkya Rahane
Nitish Rana
Chris Lynn
Rohit Sharma
Krunal Pandya
Moeen Ali
Sanju Samson
R Ashwin
Mayank Agarwal
Suresh Raina
Jos Buttler
Prithvi Shaw
Faf du Plessis
Manish Pandey
Jasprit Bumrah
Sunil Narine
Axar Patel
Deepak Chahar
Shane Watson
Jofra Archer
Kieron Pollard
Mohammad Nabi
Harbhajan Singh
Dinesh Karthik
Vijay Shankar
Shubman Gill
Yuzvendra Chahal
Khaleel Ahmed
Mohammed Shami
Steven Smith
Rahul Chahar
Robin Uthappa
Dwayne Bravo
Ishant Sharma
Bhuvneshwar Kumar
Marcus Stoinis
Sam Curran
Amit Mishra
David Miller
Nicholas Pooran
Indian Premier League, 2019
"+resp_message+"
System error!
Source: Read Full Article