Kuldeep Yadav worshipped at the Bake Bihari temple on Thursday with his mother.
'Earlier today at Vrindavan: Where spirituality blooms in every corner', the Chinaman bowler captioned the pictures from the shrine.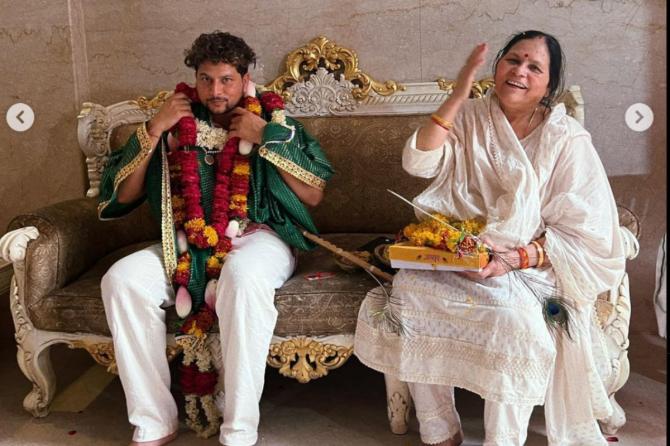 With the squads for the West Indies tour yet to be announced, Kuldeep's prayers could have been to find a spot on the flight to the Caribbean.
We hope his prayers are answered.
Source: Read Full Article