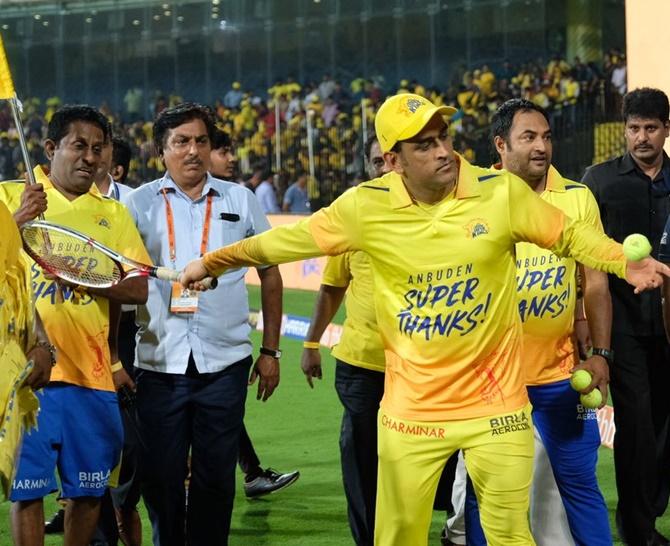 Mahendra Singh Dhoni has been given several nicknames- Captain cool, Mahi, MSD but 'Thala', which means head or leader in Tamil stands out. Dhoni's Chennai Super Kings fans have given the cricketer this nickname.
Dhoni and CSK – two names which have become synonymous after all these years of the Indian Premier League.
So when Chennai Super Kings played their final league match of the season at their home ground, Dhoni was gracious while accepting all the love and admitted that their affection was very special for him.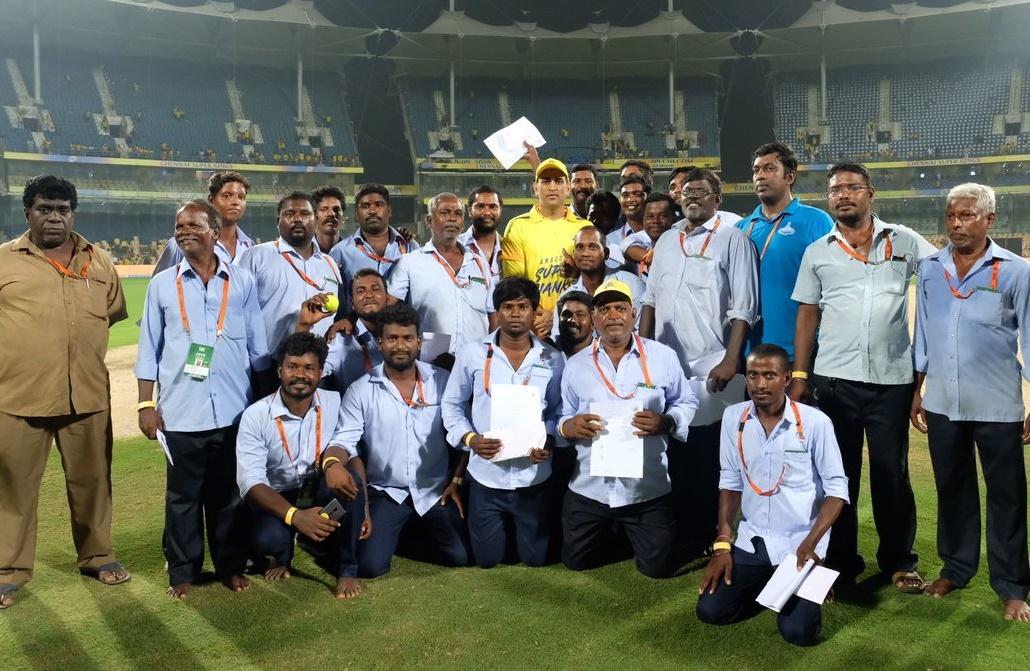 He said: "I have always said it's very special to get that kind of a nickname. It's a big nickname that they have given me. It feels really special. I didn't realise that it was part of the first CSK song. The way I got accepted and the whole of Tamil Nadu — don't call my name, they call me 'Thala'. It's very nice and they have always supported not only me but the whole team."
Chennai Super Kings players along with Dhoni, made sure to thank the crowd in a special way as they took a lap of the stadium and distributed goodies like autographed tennis balls and t-shirts in the crowd.
Suresh Raina, who is also nicknamed 'Chinna Thana', which means junior head or leader, top-scored with 59 off 37 balls.
Take a look at more celebration pictures: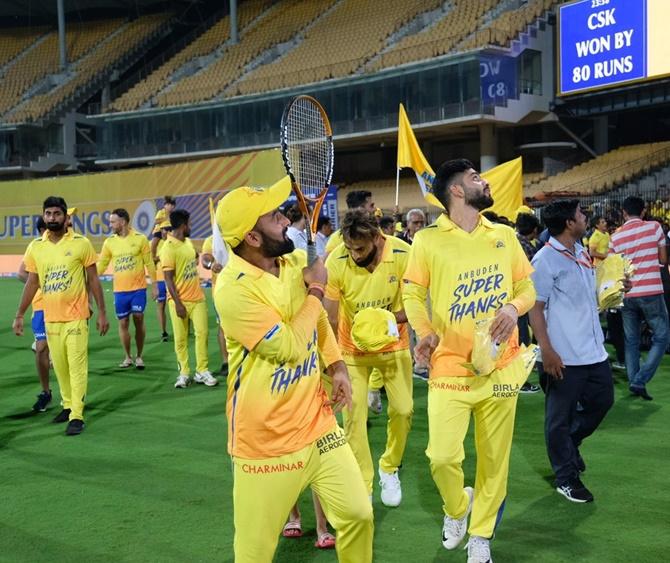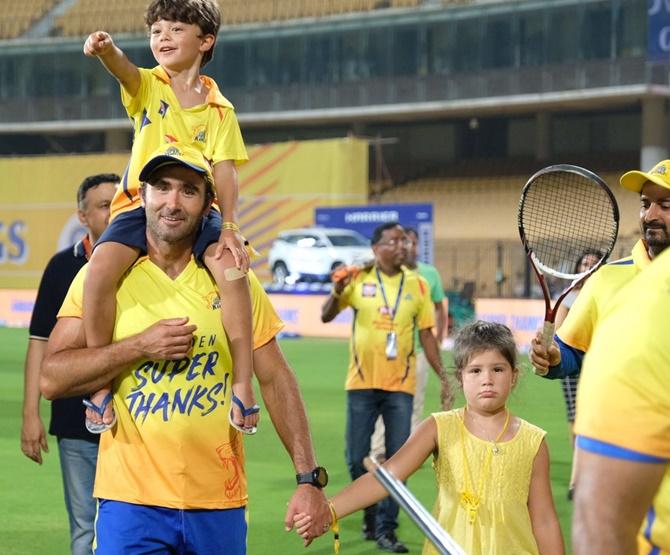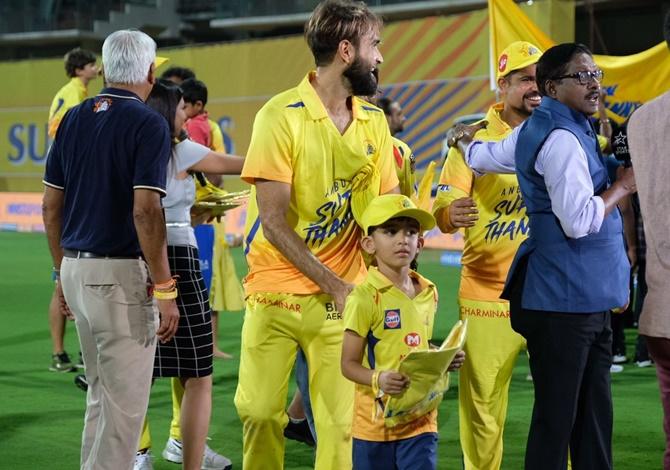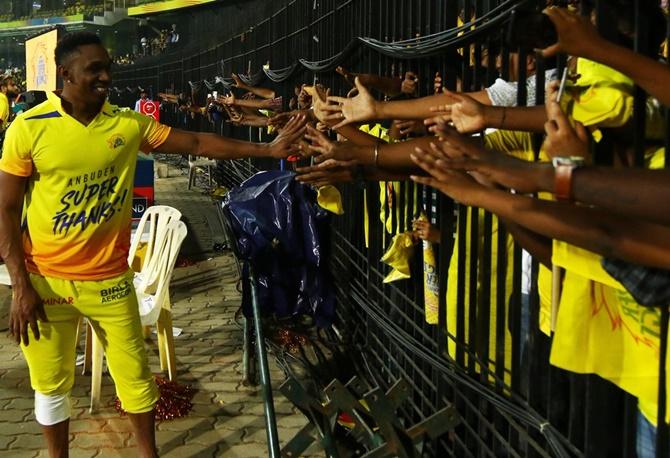 "+resp_message+"
System error!
Source: Read Full Article