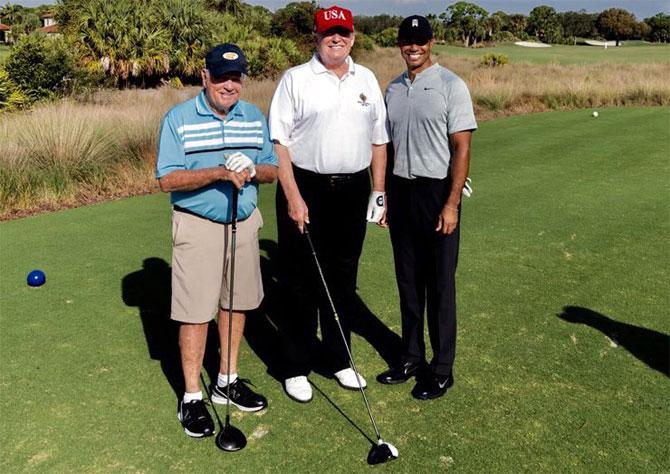 US President Donald Trump hit the golf course in Florida with two of the game's greats — Jack Nicklaus and Tiger Woods.
Trump on Saturday tweeted a photo of him standing next to the two golfing legends on a tee box, who are his regular golf partners.
Nicklaus, who holds the professional record with 18 major professional championships, has also designed Trump's Jupiter club's 18-hole course.
This was the first time that Nicklaus and Woods have played together since 2002 in an exhibition event in California.
The last time Nicklaus and Woods played together in an official event was the 2000 PGA Championship.
Photograph: Donald J Trump/Twitter
Source: Read Full Article