With the IPL returning to the home and away format, the stands have witnessed an influx of stars — from the celluloid world and elsewhere.
Thursday's IPL match between the Delhi Capitals and the Kolkata Knight Riders had a very special guest in the stands.
Apple CEO Tim Cook, who launched India's first and second Apple stores this week, was seen enjoying the game of cricket. Cook was seen alongside Bollywood actress Sonam Kapoor and Delhi Capitals Co-Owner Parth Jindal.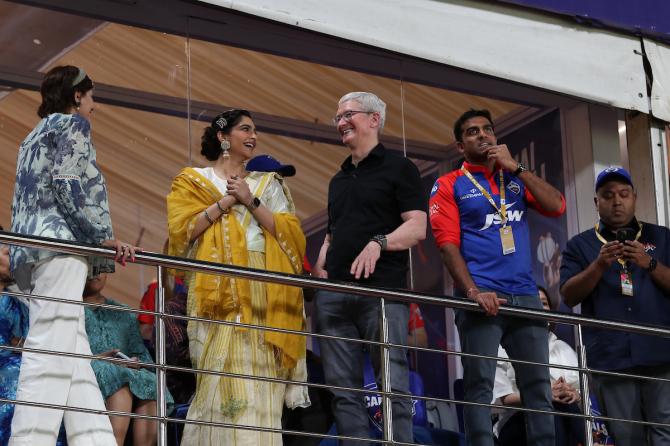 Source: Read Full Article