All the latest news from the summer transfer window…
Arsenal have signed Germany forward Kai Havertz from Chelsea on a long-term contract, the Premier League club said on Wednesday.
The transfer fee has not been disclosed but British media reported Arsenal will pay Chelsea 65 million pounds ($82.63 million) with an additional 5 million pounds in add-ons.
"It's super exciting for me to be joining this amazing club and to be part of the Arsenal family. This club has such a big history, and I hope we can achieve lots of things," the 24-year-old told the club website.
Havertz joined Chelsea in September 2020 from Bundesliga side Bayer Leverkusen, where he had started his professional career.
"Kai is a player of top quality. He has great versatility and is an intelligent player. He will bring a huge amount of extra strength to our midfield and variety to our play," manager Mikel Arteta said.
Chelsea had paid up to 71 million pounds, including add-ons, for the German forward, according to media reports, making him Chelsea's second-most expensive signing after goalkeeper Kepa Arrizabalaga.
Havertz made nearly 140 appearances for Chelsea in all competitions scoring more than 30 goals, and helped them win the Champions League in 2020-21, as well as the UEFA Super Cup and Club World Club in 2021.
"The German now moves on but leaves with his name etched into Chelsea folklore. We are grateful to Kai for his efforts throughout his time at Stamford Bridge and wish him well," Chelsea said in a statement.
Havertz has played almost 40 times for Germany after making his debut in a 2-1 friendly win over Peru in September 2018.
He was included in their squads for Euro 2020 and the 2022 World Cup, where he scored a brace in a 4–2 win over Costa Rica before Germany were knocked out in the group stage.
I can't wait to get started: City's new signing Kovacic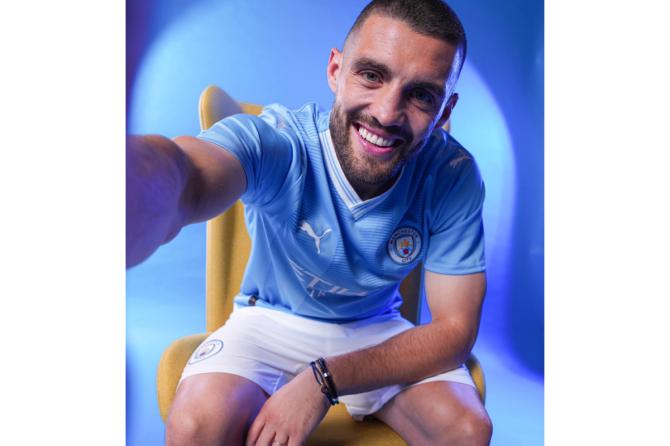 Premier League champions Manchester City have signed Mateo Kovacic from Chelsea football club on a four-year deal.
In an interview with Manchester City, Mateo Kovacic said he feels nice to be at such a big club. After the departure of Ilkay Gundagon to Barcelona, Manchester City signed up Mateo Kovacic as Gundagon's replacement.
The Croatian midfielder made 221 appearances in five seasons at Chelsea, winning the Champions League, Europa League, FIFA Club World Cup and UEFA Super Cup, and collecting the club's Player of the Year award in 2019/20.
"It's very nice to be at such a big club — a club that has won a lot in recent years and I can't wait to get started. All the people here have made me feel welcome, so I feel already part of it," Mateo Kovacic told Manchester City website.
"I am joining the current Champions League winners and Premier League winners, so it's an amazing team with amazing players, a great coach and I can see from the first impressions when I arrived that it's a huge club and it's truly a pleasure to be part of it," he added.
"I came here to this great club with an amazing manager to learn and to improve my understanding of football and to try to be the best version of myself, so it was a huge part, of course. It's a huge pleasure to be here and to try to improve and learn. Always when I watch City, it's a pleasure to see how they play. It's so tough to play against them. It's probably the worst opponent to play against because they have amazing skills on the ball and how they play, it's just beautiful to watch," he said.
"I am now a part of it, and I can't wait to improve and give my best to play under their style. I think there is always room for improvement and when you are in such an amazing squad that tends to have the ball a lot and to play and keep the ball all the time, you can improve a lot. So, that's my aim – to improve, to learn and win, obviously, trophies with City. I can't wait to start because it's a new challenge for me, new excitement so I just want to be ready, to start with the boys, get to know them, integrate myself with them, keep winning games and try my best," he added.
Maddison joins Spurs from Leicester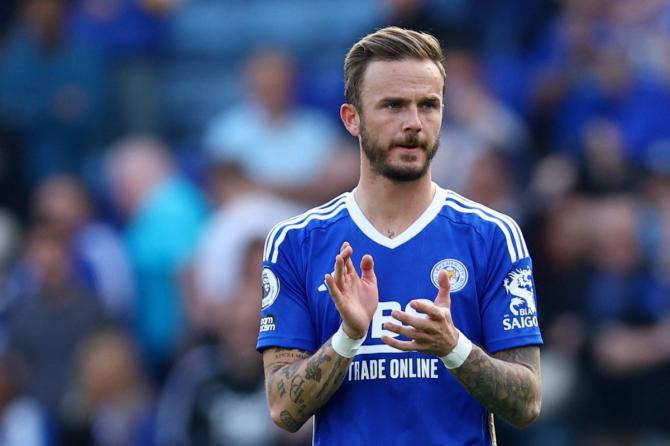 Tottenham Hotspur have signed midfielder James Maddison from relegated Leicester City on a five-year deal, the Premier League club said on Wednesday.
Spurs paid 40 million pounds ($50.54 million), according to British media reports, for the 26-year-old, who scored 55 goals and provided 41 assists in 203 appearances in all competitions during five seasons with Leicester.
Maddison also won the FA Cup in 2021.
The England international joins the seven departures Leicester announced earlier this month and becomes Spurs' third signing since the appointment of Ange Postecoglou as manager.
Mendy joins Saudi's Al-Ahli from Chelsea
Senegal goalkeeper Edouard Mendy has left Chelsea to join Saudi Arabian side Al-Ahli, the two clubs announced on Wednesday.
"The Lion of Teranga protects our goal," Al-Ahli said in a Twitter post.
Al-Ahli, who are making their return to the top-flight Pro League next season after a year in the second division, said Mendy's contract would run until 2026, without giving any financial details.
British media reported that the Saudi club would pay around 16 million pounds ($20.24 million) for the goalkeeper.
Mendy joined Premier League Chelsea from Stade Rennais in 2020 and the 31-year-old played a pivotal role as the London club won their second Champions League title with a 1-0 win over Manchester City in the final in 2021.
Following the departure of Chelsea's German manager Thomas Tuchel, Mendy fell behind Kepa Arrizabalaga in the pecking order under coaches Graham Potter and then Frank Lampard.
The Saudi Pro league has become an attractive destination for Europe-based players since Cristiano Ronaldo moved to Al-Nassr last January.
League Champions Al-Ittihad signed Ballon d'Or winner Karim Benzema earlier this month, while the club also confirmed former Chelsea midfielder N'Golo Kante's move last week.
Mendy became the third Chelsea player to move to Saudi Arabia after Kante and compatriot Kalidou Koulibaly joined Al-Hilal.
Earlier this month, the Saudi Public Investment Fund (PIF) announced a Sports Clubs Investment and Privatization Project involving the league champions Al-Ittihad, Al-Ahli, Al-Nassr and Al-Hilal.
PIF own 75% of each of the four clubs, while their respective non-profit foundations own 25% of each.
Weah arrives in Turin ahead of Juventus move
United States international Timothy Weah has arrived in Turin, Juventus said on Wednesday, ahead of the player's move to the Serie A club from Ligue 1 side Lille.
Juventus shared pictures and a video of Weah's arrival at the Turin airport on both their website and social media.
Weah, who joined Lille from Paris St Germain in June 2019, will undergo his medical on Thursday, before signing a deal worth 12 million euros ($13.10 million) for five seasons, Italian media reported.
While the 23-year-old has operated as a defender for Lille, Weah has predominantly played as a winger in his 31 matches for the United States since his debut in 2018.
Weah is the son of former AC Milan and Paris St Germain striker George Weah, who won the World Footballer of the Year and the Ballon d'Or awards in 1995 and is the current Liberia President.
Timothy Weah was born in New York and was eligible to represent France, Jamaica, and Liberia, but he ultimately chose to represent the United States.
He was part of the squad that reached the last 16 at the 2022 World Cup in Qatar.
Source: Read Full Article