Shubman Gill's century during India's second One Day International against Australia at the Holkar Stadium in Indore on Sunday, September 24, 2023, gave the young man admission into an elite club with Sachin Tendulkar and Virat Kohli among others as its 7 members.
By scoring his fifth ODI ton in 2023, Gill became the seventh Indian player to hammer a fifth century in a calendar year in ODI cricket.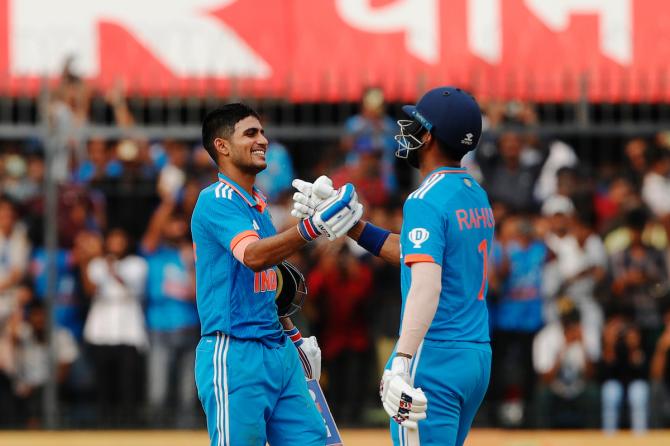 The other Indians to have achieved this feat, apart from Tendulkar, Kohli and Gill, are Rahul Dravid, Sourav Ganguly, Shikhar Dhawan and Rohit Sharma.
Kohli has achieved the feat of five or more ODI tons in a calendar year four times. The first time he hammered five tons in a year was in 2012.
In 2017, Kohli scored six tons. In 2018 and 2019, he made five hundreds each before a long century drought consumed his batting career.
Tendulkar achieved the feat twice — in 1996, where he scored six tons and then in 1998 where he made nine — yes, you read that right, 9 — centuries.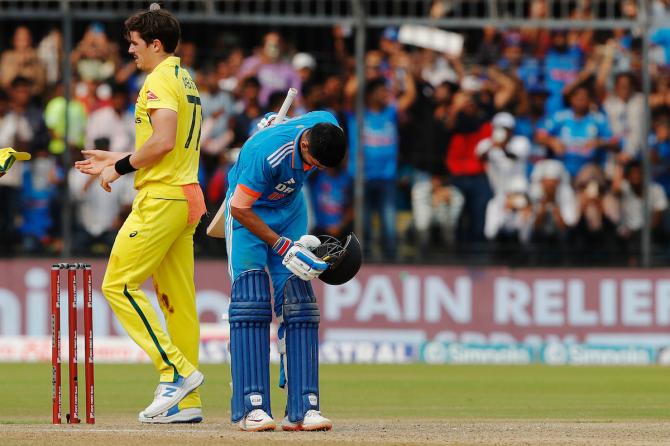 Dravid made six centuries in 1999 while Ganguly scored seven ODI centuries in 2000.
Dhawan achieved the feat in 2013, scoring five ODI tons.
Rohit scored five centuries in the 2019 World Cup, itself a record in the competition.
Gill has scored 1,230 runs in 20 ODIs so far, at an average of 72.35 at a strike rate of 105.03. In addition to five centuries, he has five 50s to his name. His top score is 208 in a 50 over contest against New Zealand.
Source: Read Full Article