'Root has a poorer conversion rate in comparison to Kohli'
'He is not quite as good as Kohli but is still a thoughtful bloke'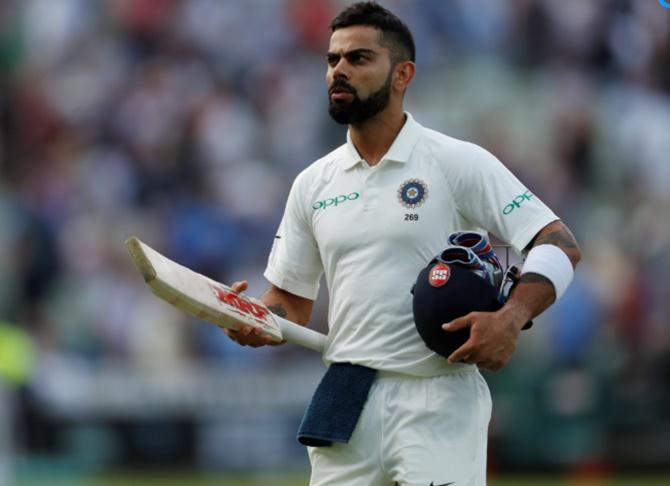 England's revered captain Mike Brearley feels that Joe Root is 'not quite as good as Virat Kohli' but is still a 'thoughtful bloke', who needs to rev up his conversion rate like his Indian counterpart.
"Root has a poorer conversion rate in comparison to Kohli. But I think Root is a fine batsman too and I like seeing him do well. He is different – a brilliant batsman and quite intelligent. He is not quite as good as Kohli but is still a thoughtful bloke," Brearley said.
Brearley rated Kohli as the best batsman in world cricket and his success is largely due to his 'ruthless streak'.
Kohli scored 149 and 51 but India lost a closely contested first Test against England by 31 runs.
However Brearley was all praise for the Indian skipper, who today perched on top of International Cricket Council rankings for Test batsmen.
"I think Kohli is best in the world and anyone who averages 50-plus in all three formats must be a very, very fine player. He can play in every mode and so can Joe Root. But there is something ruthless about Kohli and he converts all those fifties into hundreds," Brearley said.
While every defeat hurts, Brearley feels that this loss will be a 'learning experience' for Kohli.
Coverage: India's tour of England
"This Test (loss) will be a learning experience for Kohli. It will make things a lot easier (in terms of expectations from him and the Indian team). There is intensity about this Indian team, about their bowling attack, and I think some of that comes from Kohli too. On occasion, it can make people nervous I dare say, but on the whole, it animates them," he added.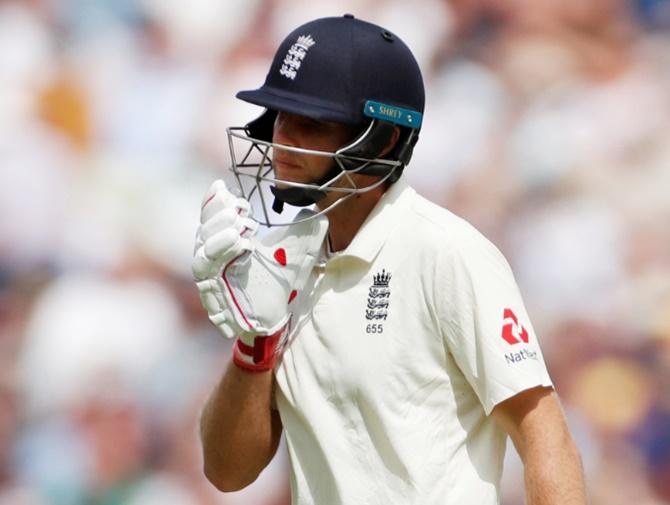 Every player, who is a leader has his own style and Kohli is no different, feels Brearley.
"I like what I see in Kohli and quite like it. Everyone has their own style and he is very good in his own style. He is keen, and hawk-eyed. I think it is good for Test cricket," said Brearley, the author of widely acclaimed book 'The Art of Captaincy'.
Hailed as an astute captain of his generation, Brearley had a word of caution that Indian dressing room shouldn't be overawed by his persona.
"The one thing you wonder about Kohli is if he is going to become too dominant a figure in Indian cricket. He is shown great respect, as was shown to great Indian cricketers. He is like a deity, like others before him, the 3000th Indian deity. But it is becoming something greater for Kohli at the moment as well. Will that be good for him and Indian cricket in the longer run," Brearley questioned.
"I don't know whether it rubs off wrongly on some other players because for that you have to know the dressing room and how people react. It is possible that others are intimidated by Kohli's aggressive personality."
Brearley found some similarities between Kohli and former Australian captain Ian Chappell.
"It was said similarly about Ian Chappell because he was very aggressive and not short of a word or two in the batsman's ear. I think it is possible that some teammates might not enjoy it, and like in Chappell's case, feel a bit on the outside," he added.
Brearley is of the opinion that Cheteshwar Pujara should replace KL Rahul a No 3.
"I am not sure about India's chopping and changing (in the batting line-up). I would have gone with Pujara at number three rather than Rahul. Pujara is someone who averages 50-plus in Test cricket and has played county cricket in England this year.
"I know he (Pujara) has struggled but I would have liked him to come in at number three, especially since he is likely to play a steady innings, blunt James Anderson and Stuart broad, and enable Kohli to come a bit later when it is not moving a lot," he observed.
The Edgbaston Test was England men's 1000th match and crowds weren't as keen on the first two days, while the third day almost saw a full house.
Brearley hoped for greater crowds in the remaining Tests, but at the same time professed the acceptance of day-night cricket to help preserve the longer format of the game.
"Day-Night Test cricket should be tried whenever possible. You will get people watching it. I think we will have terrific crowds this summer because India have a good following and English supporters usually come as well. Sometimes in Australia you get as good crowds for Test cricket as well.
"But in India, numbers for Test cricket are shocking. They are the number one side in Test cricket and nobody goes to watch. It is a disaster and it is the failure of the Board of Control for Cricket in India to not be able to grow Test cricket and take a chance with day-night Test cricket," said Brearley.
Source: Read Full Article