'Cricketer, Coach, Manager and Chairman of Selectors – Mr Wadekar served Indian cricket in many different ways.'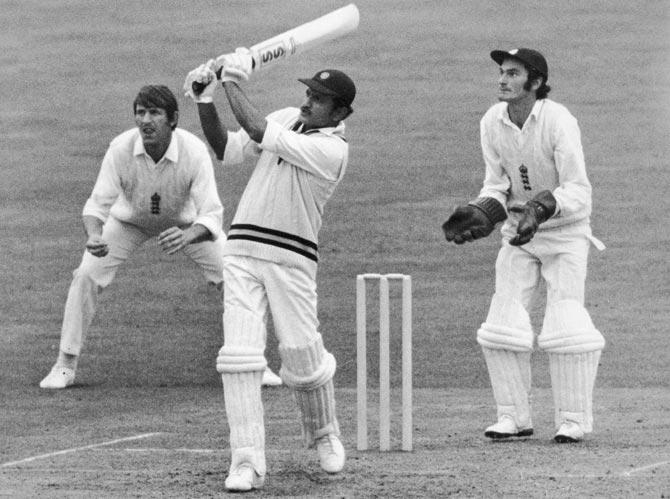 Former India captain and chairman of selectors Ajit Wadekar passed away in Mumbai on Wednesday after prolonged illness.
Wadekar led India to their first overseas Test series wins in England and the West Indies in 1971.
He went on to serve as India's manager in the 1990s during Mohammed Azharuddin's captaincy. In his tenure as manager, India had finished semi-finalists at the 1996 World Cup. He later went on to become the chairman of selectors as well.
It was under Wadekar that Azharuddin, who was till then a struggling captain, having lost Test series in New Zealand, England and Australia, got a second wind under him from 1993 to 1996.
For former captain Anil Kumble, Wadekar was godsend after getting dropped post the 1990 tour of England. His comeback coincided with Wadekar's entry as manager during the 1992-93 tour of South Africa. He was never dropped for the next 16 years till his retirement in 2008.
Some former and current cricketers took to Twitter to extend their condolences.
Ravi Shastri: Sad moment for Indian cricket to lose one of its most successful captains. Shrewd to the core. Condolences to the entire family #TeamIndia #RIPAjitWadekar.
Mohammad Azharuddin: Such an iconic person…deeply saddened by his demise!! Sir was a father figure for me…May his soul rest in peace! My Heartfelt Condolences to the family.
Anil Kumble: Deeply saddened by the passing away of #AjitWadekar He was more than a coach to the entire team — a father figure and a shrewd tactician. My heartfelt condolences to his family and loved ones. He will be missed. Thank you Sir for the confidence shown in my ability!
Sanjay Manjrekar: Ajit Wadekar's impact on Indian cricket is immense. His contemporaries worshipped him, such was his aura. Found him to be a tough character as coach. Exceptional Indian cricketer… RIP Sir. Recorded this on my iPhone last Dec from Point in a friendly fixture. So glad I did.
Bishan Singh Bedi: V sad news-Ajit Wadekar passing away-only Indn Capt to win 3 series in a row-2 away 1 at home-ALW was good contemporary-we had differences o opinion but always respected glory o Crkt-fine batsman & great close in catch-served Indn Crkt w/aplomb as player/Selectr/Coach-RIP Jeetu!
BCCI: With a heavy heart we bid adieu to Ajit Wadekar. The former India captain is no more. Cricketer, Coach, Manager and Chairman of Selectors – Mr Wadekar served Indian cricket in many different ways.
Suresh Raina: Extremely saddened by the news that former Indian cricket captain #AjitWadekar is no more. He led India to many historic victories! My condolences to the friends & family! RIP Sir, you will always be missed!
Madan Lal: Ajit Wadekar ji my captain a true inspiration for all of us, my heart felt condolences to his family. RIP Ajit bhai.
Irfan Pathan: Deeply saddened by the demise of an iconic Indian cricketer Ajit Wadekar ji. Thoughts with his family and close ones. May his soul rest in peace.
Source: Read Full Article