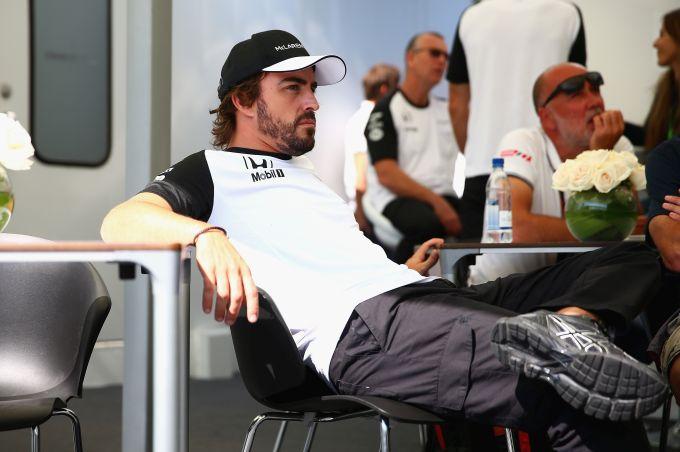 Double world champion Fernando Alonso will retire from Formula One at the end of the season, his team McLaren said in a statement on Tuesday.
The 37-year-old Spaniard is competing in his 17th Formula One season and his fifth with McLaren, and has been widely tipped to race in the Indianapolis 500 next year as he attempts to win the 'Triple Crown of Motorsport'.
Alonso, a double Monaco Grand Prix winner, won the Le Mans 24 Hours on his debut with Toyota in June this year and is currently ninth in the Formula One drivers' championship standings.
"After 17 wonderful years in this amazing sport, it's time for me to make a change and move on," Alonso said.
"I have enjoyed every single minute of those incredible seasons and I cannot thank enough the people who have contributed to make them all so special.
"There are still several grands prix to go this season, and I will take part in them with more commitment and passion than ever… I made this decision some months ago and it was a firm one."
Alonso started his Formula One career with the now-defunct Minardi team in 2001 and moved to Renault two years later. He became the youngest world champion in Formula One history with Renault in 2005, winning again the following year.
His storied career has included 32 wins, 22 pole positions and 97 podiums so far.
"There is a time for everyone to make a change and Fernando has decided the end of this season to be his," McLaren Chief Executive Zak Brown said.
"We respect his decision, even if we believe he is in the finest form of his career."
Source: Read Full Article