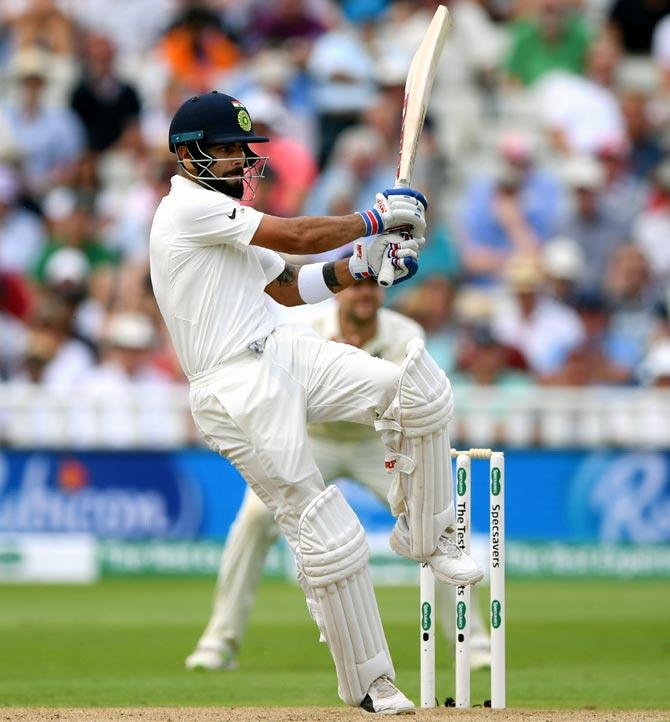 India captain Virat Kohli on Saturday said his maiden century in England "doesn't matter in the larger picture" as his personal glory was overshadowed by the visitors' 31-run defeat in the opening Test.
"When the focus is on the larger picture, these things don't matter," he told BBC Test Match Special when asked about his 149 in the first innings of the first Test.
"Back in the day I used to think about playing in different conditions, different countries, but when you become captain it's about taking your team across the line.
"You are able to bat longer than you would have done otherwise and the ability you have inside just unleashes because you're not focused on your personal milestones," said the skipper, who went on to score 51 in the second innings.
After scoring the memorable hundred, Kohi had rated his knock second to the 141 he recorded against Australia at Adelaide in December 2014.
At the post-match presentation, the captain said that the batsmen must improve going into the second Test beginning at Lord's on August 9.
"There is a lot to learn from the lower order in the first innings, Ishant and Umesh got stuck in the middle. Ishant showed character here, Umesh hung around with Hardik again.
"There is no hiding from this game; we need to be positive, relentless and whatever the feelings are would come out now in no time. We need to take the negatives out and build on the positives as we go on," he said.
Source: Read Full Article