Last year's superstar pairing of Serena Williams and Andy Murray won't reunite at Wimbledon this year, but we'll be getting an upgrade of sorts this summer — Venus Williams will be pairing with Nick Kyrgios at SW19.
Last week, the temperamental Aussie had sought a partner on Twitter: 'MIXED DUBS WIMBY????' he tweeted.
To his delight, he got a response from one of the legends in the business — the senior Williams sister whose temperament on court is as different from Nick's as Bjorn the Iceberg's was from John the Mac's back in the 1980s.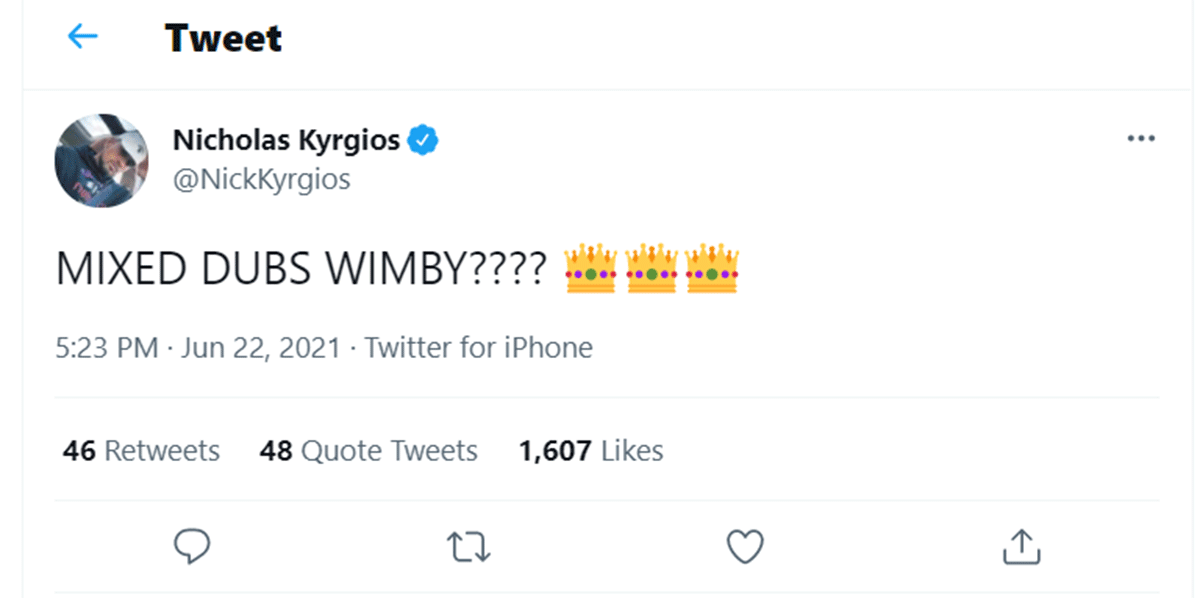 'The mixed doubles pair of the tournament!' Nick declared.
Venus is a two-time mixed doubles winner at Grand Slams, triumphing at the Australian Open and Roland Garros in 1998.
Kyrgios teamed up with Amanda Anisimova at last year's Australian Open and Desirae Krawczyk at Wimbledon in 2019.
Source: Read Full Article