Virat Kohli's Test series against the West Indies was a triumph, highlighted by a stunning century in his 500th international appearance.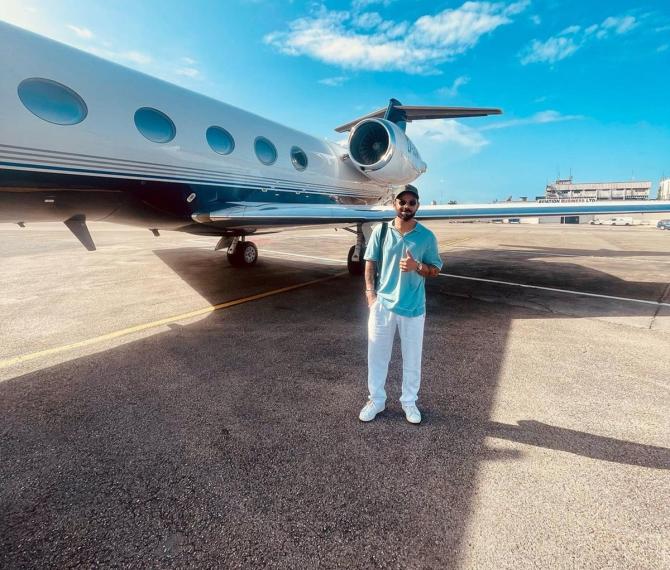 However, his presence in the ODI series was limited to just the first match wherein he didn't get to bat, and he, along with other senior players, were subsequently rested for the second and third matches. He was also rested for the T20 series.
On Thursday, August 3, 2023 Kohli took to Instagram to share pictures from his journey back to India, where he travelled on a chartered flight arranged by Global Air Charter Services.
'Thank you @acs_aircharter and @capt.abupatel for arranging my flight and great service too,' Kohli captioned the post.
Some Twitter users expressed concern over the potential carbon emissions associated with chartered flights. The topic sparked a debate on social media regarding the responsibility of high-profile personalities towards climate conservation.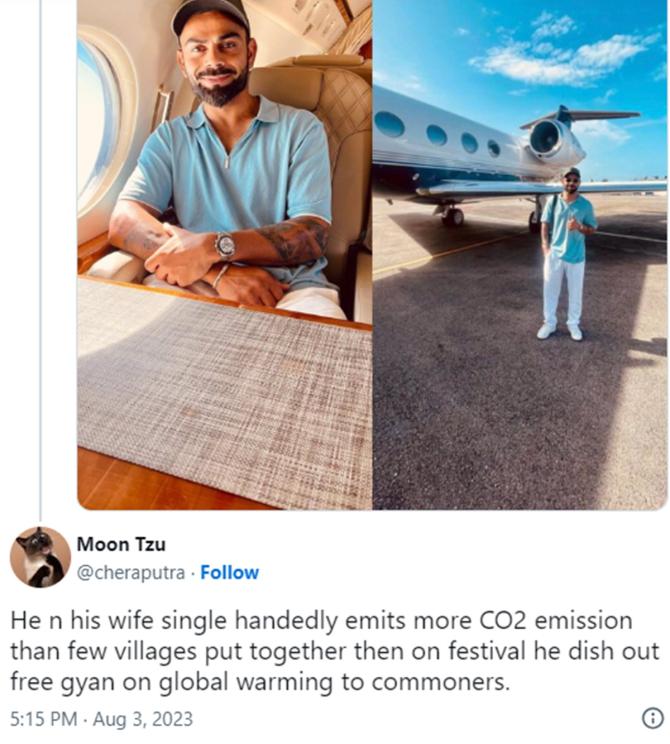 Source: Read Full Article