Guess who came to watch Team India train for the first Test against the West Indies at a ground in Barbados?
An elderly gent, who will turn 87 on July 28, with the enviable Test record of 8,032 runs, 235 wickets, 109 catches and a highest score of 365 not out that stood for 36 years.
Sir Garfield St Aubrun Sobers, inarguably the greatest all-rounder the game has known.
A video has surfaced capturing that special moment when Virat Kohli met Sir Gary. The footage shows Kohli warmly shaking hands with Sobers.
The clip shared by the Caribbean Cricket Podcast quickly sparked playful speculation, as it humorously suggested that Kohli might consider a switch of allegiance from India to the West Indies.
BCCI's Twitter handle also shared a video, noting, 'Team India meets one of the greatest of the game — Sir Garfield Sobers'.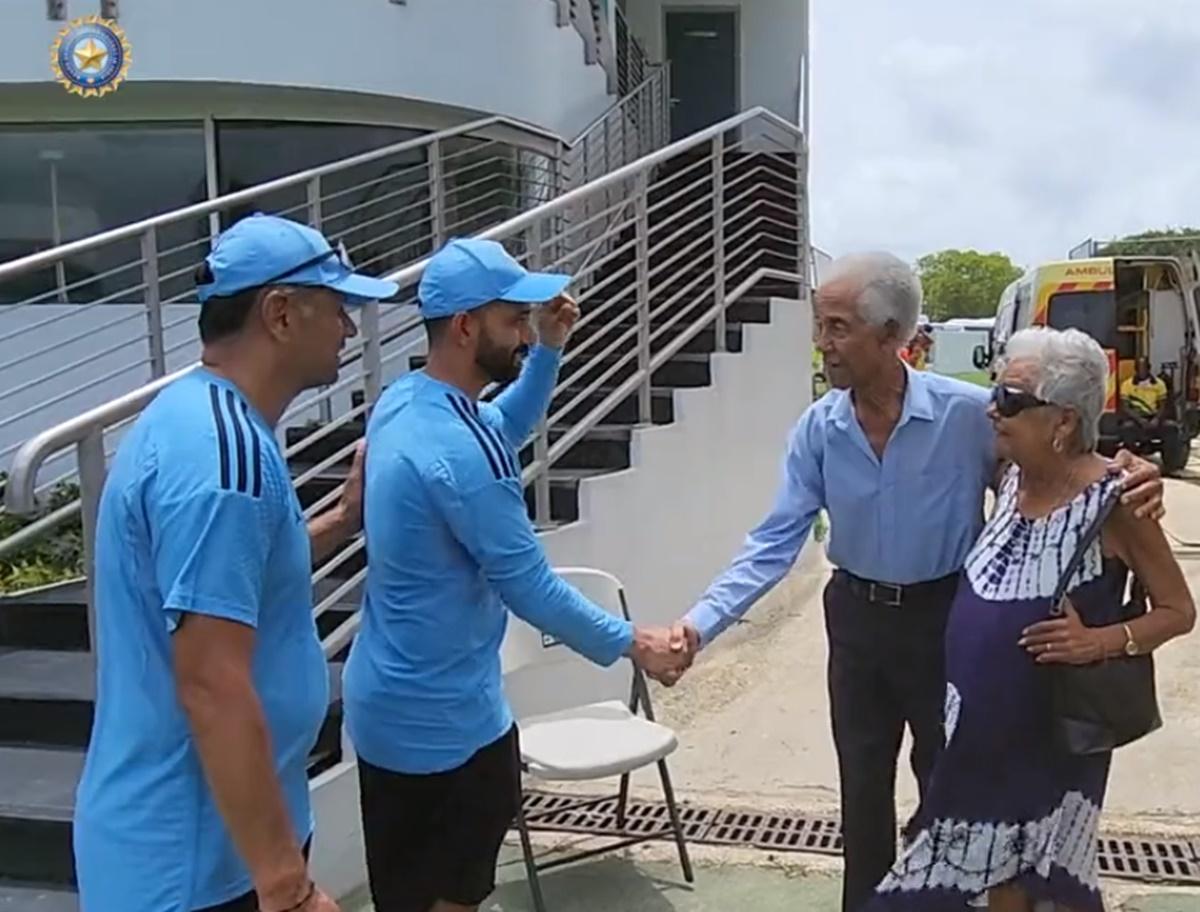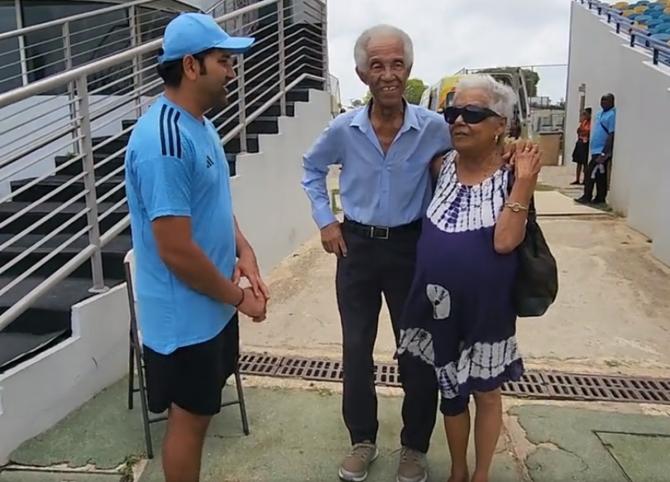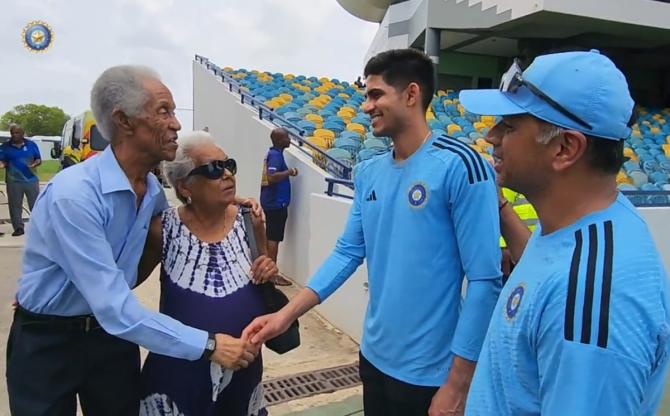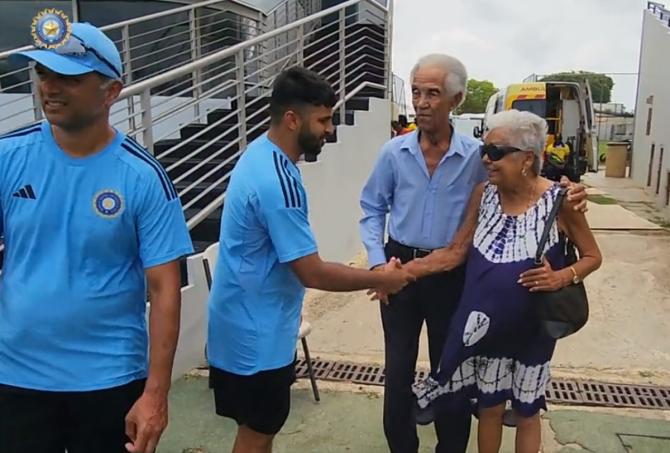 Source: Read Full Article