Novak Djokovic sat on top of the pile on Sunday after he won his 4th US Open title and his 24th Grand Slam crown to become the player with the most Major titles.
Serena Williams, who retired last year, finished her career with 23 Grand Slam titles.
After clinching his historic title, Djokovic threw his racquet into the air and dropped to his knees as the crowd roared.
He picked himself up, shook hands with his opponent Daniil Medvedev and found his young daughter court-side for an emotional hug before going back to the bench and pulling out a T-shirt with 'Mamba Forever' on the front and the number 24 on the back.
The shirt was a tribute to both his achievement and to his late friend, Los Angeles Lakers great Kobe Bryant, who wore the number throughout much of his all-star career before dying in a helicopter crash on January 27, 2020.
'Mamba' was one of Kobe Bryant's nicknames.
'I thought of doing this T-shirt eventually if I got the chance to win the tournament. It was about seven days ago. I did not share it with anyone until a few days ago when I asked my people to help me out to make this shirt,' Djokovic said during the trophy ceremony.
'Kobe was a close friend. We chatted a lot about the winner's mentality. When I was struggling with injury and trying to make my comeback he was one of the people that I relied on the most,' Djokovic revealed.
The 36 year old added that Bryant 'was always there for advice and support'.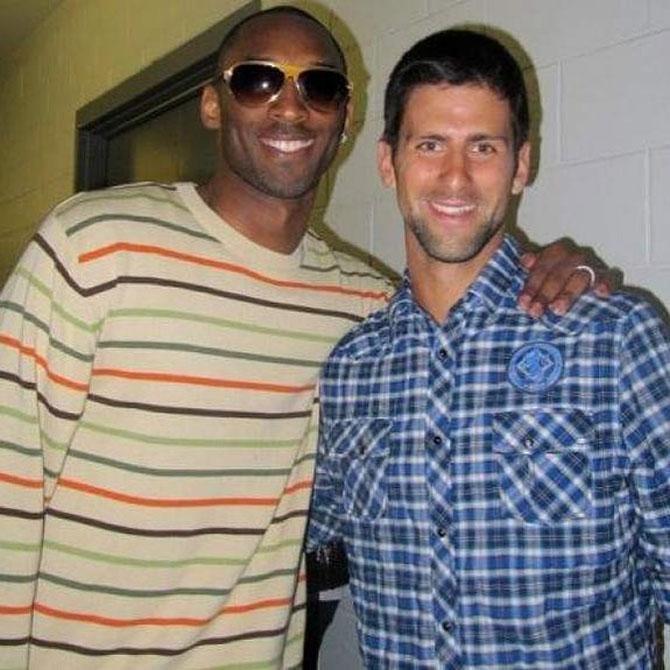 Source: Read Full Article