A personal tragedy led India junior vice-captain Boby Singh Dhami to pick up the hockey stick; and looking back, he believes everything happens for a reason.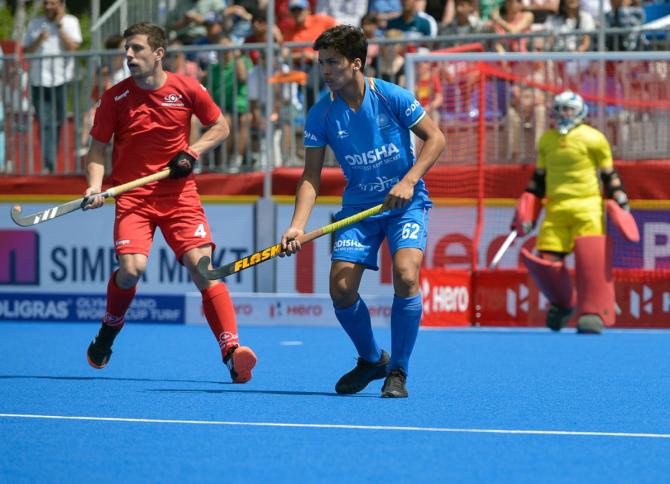 For India junior men's hockey team vice-captain Boby Singh Dhami, winning the Junior Asia Cup 2023 has not only set him up for bigger feats in his career but it has also reinstated his belief in the phrase: 'Everything happens for a reason'.
Boby was only 10-year-old, when a tragic accident involving his driver father Shyam Singh Dhami, forced his mother to take the decision of sending their youngest son Boby to live with his maternal uncle in Tanakpur — a scenic town in the heart of Kumaon range in Uttarakhand.
Boby's uncle Prakash was a former national-level hockey player. A young Boby would accompany his uncle to the ground where he trained local kids in hockey.
Intrigued by the skill and tenacity the game required, Boby was drawn to the game. A naturally-gifted forward, Boby made swift progress as a forward. By the time he was 16, he was selected to the SAI Centre in Sonepat.
"When my family was struck with difficulties after my father's accident, we were left with no money. My parents could not even afford my education and my mother decided to send me away to my uncle's home. As a child, it was obviously difficult to deal with that situation but looking back now, I realise, if that accident never happened then I would have probably never played hockey," said Boby.
Source: Read Full Article