Purnendu Maji and Srinivas Bhogle list IPL 2021's Most Valuable Players up to Game 21.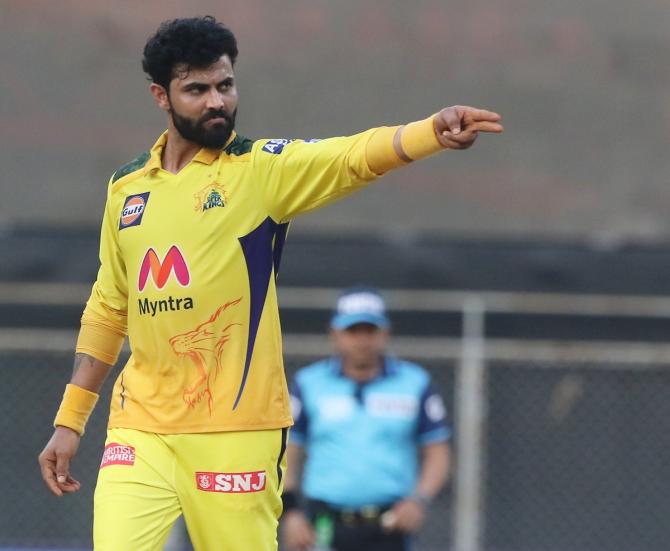 Ravindra Jadeja's explosive all-round performance for CSK against RCB has catapulted him to the top of the MVPI table in the ongoing IPL.
With a MVPI of 332, Jadeja streaks ahead of DC's Shikhar Dhawan (MVPI: 277) and RCB's Harshal Patel (279).
Jadeja's 37 runs-in-one-over hammering of Harshal Patel helped him snatch the top spot.
Recall that the Most Valuable Player Index (MVPI) collapses a player's batting, bowling and fielding performance into a single index based on run equivalence.
Think of MVPI as the total 'runs equivalent' that a player contributes; the higher the MVPI, the better the player is performing.
With many low-scoring IPL games, bowlers have tended to displace batsmen at the top of the MVPI table; all-rounders, who can contribute with both bat and ball, can be seen in a cluster at the top of the table.
Highly paid IPL players aren't currently providing enough value for money as evident from their high Paisa Vasool Index (PVI).
PVI is calculated by dividing the player's cumulative US$ earning by his cumulative MVPI; the lower the PVI, the more value for money the player offers.
Currently the players performing well and offering best value for money include Harshal Patel (PVI of 36; costs RCB only $36 per run), Avesh Khan (PVI 156), Jonny Bairstow (496), Faf du Plessis (380) and Devdutt Padikkal (53).
Best Performing Players at IPL 2021 (after Match 21 ending April 26, 2021)
IPL 2020
POINTS TABLE
IPL 2020: TURNING POINTS
IPL 2020: STAR PERFORMERS
This analysis is based on the first 21 matches of the current IPL, and as on the morning of April 27, 2021.
Feature Presentation: Rajesh Alva/Rediff.com
Source: Read Full Article