'I absolutely wanted to play because I played a significant role in our journey to reach there. Even in the previous final, I took four wickets and bowled exceptionally well,' Ravichandran Ashwin, currently the top-ranked Test bowler in the world, tells the Indian Express newspaper.
Ashwin was left out of the playing XI for the World Test Championship final against Australia, and many believe his absence was a significant factor in India's defeat.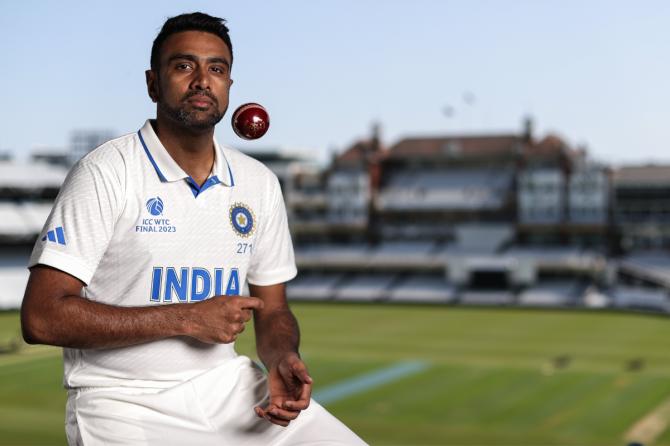 'From the 2018-2019 season onwards, my bowling overseas has been fantastic, and I have played a crucial role in winning matches for the team,' Ashwin told the newspaper. 'Now, if I look at it from the perspective of a captain or coach, I can understand their thought process in hindsight.'
'During our last tour to England, the series ended in a 2-2 draw with one Test being a draw. In England, they might have believed that a combination of four pacers and one spinner was ideal for the final.
'The challenge for a spinner to come into play is primarily in the fourth innings. It's a critical phase where we need to score enough runs to allow the spinner to have an impact. It's more of a mindset issue.'
'To look inwards and say, "okay, somebody is judging me is foolishness". I think I'm not at the stage of my career to think what others are thinking of me. I know what I am capable of.
'If I'm not good at something, I'll be my first best critic. And I will work on it and I'm not someone who will sit on my laurels. I've never been made that way. So to think of who's judging me is immaterial.'
Source: Read Full Article